It is that time of the year when speculations and months of waiting culminates into the launch of a new Apple product. When that new product is a brand new Apple iPhone, the anticipation and expectation can skyrocket to unimaginable heights.
As expected and speculated for some months, Apple has finally come out with the announcement that its iPhone 5 is now available for order. Tagged as 'the biggest thing to have happened to iPhone since iPhone' this Smartphone is more than just a Smartphone. Calling it such would be like calling King Kong a monkey.
On first looks one could be mistaken to think Apple has shed some features from the iPhone 4S, along with some mass. But this ultra thin iPhone has lost everything but its features; in fact it has gained a generous amount of new features which are sure to make you say 'Wow'! So without further ado here are the main features of the iPhone 5.
The volume


The first thing that comes to the hand is, well, the phone itself, so we shall delve bit into how it feels. It feels light is an understatement. In fact the new iPhone at 20% lighter has 12% less volume. What it means is that the iPhone 5 is a mere 112 grams! Imagine fastest processor and the best 8 megapixels iSight camera and one would feel that is too much to handle.
Convenience is the middle name and the slightly (read: 9mm) taller Smartphone (compared to the iPhone 4S) has the same width. As such the same convenience of using the older iPhone 4S and using it to do most things in one hand is also possible with the iPhone 5.
The screen size and display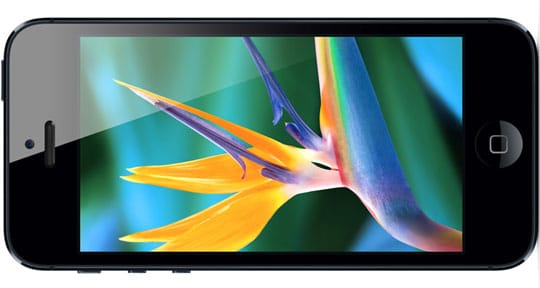 Compared to the older iPhone 4S the new iPhone has a larger 4" screen. That means compared to the 960 x 640 pixels display of the iPhone 4S the iPhone 5 boasts a display of 1,136 x 640 pixels. Ubercool if you want to really get into some serious gaming experience or dig into that new blockbuster movie or check out some of your favorite website on a large screen.
But is that really a ground breaking achievement? Not really. The Samsung Galaxy S3 has a far bigger screen and at 4.8" it is significantly bigger than the iPhone 5. The Super AMOLED capacitative screen of the Samsung Galaxy S3 has 720 x 1280 pixels which also dwarfs the iPhone 5 and provides a much better viewing experience. In fact the 4" display of the Nokia Pureview is also quite good and also comes with Corning Gorilla Glass technology.
Apple's proprietary retina display on the 4" bright screen is a sight to see and for iPhone fans this is an upgrade from the older 3.5" screen of the iPhone 4S. But given the fact that the Samsung Galaxy S3 comes with Corning Gorilla Glass 2, this one might look a bit fragile. A drop test should clarify the point and while we are still testing out iPhone 5 and are in no mood to destroy the device, we will have to wait till someone in our team drops it accidentally to check and then update this review.
The camera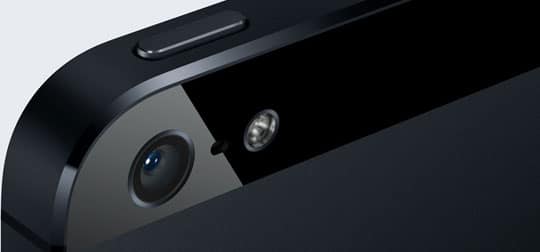 The primary camera has not changed that much and if you're a Nokia Pureview fan than you might actually getaway with a grin. Having said that the iPhone's 8 megapixel AF f/2.4 camera is a formidable tool in the right hands. After all unless you're planning to shoot your next blockbuster project on a Smartphone, 8 megapixels is more than just enough; it is perfect!
One new feature that the new iSight camera has is the ability to create a 240 degrees panorama. The built-in gyroscope, the A6 chip and the built-in software of the iPhone combines together to create a large scale panorama of a stunning landscape. Apple says that this feature is good for even shooting group photos (although it is hard to imagine that everyone in a group shot are going to stay absolutely still for the entire duration while the panorama is being captured, this sounds like an idea). However one can certainly use this feature for architecture and even indoor shots of layouts and designs.
Another feature of the camera is the ability to shoot stills even when recording full HD videos. This is a welcome feature that currently not even all DSLRs have to their credit.
The secondary camera has been upgraded and it now boasts 1.2 megapixels with 30 fps continuous shooting speeds.
The processor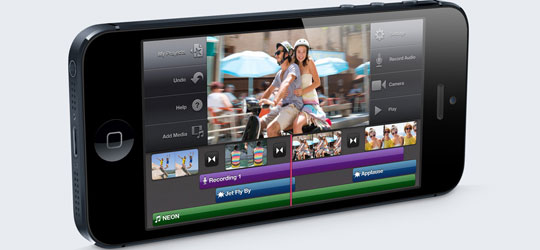 The iPhone 5 has a significantly faster processor in the A6 chip. The older iPhone 4S had a dual core A5 chip. As per Apple the new chip is up to two times faster and should allow faster loading of websites, apps and attachments. Graphic power is also boosted and the resulting difference is noticeably overall faster performance. The faster chip also helps to process pictures shot with the iSight camera quicker and has a noticeably better performance in low light where noise is a major concern.
A breakthrough; for ear pods?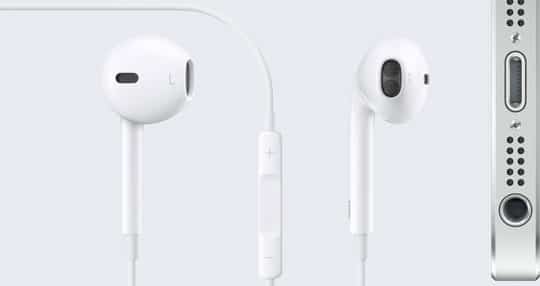 While the chunk of Apple's designers has been working on the processing power and the screen size, a section of the design team had also been working on the earpods. The result is a visibly different device. As per Apple this is a completely revamped design which they term as Apple Earpods. The talk is that they have gone through hundreds of proto-type designs and tested them on different ears to finally settle down to this design which has two different designs for each ear. It is nothing like what one has seen or even heard before.
Siri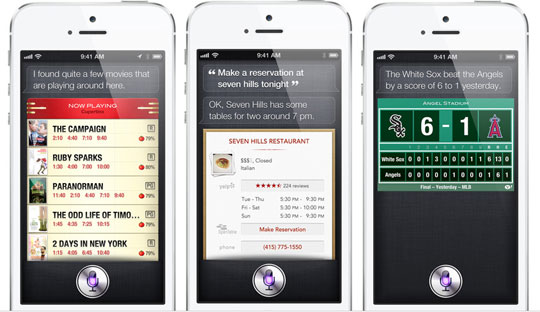 One of iPhones trump card is Siri, the virtual assistant that is increasingly becoming more dependable. In the iPhone 5 Siri has been upgraded and can now understand and find answers to more questions than ever before. With the upgraded Siri one can easily find answers to things such as the nearest ATM or for that matter weather updates and evens the show times for movies playing nearby.
Disclosure: Some of our articles may contain affiliate links; this means each time you make a purchase, we get a small commission. However, the input we produce is reliable; we always handpick and review all information before publishing it on our website. We can ensure you will always get genuine as well as valuable knowledge and resources.