Most people understand — from a general perspective — what is meant by the term "enterprise business". These are large corporations with a huge market share. Digital marketers know that these kinds of businesses invest heavily in their digital marketing efforts and their SEO programs in particular. Every slice of data matters — even a 1% increase in conversions can mean tens of thousands of dollars.
Enterprise SEO marketing is a specific search engine optimization strategy geared towards these larger corporations. Often, these enterprise SEO practitioners are in the Forbes 2000, and they have the funds and time to dedicate serious resources to SEO. According to one study, 57% of enterprises said that their biggest obstacle to achieving their SEO goals was limited SEO in-house skills. They are far too focused few too things (like blogging all day about their company in the press – something that clients get really bored about).
"At the intersection of content and SEO is the marriage of the creative and the technical — that's also the beginning of a robust and successful marketing strategy. Not everyone is gifted with the natural ability to be both creative and technical. It's also why it is so important to empower content and SEO team members to understand the other's roles and goals", says digital marketing agency Silverback Strategies on their blog. 
However, making the decision to invest in an internal enterprise SEO team or an external one depends largely on the type of business you're running.
What kind of business are you?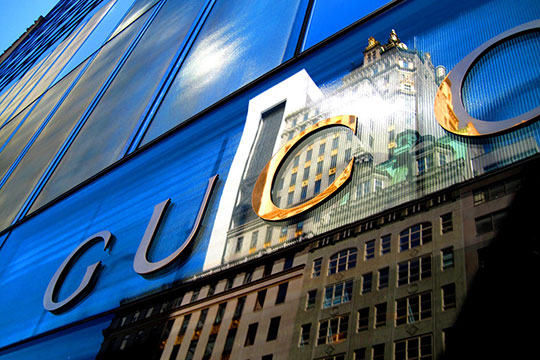 Enterprise SEO requires both high-level and granular tactics to be effective. But the sheer size of a business alone doesn't mean you necessarily need enterprise SEO. Similarly, sometimes non-corporations do need enterprise SEO.
For example, perhaps your business isn't an enterprise company by definition. But maybe you have an e-commerce startup that has hundreds or thousands of product pages. Just because you don't have an enterprise business that consists of hundreds of employees doesn't necessarily mean you don't have an enterprise website. On the same token, companies that are in the Fortune 1000 may not have a huge website that requires the customization our e-commerce startup does.
To help you determine whether you can benefit from enterprise SEO, use Google and Bing to index the number of pages on your site. Indexes count every crawlable page of your blog, including individual blog posts. Use this Google Indexed Page Checker tool to quickly check the number of pages by entering a URL.
Through the Index Checker, you can quickly see the disparity between enterprise and non-enterprise. For example, New Jersey Resources, a retail and wholesale provider of energy services. They are a Fortune 1000 and Forbes 400 Platinum company. However, it only has 488 indexed pages, and might not be considered "enterprise" in terms of SEO.
Matt Kepnes, on the other hand, is a solo travel blogger who works mostly independently. He runs a popular travel site called Nomadic Matt. He has a handful of information products available, and blog posts that span over five years. The Nomadic Matt website has 2,920 indexed pages, despite running a one-man show.
Recommended for you: SEO Lesson: How to Get Found on the Web in 3 Easy Steps.
Using an Enterprise SEO Platform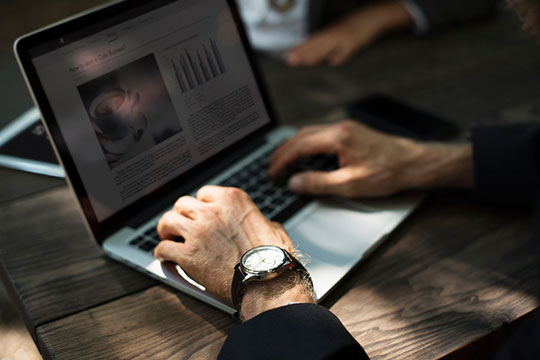 SEO agencies and internal enterprise teams might want to consider using an enterprise SEO platform. These platforms are designed for 1,000+ website page management and help you keep everything under wraps. They allow you to increase productivity and efficiency and minimize the risk of error. Here are some other benefits of an enterprise SEO platform:
Automated, real-time reports that provide a complete overview of all data.
Accurate ranking data, thanks to internal system algorithms that adjust based on what's currently happening with ever-changing ranking rules.
International rank tracking.
Comprehensive diagnostics that will quickly pick up on any issues across thousands of pages and multiple company sites.
Social signal tracking.
Custom site crawls.
ROI forecasting.
Backlink analysis systems that keep you on top of PageRank.
Hallmarks of Enterprise SEO
Enterprise SEO has many of the same hallmarks as traditional SEO, with just a few key differences. After all, when you're dealing with complex sites, things can get tricky fast.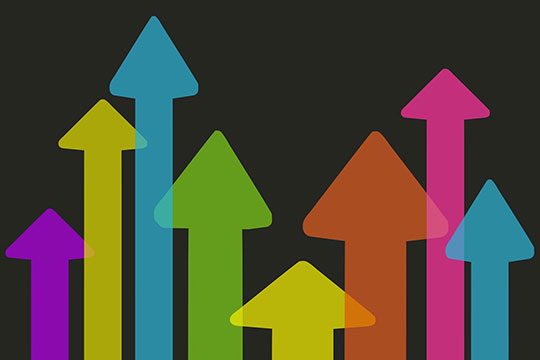 One of the differences is that — with so many product pages — URLs and product descriptions need to be a lot more organized and thought out. Each indexed page needs to follow a structured format, and every product page needs to exercise caution. For instance, with so many product pages, you cannot run the risk of some product descriptions that are duplicates of others. If you have a lot of affiliate products that you imported via apps like Oberlo, there's a chance you do have duplicate content that could result in SEO issues.
Titles and URLs are another problems. It can be hard to manage thousands of pages in a way that makes organized sense. Every page should follow the same format. There should be an automation system in place to help take care of this for you. A solid content management system should make it easy to manage this.
 According to Search Engine Land, this level of keyword selection should focus on "high- and medium-tail keywords that make good categories and subcategories and can be combined with other words to make long tail queries." 
You may also like: 3 Ways to Scale Enterprise Content Marketing in 2018.
Enterprise SEO should also pull all the stops by building a diverse SEO strategy that includes assets like video, which can pack a powerful punch. After all, the majority of marketing professionals agree that video marketing provides the highest ROI. Not only you can take advantage of providing your users with a visual. But you can incorporate the video transcript to hit SEO from two directions.
Think you need an enterprise SEO strategy? Start your research today.
Disclosure: Some of our articles may contain affiliate links; this means each time you make a purchase, we get a small commission. However, the input we produce is reliable; we always handpick and review all information before publishing it on our website. We can ensure you will always get genuine as well as valuable knowledge and resources.