So you've made your mind up to start a blog.  Great news!  Now there is the small matter of setting it up.  This guide will give you a quick run-down of how to start a blog.
1) Choose your Blogging Platform

We've put this as step one, as this will influence every other step that you take.  There are lots of options out there when it comes to platforms to start a blog on.  WordPress is by far the most popular with more than 80 million active users across the world.  Some are self-hosted and some are hosted by WordPress themselves.
Other options include Joomla, Drupal, Blogger, and Tumblr, while you can also take any open-source Content Management System (CMS) and building your own blog.  The key piece of advice here is to think about what you want on your blog and read about the features of each.
Look for reviews, maybe use a free trial or get a demo.  Take a look for blogging tutorials on YouTube and get a feel for what each offers.
Once you're decided, download your chosen software (if required) or sign-up to the hosted options and get to work.
2) Choose Web Hosting

A big decision you will have to make is which web hosting to choose.  There are many options for hosting a blog, and the likes of WordPress do offer a free version and the paid versions.  These are ideal if you do not want to monetize your site as there are limitations, as there are with some plugins and features.
A self-hosted blog is very popular.  For this, you will need a hosting package and there is a lot of information out there about those.  When you're starting out, look for shared web hosting and you can be up and be running for just a couple of pound per month.  There are many different types of hosting packages also there are location-based hosting providers – e.g. if you are from the UK, sites like UK Web Host Review have selected the best UK based hosting packages. If you're looking for WordPress friendly companies then go here.
Again, it is vital to do your homework on your hosting packages.  Support, uptime guarantee, limits on different elements should all be taken into consideration.  Additionally, many hosting packages now offer "one-click install" options for some of the main blogging platforms, such as WordPress and Drupal. WordPress is the most popular CMS available right now. It's easy to use and has thousands of great plugins that can transform the functionality of your site. Plugins such as Yoast are critical for your SEO efforts so we highly recommend that you install it. Others include WP-Optimize and WP Smush which will increase the speed of your site and decrease loading times!
3) Register a Domain Name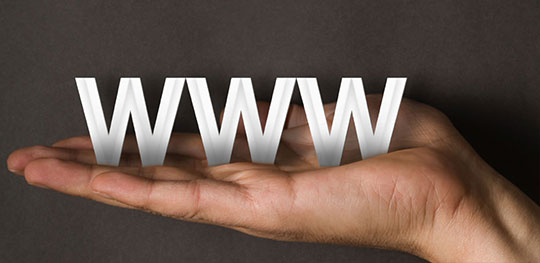 You can often get these bundled in with starter web hosting packages for free or a very small cost.  Go for something unique, but also think about SEO and if any keywords can be added to your domain. There are a lot of things to consider when picking a domain. Ideally, keep in short and go for either .co.uk or a .com depending on where your business is based.
4) Install your Blogging Software

Once you have all of the above sorted, you can now install that blogging software on your hosting.  It may be a simple case of using a one-click install via cPanel or a user dashboard.  If not, then it will be a manual job.  Follow the installation instructions given by the platform which will probably involve initial creation of a database, followed by uploading and extracting the blogging software itself.
Then, follow the step-by-step instructions and you're done.
5) Pick your Theme

Okay, the final step and this is where it starts to get fun. Whichever blogging platform or content management system you are using you are likely to have lots of choices when it comes to which template or theme to use.  There are thousands of free ones available online, or you may opt to purchase a premium theme.
Premium themes often come bundled with free plugins and will usually (not always) be of better quality and have more of the features users today expected.
Once you have your template or theme, install it as per the guidance supplied and you're good to go. And that's it.  You're ready to start blogging and creating that content.
Disclosure: Some of our articles may contain affiliate links; this means each time you make a purchase, we get a small commission. However, the input we produce is reliable; we always handpick and review all information before publishing it on our website. We can ensure you will always get genuine as well as valuable knowledge and resources.