Every business requires fresh leads. Even business owners who are confident that they can do well without attracting new leads need fresh leads. Counting on an existing client database is unwise unless you are a well-established company. If you are not yet well-established, but eager to ensure your business' sustainability and reach higher heights, in the long run, you need to get serious about lead generation.
If you are the owner of a startup business, you may not have a large enough budget for doing all of the necessary search engine optimization, pay-per-click marketing, analytics, or even social media marketing, the way they should be done. But that is ok. There is still a lot you can do to achieve impressive results. Sound tempting? Then check out these seven lead generation techniques that will cost you nothing, but help kick your business into high gear.

1. Work on your content
Digital marketers cannot help stressing the importance of high-quality content, and they are absolutely right. Your content should be relevant (but not too promotional), meaningful, useful and fun – no matter the type. Content is a tool which helps you attract and interact with potential clients while adding to your credibility.
People are used to spammy and promotional content, but they hope to find information that brings them value, empowers and encourages them to purchase confidently. Try to put yourself in your users' shoes, and you will understand more about what they are looking for.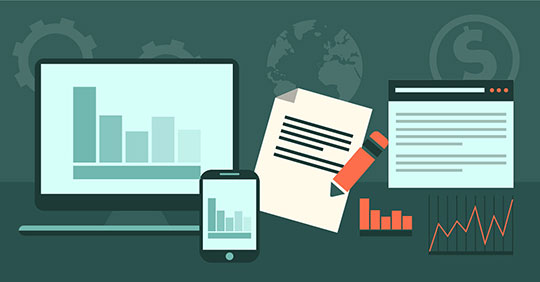 Catchy titles are important, but your content quality is the most important. When your website users leave their contact details in exchange for downloading your tutorials or ebooks, for example, they will be disappointed if the content is far from perfect, as the title promised. This will have an adverse effect on your reputation which does not play into your hand at all.
Be ready to create tons of content. Not only to regularly post on your website but to distribute across as many online resources (relevant, of course) and social networks as possible. It never hurts to get extra traffic that can be converted into leads.
2. Get active on forums
Forums are useful platforms to share knowledge about your company and industry with those who are looking for relevant solutions. It is an excellent way to put your business's name in front of a vast audience and "fish out" genuine leads.

Get yourself onto Quora and other Q&A websites to show the level of your expertise and prove yourself to be a thought leader in your field. This will contribute to your overall authority and drive more leads to your website. Don't miss this great lead generation opportunity.
3. Leverage the power of blogs
Now, when you have all of your content ready and organized, it is high time to make the most out of it. The best thing you can do is to ensure consistent blog posts on your website. It is non-negotiable. But make sure that your blog posts are properly optimized for your lead generation process. Sidebar opt-in forms, exit-intent popups, and slide-in forms will be quite enough to accomplish this task.
Another great thing to consider is guest blogging. Find bloggers who do not charge fees to post on their site and create content that meets their requirements. Your own audience is good (but never enough, admit it), so why not take advantage of third-party bloggers and share your quality content with their readers? Two or three times more leads are guaranteed.
4. Build your social presence
The importance of building and strengthen your social media presence is obvious, simply because it is absolutely free. However, social media marketing requires a larger time investment. There is a wide range of social media platforms at your disposal, but it's not necessary to simultaneously throw your efforts at all of them. Focus on those most suitable for your industry.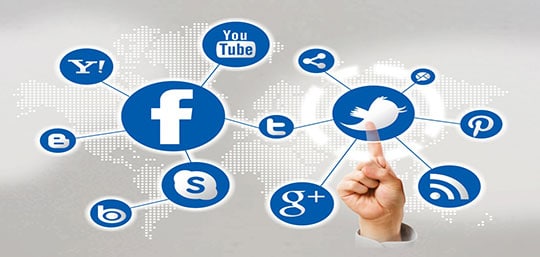 Between Facebook, Twitter, LinkedIn, Google+, Instagram, Pinterest and other social media channels, pick 3-4 platforms that fit your business type, model, goals and, no less importantly, target market. After all, your focus will strongly depend on what your business offers – products, services or both.
Create the right type of content for each social network you use. For example, Twitter is not the best place for long-form posts, and Instagram is suitable only for visual content. Curated content from other authors can also be of great use and sometimes performs even better than your own. Do not hesitate to share articles, pictures, videos and other pieces of useful information that you find meaningful and share-worthy.
5. Register on directories
Directories are another lead generation technique that does not require any investment, other than your time. But, you mean business and are highly motivated to succeed, right? Directories are a powerful source of leads. Yelp, for instance. People use Yelp to check information about service providers, shops, restaurants, beauty parlors and other companies when they are considering purchases.

You, as a business owner, have to provide as much relevant and useful information about your brand as possible, including telephone numbers, website address, working hours and attractive pictures. These help trigger users to contact you.
6. Take advantage of digital marketplaces
Push hard to cement your position in as many digital marketplaces as possible. You can refer to well-known platforms such as Amazon and eBay. Still, keep in mind that competition is stiff and though you may try hard to spread the word about your business, you may end up just scratching the surface.

Another option is to utilize newly-launched marketplaces (for example, Opporty or Carvoy) that haven't gained traction yet. They have the potential to become omnipresent, but it may take time and effort. So will your brand, but that's why they need you as much as you need them – to grow shoulder to shoulder. It's a win-win deal and, as a result, you get your wished-for leads.
7. Do not overlook word-of-mouth
Last but not least – word-of-mouth marketing. Yes, it takes the time to impress people and spread the word that you offer great services and products. But, this organic marketing technique makes magic in terms of lead generation.

It is all about providing the greatest customer experience. Competition is fierce (you remember that, right?) which requires you to be extra savvy, creative and think several steps ahead. Gone are the days when you could just send flattering emails to your customers after they've purchased. Provide extras for free or offer a referral fee – it's the least you can try.
Bottom line:

These seven techniques will help you see a significant difference in lead generation. But, keep in mind, they are not a piece of cake and require time and persistence. Work hard and dedicate time to utilizing as many techniques from this list as possible and leads will follow.
This article is written by Sergey Grybniak. He is a founder of a full-cycle digital agency Clever Solution Inc. The agency provides a wide range of digital marketing services such as SEO, SMM and PPC, as well as web design, application and website development. Clever Solution has more than 10 years of experience in successful collaboration with small- and mid-sized businesses from multiple countries. Follow him on LinkedIn.