Many new updated technologies in the modern world grab great importance. One of the most popular technology for any professional or office workers is good headphones. These headphones are effectively used in many organizations and provide clear sound. Many companies like call-centers, gaming, and mobile companies are using both wired and wireless headsets, which provides their effective benefits to the businesses. Due to such features as the absence of wires in the headphones, a person expands his capabilities in using technology and improves usability.
The question now arises for many companies: how reasonable is the use of communication expansion tools by employees, such as wireless and wired headsets?? And how economically feasible is this? This write-up will try to substantiate the effectiveness of using headsets in modern work activities.
Importance of Wired Headsets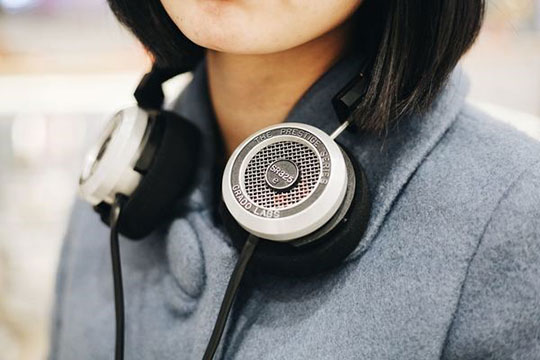 Here are the following benefits of wired headsets for the organization:
Recommended for you: The Top Tech Gadgets You Can Buy Right Now in 2019.
1. High Battery Life

The wired headphone is its independence from its own batteries. Therefore, the duration of such a device depends only on the battery charge of the mobile phone. The higher the battery, the more likely the productivity or revenue of business will increase. Moreover, the quality of signal transmission in wired earphones is usually higher than in wireless models.
2. Quality

It is believed that conventional models have a significant advantage over wireless. If there is a wire, the headphones do not need to process the signal coming from the source, which helps to minimize the amount of distortion. The less distortion means the employees can effectively communicate with their customers.
Importance of Wireless Headsets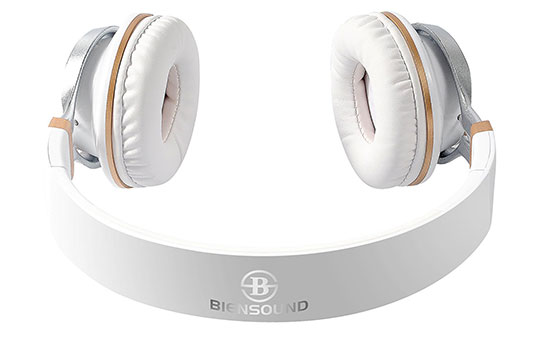 Here are the following benefits of wireless headsets for the organization:
1. Moving

The ability to move from place to place without interrupting the conversation is key to many corporate environments. A large number of users during telephone calls move around the office. This helps them to think, and also makes it possible to stretch their legs, go for coffee, and take documents from the printer. The Jabra wireless headset allows the user to enjoy the freedom of movement and enables them to work while away from their workplace. Most importantly, there will be no more missed calls. For the headset user and his interlocutor, this will save time spent on repeated calls.
2. Convenience and Ease

Hanging wires add discomfort while traveling and may become tangled in the bag. If you play sports, then wired headphones cause even more negative. Buy wireless headphones. Modern technology allows you to transfer music without loss of quality through the air. The Bluetooth earbuds inserted in the ear are very comfortable. There are several options for fixing such a device. Choose the one that is more convenient for you.
3. Increase Productivity

These hands-free headsets help to increase the productivity of the business. When the hands of employees free, they pay more attention to other tasks. In addition, the employees can leave their desks and move around during calls. Modern wireless headphones are a very convenient and interesting gadget that will bring more comfort to your life. Every year, such devices improve the quality of sound reproduction and increase their functionality. They have become a worthy replacement for wired accessories.
4. Built-in Microphone

Wireless headphones can have a built-in microphone and control system, they can be used as a headset. These headphones will not interfere with your call, even if your hands are busy with other things. Using Bluetooth headphones is a combination of business with pleasure. It helps the employees of the organization to attend the calls without holding the mic and sit comfortably without any issue.
Importance of Wired & Wireless Headsets for Organization! (Infographic)
You may also like: 5 Tech Gadgets That Need Further Improvement & Innovation.
The Bottom Line
With the emergence of new technologies, the importance of wireless headphones become vital. The wired headsets now available in the market at low-cost but the wireless headphones are a little expensive than wired ones.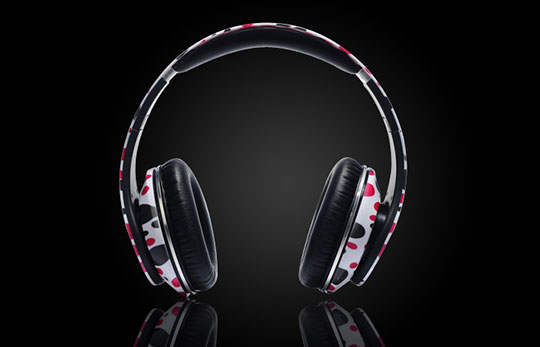 Whatever the characteristics of the headphones, only your ears can guarantee that the model you choose is right for you. It may even turn out that headphones with worse performance will appeal to you better than headphones with better performance. So before buying, try to listen to several tracks in the selected headphones.
However, the above-mentioned states that both wired and wireless headphones are important for business and further helps the business to increase their productivity.
This infographic is provided by Lisa Cooper. Lisa is a Marketing Manager associated with Fixtel – an Australian based telecommunications company that offers Enterprise Cabling & Security Solutions and Managed IT Service in Melbourne. And she loves to write insightful blogs & articles on the security Gadgets and Components of a Telecommunications System.
Disclosure: Some of our articles may contain affiliate links; this means each time you make a purchase, we get a small commission. However, the input we produce is reliable; we always handpick and review all information before publishing it on our website. We can ensure you will always get genuine as well as valuable knowledge and resources.