Startups are in an unusual position from a marketing point of view. On the one hand, there is an immense opportunity to create a brand from scratch. On the other hand, there's a unique set of challenges involved when you're trying to boost the popularity of a company nobody knows about. This position offers a lot of creative freedom, but it can be quite daunting as well. This framework will give you an idea of how you should prepare your startup marketing plan. Bear in mind that these are just guidelines. How you use and the solutions you come up with should be tailored to the needs of your startup. That's where your talent as a marketer comes in.
Start With the Essentials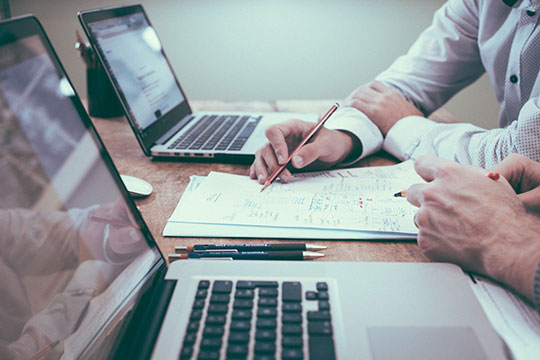 An effective startup marketing plan is not just about creativity. Sometimes marketers are tempted to skip the essentials and plunge straight into the most exciting parts of the marketing field. It can work in some instances if you are lucky. Some things may seem trivial, but this lack of foresight can come back to haunt you later. You'll be surprised to learn that, according to this 2014 report, one of the biggest challenges companies face is a lack of bandwidth. This issue could have easily been avoided if the company had just considered investing in a premium internet package.
On that same note, you should also consider hardware as a marketing essential. Written content might not require a very powerful computer, but if you want to diversify your content with visual storytelling, an entry level graphics card is not going to cut it.
The software is also part of the essentials checklist. A basic word editor is easy to find but to create an effective marketing campaign you need something more. SEO and content optimization tools are a must. Professional image editing software is also very important. You may think your content is not going to be very elaborate, but without the right tools, your entire campaign may become more frustrating than it needs to be.
Determine Brand Positioning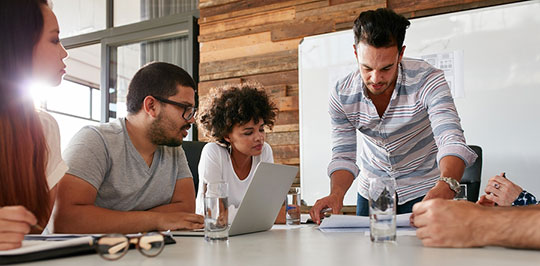 Before moving on to the actual steps of the marketing strategy, you need to determine brand positioning. This will help you structure your plan and approach.
Brand positioning refers to your place on the market in the field in which your company operates. The first question you need to answer is "What does this company have to offer?" This initial question should be immediately followed by "Why should customers buy from my company?" The two go hand in hand.
To answer those questions, you should look at your competitors and figure out what you can do differently. At the same time, consider your target audience and think about their needs. Remember that marketing has a lot to do with psychology. So when thinking about a customer's needs, you should address both concrete problems and abstract needs that have to do with lifestyle, background, interests and so on.
Build Your Strategy Around Your Positioning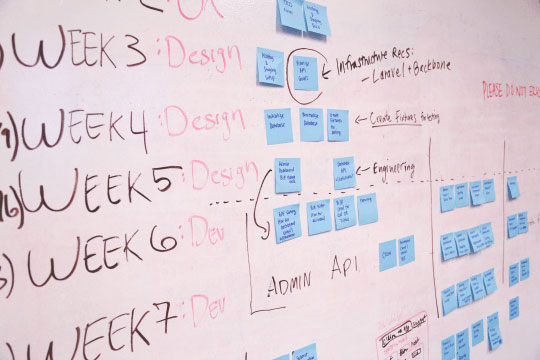 As a startup, your brand is basically a blank slate. If your field has many competitors, you can use your newcomer status to your advantage. To gain a competitive advantage, you don't necessarily have to create an entirely new product. Sometimes, simply looking at an old product from a different angle can be enough to put you ahead of your competitors.
There are many startups that used this tactic to develop their brand. Uber is a great example you can learn from. Ultimately, the service they provide is no different than what taxi companies offer. However, what made them stand out was the fact that their drivers are not professional taxi drivers. They are just people going the same route as their customers. It's a brilliantly simple concept that was leveraged to full effect.
Create a Clear List of Priorities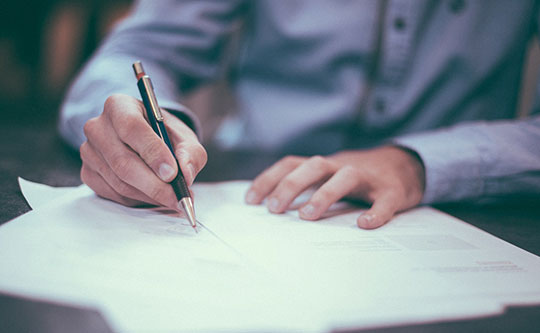 There are many different ways in which you can approach your customers to generate leads, raise brand awareness and retain customers. Each method has advantages and disadvantages so it's a smart idea to try to use as many as you can, to compensate for one another.
That being said, you should still try to prioritize. Spreading yourself too thin is bound to be exhausting. And the results will be a marketing campaign that never manages to hit its mark. Start with the most cost effective marketing strategies that have a wide reach.
Blogging and social media should be among your first priorities. These two will help you establish your online presence. They will act as an anchor for the rest of your marketing campaign. Even if you branch out, your customers are likely going to check your website to find out more about your company
Before promoting your site and social media pages, make sure you have a backlog of content. Once you've gathered about a month's worth of reading the material, you can start promoting it. Schedule your content output according to that of your audience. In the beginning, you should prioritize informative content that speaks about your brand and products.
Analyze and Adjust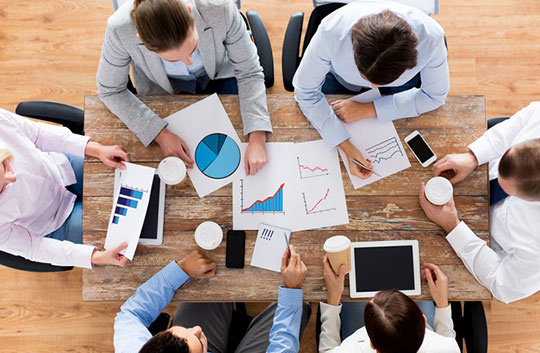 To determine whether your strategies are working out your basic marketing plan should include data collection and analysis. This is a key component of any startup marketing plan as it will help you determine what your strategies should be in the future. Since each startup is different (or at least should try to be) going by what other startups have done to achieve success might not always work.
The image of your company, the tone of your content and the positioning of your product on the market can influence your customers' expectations regarding your brand. Just because a strategy tends to work or has worked for a different startup in the past doesn't mean it's going to work for you. That's why you should take in data and metrics with an open mind and focus on what the numbers tell you to adjust your strategies.
This framework should help you elaborate an effective startup marketing plan and strategy. Promoting a startup can be a very rewarding experience since it gives you the opportunity to see a brand grow before your very eyes. The challenges you will encounter will only make it all the more exciting.
This article is written by Michelle Baker. She is business growth consultant and writer currently associated with BroadbandSearch.net. Her personal experience in the tech industry have helped her write unbiased business reviews, as well as various marketing guides for high trafficked online publications. For more information and contact, reach Michelle on Twitter.