According to a survey conducted by Gartner, 2018 could be the year which may provide an environment for the marketing budgets to go up. The study offered exciting facts that most of the levels of marketing budgets are usually planned out beforehand or a year in advance, and the rates in 2017 declined as compared to 2018.
Some marketing experts believe in the fact that the fall is the result of marketing's incapacity to prove its loyalty and contribution by providing how the business activities generate business results matters to the organizations.
President and founder of VisionEdge Marketing, Laura Patterson believes that the reduced budgets in marketing are the result of marketing's inefficiency to connect and deliver the appropriate content to the customers. It is thought that for c-suite it is more about the marketing plan and sense of growth, improving the business performance and creating customer value.
Patterson in this regard shares relevant data from her research which revealed that nearly 40% of the marketing organizations are earning very less in comparison to the c-suit in regards to the management and performance.
As 2017 ended and 2018 started, most of the marketing experts began planning out their marketing strategies and priorities to accomplish in 2018. The most important question which needs to be asked is where are B2B marketers designating their budget?
Some of the answers from the most renowned B2B marketers varied as per their industrial methods and requirements. However, the majority of the marketers were planning out interesting new methods, techniques, and strategies for their respective B2B market. For example, most of the marketers were genuinely interested in social media campaigns (both paid and unpaid), virtual reality-based marketing and advertising and artificial intelligence.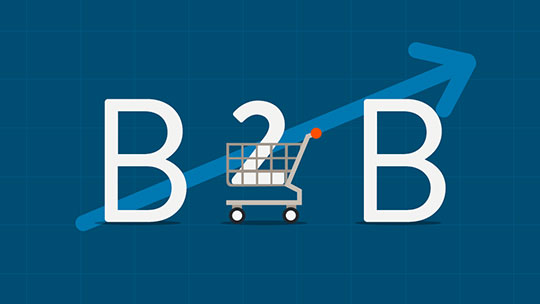 While most of the other B2B marketers were focused on the traditional methods of marketing which involved spending under a budget and using techniques which were used previously, it yielded results in the past, for example, accounting-focused marketing and enlarging the pipelines.
In regards to that, there was also some intermediate position between current opportunities and innovation. Data was shared and disclosed a few times by the experts because it was something which needed to be focused in the following year. Let us review what strategies our B2B experts are planning to use in 2018.
1) Quality Data Processes

Founder, author, and CMO of The Marketing Advisory Network, Samantha Stone emphasized on utilizing the data religiously. This involves spending a chunk of the resources in quality data processes against the domestic data sets but also obtaining and incorporating third-party data.
This act is not only considered as the starting point for obtaining apprehension but also for expanding value out of the technologies which were purchased previously. Artificial Intelligence integrated campaigns, account-based marketing, and the new VR experiences all gather and rely on the information to drive the growth in the market.
2) Search Engine Optimization

Head of the United States marketing firm Indusa, Elena Britton believes that her organization's primary marketing key performance indicator (KPI) is qualified leads. She believes that more and more buyers are opting for tools available online and as the duty of providing services professionally. The organization has made a significant investment in SEO in recent years, and as a result, the company had 100 percent growth in the traffic due to which the company is planning to invest heavily in SEO in 2018.
In addition to that, Indusa is squeezing the digital strategy in online display, SEM and content syndication in a more calculated manner because the investment channels are essential for the company.
Elena understands that investing in channels is important but delivering the right message to the right audience in a manner which makes them understand is equally important due to which research in investment is going to play a critical role in the budget more than ever because factual data will allow the company to accomplish the goals and objectives rather than assuming it.
Recommended for you: Monitor your Business Performance (KPIs) using Business Dashboard.
3) Marketing Technologies

CEO and founder of CabinetM, Anita Brearton relies heavily on expanding and developing the pipeline of the organization. It is readily achievable to transport the tangible value to the entire organizational community, either paid or unpaid by assisting the users to stay on top of the current and exclusive marketing technology.
She states that CabinetM achieves this target through the newsletter which is published weekly and is scanned easily and quickly, in-site messaging and briefing reports from the vendors. Anita also states that organization's primary focus for 2018 will be to entice more users to visit the website, and is planning to invest in marketing avenues, marketing automation, and technologies which will help the company to generate more traffic in the website.
4) Data Management

According to a recent research report, Ascend 2, a marketing technology ROI disclosed that the ROI achievement for marketing technology is around 4-6 months. Todd Lebo, partner and chief marketing officer of the organization, states that he loves the idea of investing in January and enjoys the benefits afterward or before he goes out for summer vacation. The company is planning to invest heavily in technology and more importantly in a technology which helps the firm in data management and predictive modeling.
5)  Memberships

Founder and president of the Huff Industrial Marketing, Inc. Dianna Huff states that due to the nature of her company's working with small industrial manufacturers, the organization is putting effortless work in obtaining membership and participating actively with business organizations statewide in New Hampshire, where the company is principally located.
She believes that organizations have stable relations and understanding with manufacturers from the state and they are working hard to resolve all sorts of issues manufacturers face. By attending events related to the industrial marketing, the company can set few ground rules as well as understand the nature in help the manufacturers use marketing to solve their problems and challenges.
You may also like: 5 Fruitful B2B eCommerce Trends to Watch in 2018.
Ten conventional Ways Marketing Experts are Spending their Budgets Online: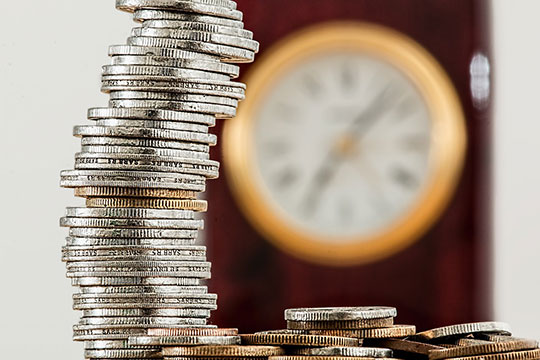 Some of the ways are as follows:
Usage of content marketing tools
Blog posts which are informative and fun to read
Backlink tools
Revision of the content placed on websites
Social media distribution and planning
Targeting through advertisement
Email marketing
Improving the user experience
Paid adverts
Task automation
In Conclusion:

Each year marketers spend billions and billions of dollars in boosting up their marketing efforts. But the tools and strategies that these experts used are changing the methods and ways marketers usually use to lure traffic to their websites. It is essential for B2B marketers to understand the nature of the market and plan out strategies according to it.
This article is written by Beatrice Mcgraw. She is a senior digital marketer at international B2B marketplace ExportHub. She has got some serious skills associated with 'content creation' and innovative digital marketing. Years of work in the B2B industry and passion for creative content led her to become a successful strategist, marketer, and a deep-seated blogger at the same time. Follow her on Twitter.
Disclosure: Some of our articles may contain affiliate links; this means each time you make a purchase, we get a small commission. However, the input we produce is reliable; we always handpick and review all information before publishing it on our website. We can ensure you will always get genuine as well as valuable knowledge and resources.