So you have decided to have an online store but don't know what are the essential requirements or tools to get started! Sometimes it could be painstaking to nail down performance-oriented software. Don't get confused by many options that the eCommerce software tools offer you. If you are one of those who are pondering over some useful software to be used for your eCommerce platform then look no further. We will be listing down some of the most vital and cost-effective software tools for you to go on a roll with your web store.
Let's understand the two different ways of building an eCommerce website. We will then dig into the details of the software that falls under each category.
Hosted Shopping Carts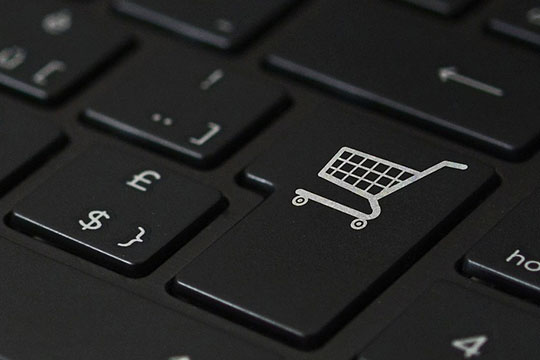 These are the most user-friendly and fastest way to get your web store started. The objective here is to create a very simple interface for the website. Software's falling under this category are:
Recommended for you: BigCommerce Enterprise vs Magento Commerce – Which One is Better?
1. Shopify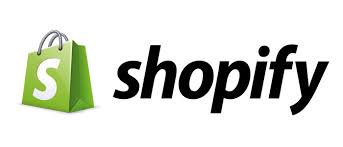 This is the most popular eCommerce software available for creating a simple web store. It has fantastic themes along with easy to use interface. Shopify is a good software if you aim to build a regular web store.
2. Bigcommerce

This is very easy to use eCommerce software. It lets you leverage your web store on multiple social platforms to help you grow your customer base.
Self-hosted open source shopping carts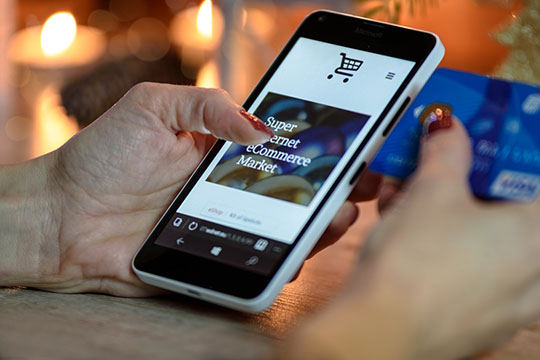 Open-source shopping carts are great for tech-savvy as it requires a basic understanding of the coding process. Software's falling under this category are:
3. Magento

The strength of Magento is its flexibility and nobody can second doubt that. In the case of Magento, developers can add or edit features, modify the codes, and can customize the site on their own. It is extremely versatile in terms of providing extensions to curb your eCommerce troubles. For instance, you are looking at word press integration, you get it. You want the search item function to be simplified, you get it. One can easily add and edit almost all features of the extensions.
Magento is known to have the best-centralized database architecture, so creating and managing reports and statistics can be easily done. The unbelievable aspect of Magento is that it's free despite being the most flexible eCommerce tool.
4. Yo!Kart

Launched in 2015, Yo!Kart is a standalone eCommerce software to build high-end eCommerce marketplaces similar to Amazon or Etsy. To become successful in the competitive marketplace landscape, Yo!Kart offers cutting edge features such as Multi-channel selling, Ready Mobile Apps, Multi-lingual, Tax Management, etc. Yo!Kart portfolio includes SMBs, Enterprises, & Fortune500 companies.
5. Open Cart

Open Cart has one of the most visually appealing interfaces amongst other tools. Not only that, but it also has amazing and useful features, easy to install and use, and most importantly, scores high in search engine ranks.
Open Cart offers 20+ payment gateways along with multi-currency options. Its PayPal integration is amazing. It has an epic community for support and design. Open Cart is a perfect choice for a layman with a limited understanding of the software. The tool is ideal for small to medium-sized businesses.
6. WooCommerce

WooCommerce is a known product configuration tool that literally and figuratively assists you in transforming a simple WordPress website into a comprehensive web store. The key aspect of WooCommerce is that it lets you keep a check on your store performances. Independent analysis can be drawn for each product and category.
If you wish to make your eCommerce site more interactive and allow your customers to give their inputs in the form of data for the product then WooCommerce personalized product options manager is the right tool for you.
7. ZeusCart

This particular eCommerce software is incredibly useful to users with limited technical know-how. By using Zeus Cart it is so easy to build an effective web store. ZeusCart, similar to WooCommerce personalized product options manager allows customers to customize data online depending on their requirements. All the CSS and HTML are made accessible to skim details and customize if needed!
You may also like: 8 eCommerce Trends We See More of in 2020 & Beyond.
Final Words

The biggest advantage of eCommerce software such as WooCommerce and ZeusCart is that they have product configuration tools, which makes it easy to customize data on the website and reap continuous benefits through it. However, some of the software doesn't give you the much-needed flexibility, if at all you see the need of customizing some of the features of the software.
The bottom line here is to see eCommerce software as a necessity. By employing the right eCommerce software for your web store, you are likely to appreciate its worth in the long run. Good eCommerce software should help the site to have high search engine ranks along with high conversion rates.
Hopefully, this article has helped you to gain useful insight into the eCommerce software arena.
This article is written by Simon, a freelance writer by profession and Technology-enthusiast at heart. He mainly covers topics related to Technology, health and business, and now days he is working to learn about the Open Cart product configuration tools used for eCommerce sites and passionate to cover and write reviews or issues faced by e-commerce industry and corrective measures for the same. He prefers and loves to read about the Changing trends and review them of his own.
Disclosure: Some of our articles may contain affiliate links; this means each time you make a purchase, we get a small commission. However, the input we produce is reliable; we always handpick and review all information before publishing it on our website. We can ensure you will always get genuine as well as valuable knowledge and resources.