Over the last few years, Xiaomi has been successful in impressing users with its highly affordable Smartphones. It has managed to do so by offering feature packed devices mainly targeting the budget segment. Every masterpiece launched by this company has brought surprise to users and it's recently released Xiaomi Redmi Note6 Pro is not an exception. The device brags about several unique features that you will hardly find in other Smartphones. Go through the following review on Xiaomi Redmi Note6 Pro to know what this Smartphone is packed with:
Advertisement
Design: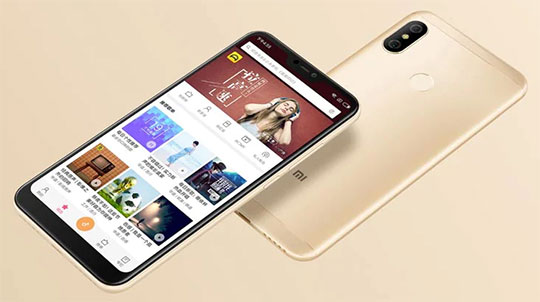 Just like other Smartphone modes, Xiaomi Redmi Note6 Pro features a metal unibody design. The back panel of this device features a fingerprint sensor along with the rear camera, while the front side of the Smartphone is blessed with a selfie camera. On the right side of the device, you will find volume keys and power button. The left side of Smartphone features three slots that can accommodate two SIM cards and one microSD card.
Recommended for you: Huawei MateBook X Pro Feature Review – All You Need to Know.
Display: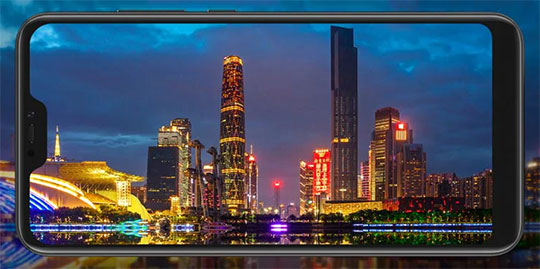 Xiaomi Redmi Note6 Pro comes with a big display of 6.26 inches with 1080 x 2280 pixels resolution. The display possesses an aspect ratio of 18:9 and it offers perfect visibility under any circumstances. Similar to other Smartphones of Xiaomi, this piece also provides a reading mode that helps to control the blue light emission from the screen. The device comes with perfect viewing angles thereby making it an ideal piece for a unique gaming experience.
Performance:
Xiaomi Redmi Note6 Pro is powered with Qualcomm Snapdragon 625 processor that allows smooth functioning of everyday tasks. Even if you are playing highly graphic oriented games, the device makes sure you enjoy an uninterrupted experience. The Smartphone features 4GB/6GB RAM and 64GB of ROM which is sufficient enough to store your data, images, videos, songs and any other big files. There is also an option of expanding the memory storage of up to 256 GB by using an external memory card. Xiaomi Redmi Note 6 Pro will be also recognized for its high-quality audio experience and you can switch to earphones for awesome sound output.
Advertisement
Camera: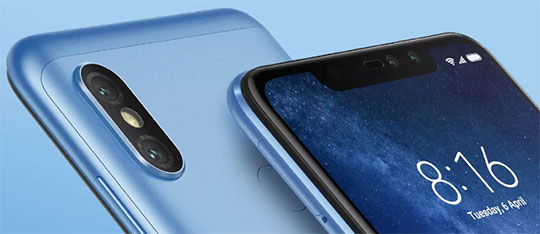 Xiaomi Redmi Note 6 Pro comes with primary camera of a 12MP and secondary camera of 5MP. The camera features electronic image stabilization as well as AI portrait mode. Similar to other smartphones, this device features a wide range of shooting modes like panorama, manual, square and much more. Though the picture and video quality of the camera is not up to the expectations of professional photographers, it is sufficient enough to please users who are fond of casual photography.
Software: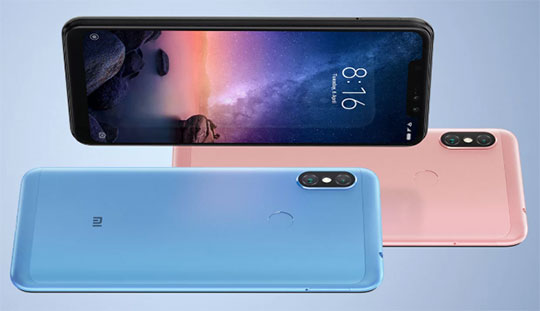 The Smartphone is packed with Android 8.1 Oreo operating system complemented with the skin of MIUI 9. For Netflix viewers, there is good news as Xiaomi Redmi Note 6 Pro supports Netflix and you can easily download the app from play store. The Smartphone is perfectly suitable for doing multitasking thereby making it an ideal device for users of any age.
Battery:
Advertisement
Xiaomi Redmi Note 6 Pro features a battery of 4000mAh which makes sure that you are not running out of battery to perform your everyday activities. You can get around 45 hours of battery backup with this device. However, you need to have some patience as the battery takes a long time for 100% recharge.
Other features: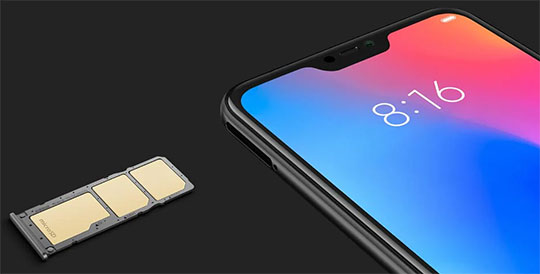 Xiaomi Redmi Note 6 Pro is 8mm slim and it weighs only 181 grams thereby making it easy to carry anywhere you go. The Smartphone comes with an accelerometer, gyroscope, proximity sensor, light sensor, Exmor RS sensor and much more. You will find several pre-installed apps in this device that can make your life easy.
You may also like: Humixx Wireless Earphones Review – A Headphone with True Hi-Fi Sound.
The Bottom Line: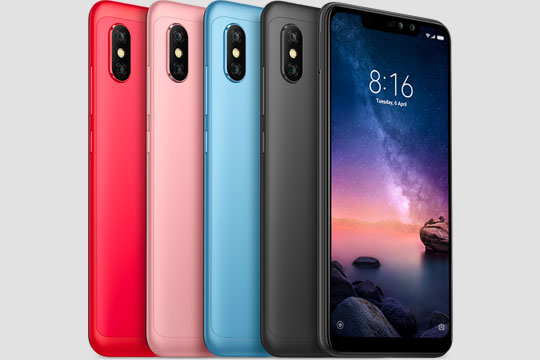 If you wish to grab a discount on this Smartphone; use "REDMIN6" as a coupon code and you can save $5 on your deal. Remember the coupon code is valid for a limited period of time from 23/10/2018 to 13/11/2018.
Xiaomi Redmi Note 6 Pro is packed with all the features that you can expect from a budget Smartphone at a price of around USD $220.00. Performance is one of the important factors while choosing a Smartphone. This device does a fair job in this front. Overlooking few weaknesses in camera, Xiaomi Redmi Note 6 Pro will never disappoint users who are a habit of checking on newly released apps. No wonder why this device is listed in some of the most sought-after devices of today's time.
Advertisement
Redmi Note 6 Pro - Review Breakdown
Xiaomi Redmi Note 6 Pro is packed with all the features that you can expect from a budget Smartphone at a price of around USD $220.00. No wonder why this device is listed in some of the most sought-after devices of today's time.
Disclosure: Some of our articles may contain affiliate links; this means each time you make a purchase, we get a small commission. However, the input we produce is reliable; we always handpick and review all information before publishing it on our website. We can ensure you will always get genuine as well as valuable knowledge and resources.