Xiaomi has been one of the best in mobiles and has catered the market globally for the same. Now they are looking forward to targeting the segment for drones/quadcopters with their newly launched model named as XIAOMI Mi Drone. The drones are very much in trend with an effect of their easy access nowadays. The Quadcopter is one of the devices that can be accessed and ordered from any country. The respective drone is said to be used widely for the efficient and magnified photography.
Let's have a look at the various features of XIAOMI Mi Drone:
Advertisement
General Features: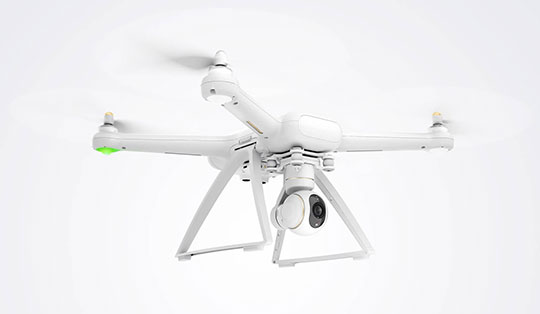 The Xiaomi Quadcopter has 3 Brushless motors intact and operates with radio control. They can be accessed through WIFI application and PPV. The make is of carbon fiber and also have an RTF kind of kit intact for learning the operations. The satellite system being used is GPS and GLONASS. The Quadcopter is equipped with two types of sensor system named as Sonar and Optical Flow.
Battery: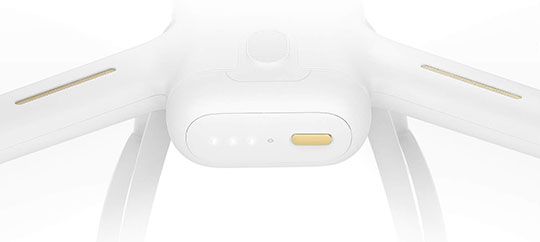 The Quadcopter has a 15.2V battery attached to the machinery of a value of 5100mAh. The flying time of Quadcopter is about 27 mins and can be charged in 3.5 hours.
Recommended reading: 3 Interesting Tips for Better Drone Performance.
Pilot proficiency: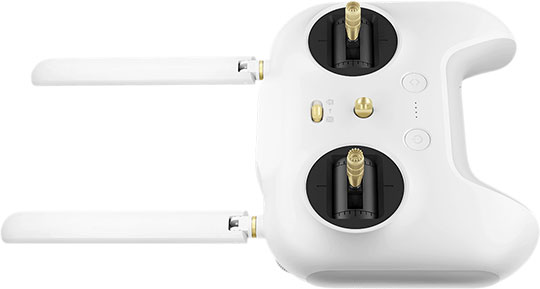 Advertisement
The Xiaomi Mi Drone 4K can be flown by anyone and is quite easy to use that's why it is termed as having pilot proficiency in operations.  The overall operating system of this device is quite simplified. With a waypoint button to guide, you can start the operation by pressing "Tap to Fly". The operations are quite feasible to learn as there is a key defined for everything. The one key automatic return feature is very much helpful for the user. If anything unusual found in the surrounding, then the user can order the Quadcopter to return immediately to their place.
If in any case, you face any issue you can read the manual attached with the Quadcopter as the same will be able to guide you about the various functions. The device also provides real-time battery monitoring and can also give low voltage warning too. These small indications can help you a lot while you were preparing for driving or flying the same.
Camera: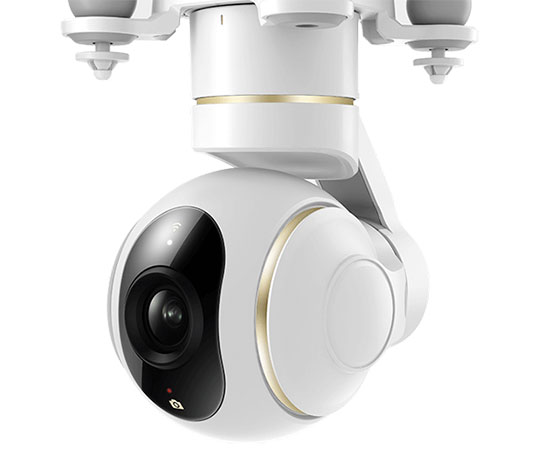 The camera is one of the most important things with a Quadcopter that you need to address, and Xiaomi Mi Drone 4K is equipped with UHD camera that supports 3840 x 2160P 30fps of video recording with an excellent video resolution. The camera attached to the drone supports Ambarella sports image processor with 12.4 Sony back-illuminated image sensor, two aspherical glass, blue glass filter and 6- piece glass lens. This lens helps in capturing the magnified image through the camera at various heights.
Accessories: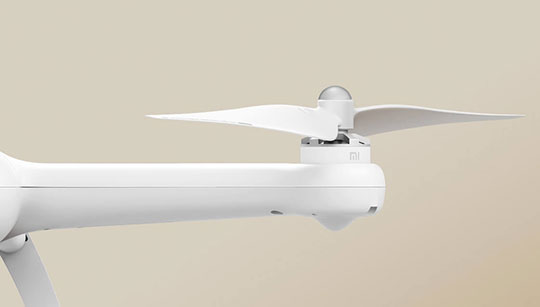 The Quadcopter weight is 2.4050 kg and size of 38.00 x 45.50 x 17.00 cm / 14.96 x 17.91 x 6.69 inches. Once packed with all the accessories it amounts to 3.5350 kg. The full packet includes the Quadcopter, charger, rechargeable battery, Camera, and an English manual.
Advertisement
You may also like: The Xiaomi Mi Note 3 4G Smartphone Review – All You Need to Know.
Route Planning: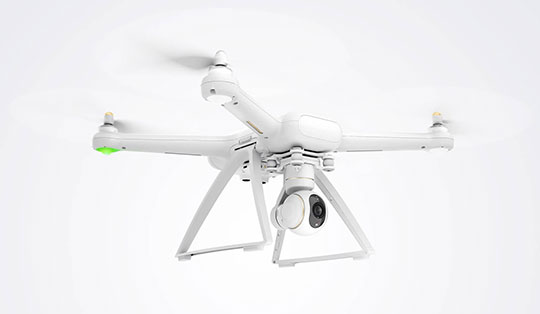 Help yourself with the best drone today that can travel as per your plan and can give you the kind of report you desired. This helps the users to plan their work as per their requirement and with the efficient system at a place they don't need to bother about the quality and path taken by the drone. It can be controlled quite efficiently through the application of your smartphone which provides you feature to order your drone to travel to the point where you want on the map.
Dual Band PCB Antenna for Long-range flights: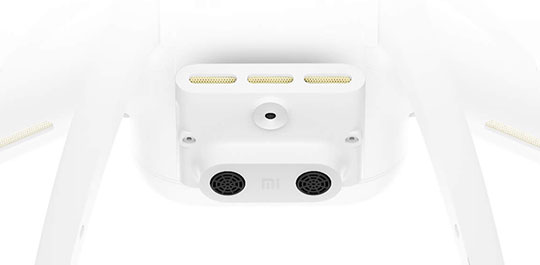 You can have the complete control over the drone of up to 2 km. Besides this, you can watch and record the video view for the same too with the help of Dual-Band PCB Antenna. The PCB antenna and built-in phone holder do facilitate the WIFI PPV function in Xiaomi drone.
Conclusion: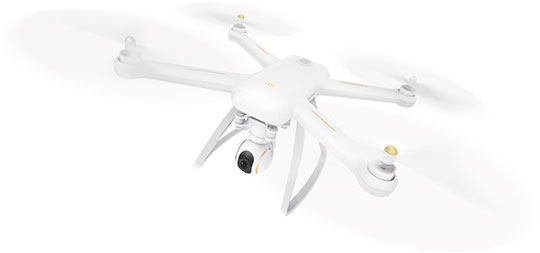 Advertisement
The XIAOMI Mi Drone 4K WIFI FPV RC Quadcopter can help you in taking quality images and recording videos which you have always dreamt of. Thousands of users have used it till today, and they are quite happy with its performance too. Check out XIAOMI Mi Drone 4K WIFI FPV RC Quadcopter to explore more out of this brilliant creation!!!
Buy XIAOMI Mi Drone from GearBest
XIAOMI Mi Drone - Review Breakdown
The XIAOMI Mi Drone can help you in taking quality images and recording videos which you have always dreamt of. Thousands of users have used it till today, and they are quite happy with its performance too.
Advertisement
Disclosure: Some of our articles may contain affiliate links; this means each time you make a purchase, we get a small commission. However, the input we produce is reliable; we always handpick and review all information before publishing it on our website. We can ensure you will always get genuine as well as valuable knowledge and resources.