Nowadays, Robotics is becoming the norm in the current market. While robot vacuums such as Roomba have virtually outsourced the concept of vacuuming. Winbot window cleaner launched many products with the similar features. It's designed and produced by Ecovacs. Then comes Alfawise who promised to automate the tedious job of tall building window cleaning. Today, we'll be talking about Alfawise S60 Window Cleaning Robot Cleaner which cleans the dusty window and tackles your issues.
Alfawise S60 Window Cleaning Robot Cleaner comes with micro fiber cushions that can viably polish the glass surface, clear the oil stain and soil spotless. This product aims to keep your window tidy in almost no time. In case you live in a tall building, and you're unable to clean your windows since years then don't lose hope. Alfawise S60 Window Cleaning Robot Cleaner is a decent assistant who will make your life easy and comfortable.
Key Features
AI Technology
UPS System
Anti-Dropping Algorithm
Powerful motor suction
Zigzag Automatic cleaning routes
Remote Control
APP Control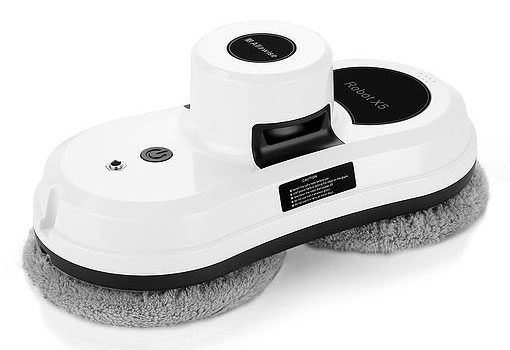 What makes Alfawise S60 Window Cleaning Robot Cleaner different than older models?
People are probably confused with this product name, whether it's A168 model or S60 model. To make it clear it's the similar robot released under the different name is some countries. There is new window cleaner that comes with mainly two forms, which might be rectangular or have two circular wads.
S60 openly compete with former cleaning robots such as Rumbot, Hobot, 188, Cop Rose and much more. The only difference between both these shapes is rectangular robots cost extra than the S60 model, whereas the features are almost similar.
Older models were different in look and came in two parts which use the magnetic technology. They make them slow and unproductive, so to overcome this drawback we use modern robots. There are window robots which only work vertically and only cleans walls, but S60 robot window cleaner is a newly generated robot which can operate vertical, horizontal and even floors. Only you need to wet the floor or pads beforehand.
1) Specification
| | |
| --- | --- |
| Input | AC 100 – 240V, 50/60Hz |
| Cleaning speed | 4min/square meters |
| Charging time | 60 minutes |
| Accreditation | CCC, UL, FCC, LPS, CE, RoHS etc. |
| Application Support | iOS 7.0, Android 4.3, Bluetooth 4.0 |
| Link length | 5.5m |
| Power utilization | 80W |
| Yield/output voltage | 24V/3.75A |
Recommended reading: 3 Awesome All-in-One Robotic Vacuum Cleaners for your Home.
2) Vacuum Pump
Alfawise S60 Window Cleaning Robot Cleaner has no concession. The Vacuum pump is used under each paddle to keep them work firmly over the window. It's not necessarily that S60 robot can only be partial to windows but can also clean the flat surface and works fine on tile walls. Your window glass should be 6mm thick as thinner glass might get broken by the intense vacuum pumps.
3) Remote Control

Alfawise S60 Window Cleaning Robot Cleaner works fine on the framed windows as it is furnished with sensors to sense the window frames quickly. These sensors compute the best path to clean the surface. The Remote control is used to direct the location, and it can clean around with different patterns.
4) Mobile Application Control
Alfawise S60 Window Cleaning Robot Cleaner comes with the mobile application which allows you to work as a remote control. This app can be used to move the robot from place to place by activating the altered cleaning modes. This mobile app works for both Android and iOS devices.
5) Bluetooth Control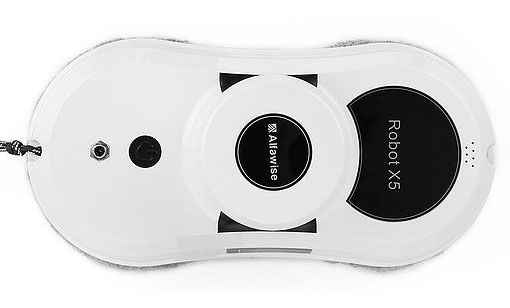 The S60 robot can connect via Bluetooth, which means the range will have limitation.  It will have the range of 10 meters, which will be more than sufficient and would be easy for you to carry the remote control everywhere.
6) Battery
It takes 30 minutes battery/UPS System when there is no power supply to it. Moreover, it can clean more than 2-3 window at this time when battery fully charges. Safety rope can be tied up in case you missed to power off, power cut or some other unexpected things happened. No need to tie the string every time you use it except when you're cleaning the high walls.
There is no requirement to add washing solution on pads as the Alfawise robot can clean the windows firmly with only water. There are 12 microfiber cloths comprised with the robot, i.e., six two pads in each set. Each pair can use 30 times or more, so you do not need to worry about replacing them for years. Alfawise S60 Window Cleaning Robot Cleaner would allow cleaning the mess of the bird's waste exactly at the corner of the windows.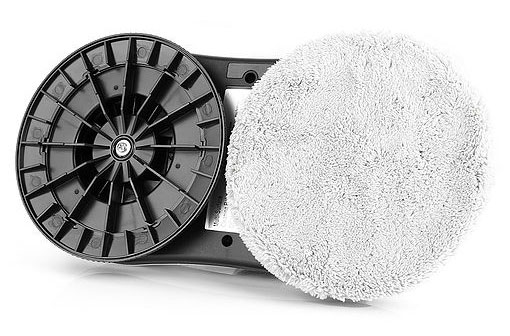 You may also like: Anet E10 Aluminum Frame Multi-language 3D Printer DIY Kit – Review.
Conclusion
This Alfawise S60 Robot is the first window cleaning robot that comes with the mobile app and can work on both floor and walls. Moreover, it comes with an affordable price if you buy from GearBest. The regular price of this cleaner is only $139.99. But for now, simply use the promo code "WDCGB" and get this product at only $125.99. Hurry up! This code is valid until 31st August 2017. Get this product in your home today!
Buy Alfawise S60 from GearBest
Alfawise S60 - Review Breakdown
This Alfawise S60 Robot is the first window cleaning robot that comes with the mobile app and can work on both floor and walls. Moreover, it comes with an affordable price.
Disclosure: Some of our articles may contain affiliate links; this means each time you make a purchase, we get a small commission. However, the input we produce is reliable; we always handpick and review all information before publishing it on our website. We can ensure you will always get genuine as well as valuable knowledge and resources.