The internet acts as an infinite resource for entertainment, where we get to see movies, listen to songs, play games, socialize online. However, games and songs can be taken offline on our mobile phones; it is a bit difficult to carry all the movies we love on our mobile phones. Even extending the memories of our devices would give us choices of carrying a few movies. Previously, we used to see videos and movies online through the internet browser, which generally uses the Adobe Flash Player plugin. Such arrangement cannot be done for our mobile phones; it is very technical and difficult.
Thanks to the cloud server technology and the development of dedicated mobile apps which do not require any technical knowledge to see online streaming movies and videos. There are unlimited movies out on the internet, and there are several apps that let us access them. Good for all us Movie Buffs!
Top 5 Multi-platforms Movie Apps with Streaming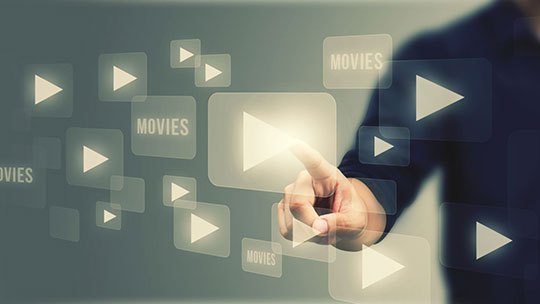 1. TUBI TV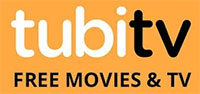 It is a brilliant app, having more than 40,000 titles to choose from. You can get the categories like Action, Comedy, Crime, Adventure, Kids, Drama etc. It offers a lot of TV shows as well, and the library gets updated every Friday. It has a lot of exclusive movies and TV shows as well and also the largest free movie library. This app is compatible with a lot of TV Casting devices like Chromecast, Roku, Apple TV etc. It also has resume capability, to play the video where you left previously. TubiTV ad-based app comes for free and has a 4.1 user rating at Play Store.
Google Play Store Apple App Store
2. HOTSTAR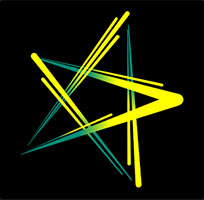 It is a complete app, offering a library of latest movies, TV shows, exclusive content, and even live sports and TV programs. This app offers a wide range of latest Bollywood Movies, and TV shows from India in Hindi, Tamil, Kannada etc. It also offers a lot of American TV series like Game of Thrones, Banshee, Blindspot etc, for a free one-month subscription initially.
The HotStar app also allows offline viewing, where the videos are saved in the app itself. As the high-speed internet is still not available in many parts of India, HotStar also has adjustment capabilities to work well with 2G Internet. This app comes for free and has a 4.1 user rating at Play Store.
Google Play Store Apple App Store
3. CRACKLE

This is another free and user-friendly app for movie streaming online on mobile phones. There is no signup or subscription fees, or any other hidden costs. Crackle updates its library every month and offers a wide range of movies and TV shows. It is also compatible with TV Casting devices like Chromecast, Roku, Apple TV, Playstation, Xbox etc. It has the resume capability, where you end on the same time where you left the video playing previously.
The users can also make their viewing playlists by registering at the Crackle.com website, and it gets synced with the mobile app. There is a Wi-Fi only option as well, which lets the app stream only when connected to Wi-Fi, it saves the mobile data from getting exhausted. This app also comes for free and has a 3.7 user rating at Play Store.
Google Play Store Apple App Store
4. SNAGFILMS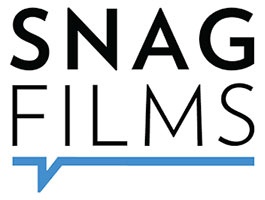 This app offers full-length movies, TV shows, documentaries, comedy, short films etc. It also has a wide range of Independent movies, action filled adventure films, and a lot of International Bollywood and Hollywood movies. The app provides more than 5000 movies and acclaimed documentaries. The movie library offers the work from several countries from India, US, UK, to Nigeria, Ghana, Spain, Korea, China, Japan, Egypt, UAE, Russia, France, Germany etc. This app comes for free and has a good user rating at Play Store.
Google Play Store Apple App Store
5. POPCORNFLIX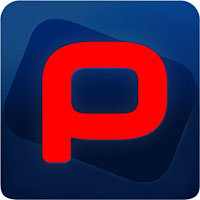 It is comparatively a new app for movie streaming, and presently offers more than 700 titles to choose from. However, the library gets updated frequently, and there is a good collection of movies and TV shows. There are no hidden fees, and the users can view any number of titles in an unlimited manner. This app is compatible with several TV Casting devices like Roku, Chromecast, Fire TV etc. The titles are easily available in different categories to choose from.
Google Play Store Apple App Store
Conclusion:

All the apps we have read about above, are widely used, and available on both Android and iOS platforms. All of them are free to use and offer an extensive library to choose the content from. There are other movie and TV show streaming apps like Netflix, Hulu, and Amazon Instant Video, but they are all paid apps, and the 5 apps mentioned above in the article offer a perfect alternative to Netflix, Hulu etc. However, Youtube is the biggest video sharing platform in the world and lets users view and post their videos on the go.
I have also found a huge list of 30 free movie streaming sites where no registration is required to start a streaming, you can find the list here. There are also many other good apps not directly available on Google play store or on Apple app store. Recently Showbox has created a lot of buzzes. Although this masterpiece is not available on Playstore but if you keen enough to get this app on your android device then you can easily download the Showbox APK.
Also, there are several movies and TV shows which are available on YouTube, however, the purpose of YouTube is video sharing and not movie streaming. Thus, the list of 5 movie streaming apps listed in this article, are our picks for good and never ending free movie entertainment.
Disclosure: Some of our articles may contain affiliate links; this means each time you make a purchase, we get a small commission. However, the input we produce is reliable; we always handpick and review all information before publishing it on our website. We can ensure you will always get genuine as well as valuable knowledge and resources.