Website building doesn't necessarily have to be about complicated codes and programming skills. A string of web tools is designed for a wider number of users willing to create their own websites – well, without really the help of codes or prior experience in web designing. There is no dearth of such website builders aimed at helping you bolster your online presence. A website can well be regarded as the face of your online presence. What does it take to convert your website into a virtual money-spinner? The immediate answer to this question would be professional web design. Can website builders be regarded as equally effective as well? Can they help you create duly professional websites?
If you are prudent enough to conduct substantial research on the modern web tools, you will definitely come across a plethora of website builders that can help you create super-refined pages – Squarespace, Strikingly, Shopify, WordPress – you name it and you'll have it. The key is to understand which one of these names will comply with your needs the best and then choose in accordance. This particular primer will perhaps be of help.
Reference: Catalin Zorzini started one project called websitebuilders.net to provide in-depth review and tips on many website builders. This is worth reading.

Leading the pack is WordPress, backed by hundreds of themes and plugins. Both its free and paid versions will enable you to create highly functional web pages. WordPress, in fact, is known to steer your marketing efforts in a way that no other website builder does. Those looking to shore up their brand building strategies with the help of a blog automatically turn to WordPress. There are several hosting service providers offering automated install tools that enable you to manage your site through its admin interface. If you are ready to explore the merits of WordPress to steer your entrepreneurial ambitions, do consider joining the wide community of WordPress developers who can bail you out of confusions (if any) at several junctures.
For SEO experts, the power of WordPress to channelize marketing efforts remains unassailable. It has been regarded as a dominant tool shaping professional web designers' careers for long. Needless to say, it has emerged as the most sellable and reliable platform in recent times.

Freelancers, beginners or those looking for personal sites should turn to Strikingly. If you're a fan of understated refinement of sites with single pages then Strikingly should ideally rank high in your list of preferences. Enabling you to create visually rich pages, Strikingly requires little maintenance. It doesn't really permit you to alter the template or export the code at a later stage if you want to. However, it does merit an inclusion in this list because of the very simple fact it allows users with zero budget to create such visually appealing pages.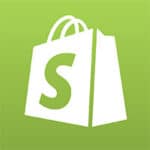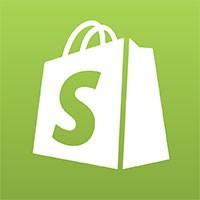 It's not a typical website builder. It rather targets those looking forward to creating online stores. It is a virtual treasure trove of apps and supplementary tools that facilitate inventory management, security, and customization of the store. The platform is backed by a strong customer support team which can help you with customization. What more? Customers have access to more than seventy payment systems in different currencies. Those looking to strengthen their online stores must consider turning to Shopify for help.

Even professional web designers have unequivocally vouched for its qualities. SquareSpace brings to you the best virtues of elegance and professionalism. While you can end up telling a visual story with a responsive site, you can also add custom PayPal buttons if needed. E-commerce functions can further be facilitated by Stripe. It also has a built-in blogging platform which can only accommodate a limited number of posts. One attribute which differentiates SquareSpace from other website builders is the lack of free plans. It has no free plans and free hosting facilities- that imply that you are required buying your own hosting and domain with each plan.
The low cost, low maintenance SquareSpace is perfect for those who have just forayed into the eCommerce space and are in the process of experimenting with online stores.
Winding Up

The significance of acquainting yourself with the highlights of the leading website builders can never be undermined. How else do you expect to fulfill your needs? Being able to strike the right balance between features, costs, and your needs is part of your learning curve.
Disclosure: Some of our articles may contain affiliate links; this means each time you make a purchase, we get a small commission. However, the input we produce is reliable; we always handpick and review all information before publishing it on our website. We can ensure you will always get genuine as well as valuable knowledge and resources.