Choosing an Internet connection used to be a relatively straightforward task. You pick a service and plan that you could afford. But, no matter what you chose, the speeds weren't great because they were all dial-up connections. Things are different now. You have a plethora of Internet technologies, plans, and service providers to pick from. So, how do you go about choosing a good Internet service? Well, when it comes to the Internet, speed is everything. Speed is singularly the most important factor to consider when selecting your Internet connection. Here is how to decipher the exact speed you need for your Internet connection.
Check or Test Your Internet Speed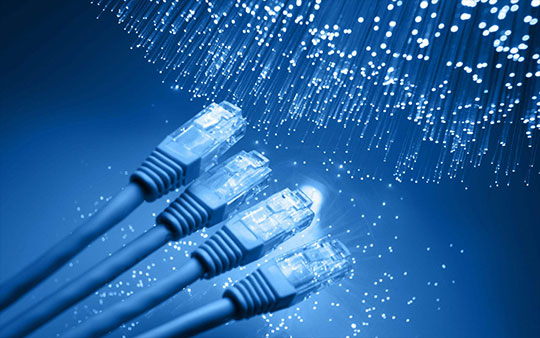 If you already have an Internet connection that you want to upgrade, then check your monthly bill. It explicitly mentions your connection speed in Mbps or megabits per second. It should be the starting point for your research. If that speed is not enough for your virtual needs, then you need a higher speed. On the other hand, if you are entirely satisfied with your Internet speed, then you may be overpaying for your Internet connection.
Another way of checking your present Internet speed is through online speed tests. They will give you a brief report on your connection speed. You can conduct the tests at different times of the day. Middle of the night is when your Internet connection is at its fastest because the web traffic in your time zone will be at its lowest. Likewise, you can perform a test in the middle of the day to know the speed during that period. That should give you a good idea about your current Internet plan's speed.
Know Your Needs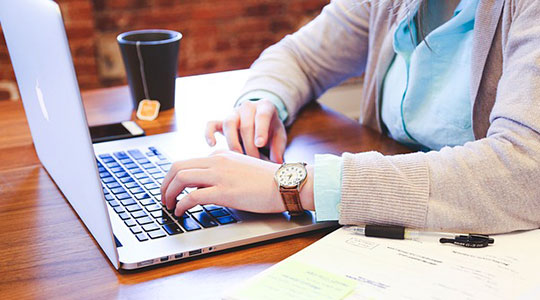 Finding the right speed for your Internet connection is as simple as knowing your Internet consumption behavior. Do you use email? Do you download videos? Are you heavily into online gaming? Do you stream movies and TV shows online? Are you a binge-watcher? How many people in your home use the Internet connection? Answers to questions like these will help you discover the right speed for your connection. Here is some help in this regard.
Up to 5Mbps

5Mbps is a decent speed for casual Internet users. If you use the Internet only to check your emails, and some basic web surfing, then this is a good speed. You can even use social media without facing any lags at this speed. However, anything below 2Mbps can be very limiting even for this usage behavior. This is suitable for individuals who do not use the Internet much.
5-10Mbps

This speed allows you to enjoy casual web surfing, emailing, and even occasional streaming. The download speeds are not great, but you can usually download files as large as 1GB within an hour. You can also do some online gaming, but you may run into some buffering problems at high resolutions. In addition to your laptop, you can connect a couple of more devices like a smartphone and a tablet to the Internet for staying connected. However, using multiple devices simultaneously for Internet-heavy applications like streaming television programs or gaming is not recommended at this speed. Therefore, these speeds are not suitable for families but are a great option for individuals.
10-25Mbps

If you are a 4-member family whose primary source of entertainment is not the Internet, then these speeds should do the job for you. These speeds allow multiple members of the family to use the Internet casually. You can occasionally stream HD videos; your children can stream online games sometimes, and so on. You can even have multiple devices connected to the Internet. However, if someone is downloading something, then the other members may experience slightly slower Internet speeds.
25-40Mbps

These Internet speeds are for those users who are heavily into the Internet. Perhaps you have subscribed to Netflix, Hulu or some other streaming service which allows you to binge-watch entire seasons of TV shows or whole movie franchises in one go. Naturally, you or even your entire family will be watching hundreds of hours of programming in HD over the Internet. At these speeds, multiple members of your family can enjoy any type of entertainment they like, without experiencing slow Internet speeds.
40+ Mbps

If you are a hardcore streamer, a heavy online gamer or multiple members of your family are heavy Internet users; then you will need Internet speeds higher than 40Mbps. At this speed, you can happily enjoy 4K content on multiple devices in your home. You will be able to download files as large as 1GB in a couple of minutes. Even when every member of your family is streaming simultaneously on their personal devices, they will not notice any speed lags. You can connect a large number of devices to the Internet without experiencing any inconvenience. Among others, cord-cutters need these speeds because their only source of entertainment is the Internet.
Know the Different Technologies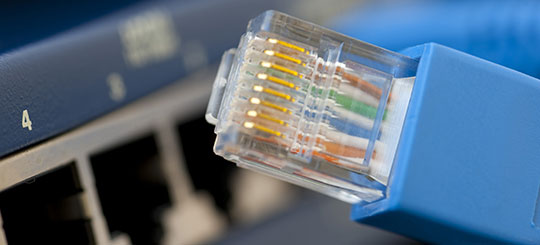 The Internet can be delivered to a location using different technologies. The advancements in science have brought superior technology and infrastructure for connecting your home to the Internet. Check out how they differ from each other and what it means for you.
Dial-up

This is pretty much an obsolete technology. If you are old enough, you may remember the old days when the Internet used to be delivered on dial-up connections. You could use either the Internet or your landline phone at one time. Don't worry, they don't exist anymore, except maybe in some remote corners.
DSL

DSL or Digital Subscriber Line is the successor of dial-up. The DSL Internet is also delivered over the infrastructure that is built for landline phones. Previously, because these phone lines were built for voice and not for data connections, the Internet speed they can offer maxes out at 7Mbps. So, if your requirement was 7Mbps or less, then DSL was a fairly reliable Internet option. Although it was a relatively slow option, in some locations, it might be the only one. But now, with advanced technology, a DSL connection can offer over 100Mbps speed (up to 1Gbps). So, the speed is not limited anymore.
Cable

Cable is one of the latest and fastest modes of delivering the Internet. The Internet is enabled over cable lines that are built for TV connections. These cable lines have a much wider bandwidth than phone lines. Therefore, they can offer Internet speeds as high as 50Mbps, which is usually more than enough for most users. Naturally, cable is the preferred choice for a majority of Internet users.
Fiber Optic

When it comes to speed, there is none faster than fiber optic connections. They easily offer the fastest Internet speeds, reaching as high as 1Gbps. However, fiber optic infrastructure has not been laid out everywhere, meaning that it is only available in a limited number of regions. If you can get it in your location, then lucky you. Get it.
Satellite Internet

This type of connection delivers Internet directly from, you guessed it, the satellite. Satellite Internet is the most expensive Internet option for subscribers. But, they are an absolute necessity for people living in rural or remote locations, where there is no other Internet infrastructure available. Satellite Internet also comes with data caps, which may limit your Internet consumption to as less as 10GB per month. Go for this option only after you have run out of all the others above.
Final Words

Everybody uses the Internet in a different way. So, your Internet provider should be able to take care of your and your family's unique Internet needs. Also, make sure that you check out the upload speeds of the prospective Internet plans. Usually, they are different from the download speeds. If you regularly upload videos or stream your games online, then you should look for a connection that offers you higher upload speeds.