Getting a domain name and hosting for your website are probably the two most important choices you'd have to make online. The third very important thing is the type of email you're going to use: whether you choose a free email hosting or a paid one that'll have your domain name in it.
These things are the "life and soul" of your website, enabling it to reach global users and ensure that you'll be able to scale with ease. However, when choosing a domain name, a web host, and an email host, you have to put a lot of thinking and research into the process.
Your domain name will have a crucial impact on the future of your website and business as well. Once you choose a domain name for your site, you can also get email hosting, which will have your domain in it, and which all your employees can use when they're on the job. For example, if your domain name is rswebsols.com, your email addresses will end at @rswebsols.com.
An email address that ends in a customized domain name is paid email. While an email address which is a @gmail.com, @outlook.com, @yahoo.com, etc. is a free email address. Now, the question is, which type of email should you choose—free or paid? The paid email includes what perks? What is the difference between the two, and how much do these actually cost?
Free Email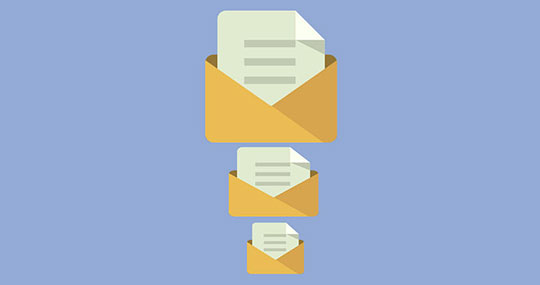 First of all, let's make something clear: There's no such thing as "free" on the Internet. Once you choose to use a service, the providers will get some kind of profit from you. If you choose free email, such as gmail.com, you won't have to pay a dime for the email you're going to use. However, Google gets to look at your email and target their ads using the type of emails you typically receive and send. So, they get something in return while you use their services. Free email hosting has its own pros and cons, but here's what's good about it:
The free service means you have no commitment and you can shift to another provider at any moment.
The storage space that free email hosting providers offer is usually enough to satisfy the needs of individuals and even small businesses.
On the other hand, here are the negative aspects of choosing a free email hosting provider:
Free email hosting providers offer security, but it's weaker than the security you'll get by using a paid email hosting provider.
It comes with ads and banners that might be irritating.
Your visitors will doubt your professionalism and authenticity if you choose free email hosting.
You'll have less cloud storage space.
Your email address will be unbranded, more difficult to remember, and it won't look good if it doesn't have your domain name as a suffix in it.
A free email is a great option for individuals who don't have a company or their own brand and website. In other cases, especially if you have a lot of employees or need a professional email service, paid email is usually the more common option.
Recommended for you: 16 Effective Tips on How to Market Your Business Online.
Paid Email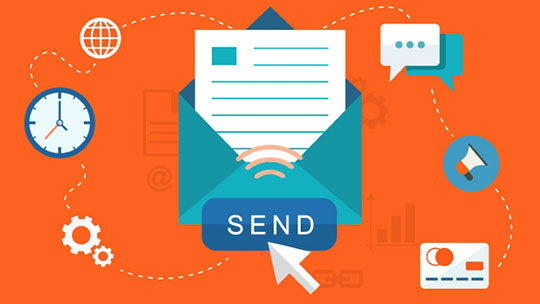 Companies usually need more features than what free email hosting providers can offer. That's when they turn to paid email. In the end, you get what you pay for. The list of perks when choosing a paid email hosting provider is longer compared to a free one. With paid email hosting, you'll get the needed quality, as well as more options for scalability and growth.
Sending messages through your own domain is available with a variety of email hosting service providers. This service will provide you with full technical support, which is always sorely needed for professionals.
As per Jeff Bleaman, the Owner of Domain Name Sanity, the reputation of paid email can help a business to grow fast. As he mentioned,
"Using paid email will ensure that your email is considered more reputable and credible when compared to others. Paid email also offers you some extra features that aren't available if you choose a free service."
Generally, paid email providers to offer their email hosting services along with two extra features: POP3 Access & IMAP Access. Let's take a brief look at what these are:
POP3 Access provides you with the opportunity to view new emails and download them off the server into a machine where mail is filed. This is a great option that allows you to download your emails and read them even if you don't have Internet access. The POP3 Access will also free up some space on your mail server.
IMAP (Internet Message Access Protocol) gives you access to your emails from remote servers or locations. It's ideal for bigger businesses. It offers you the option to save the sent and received emails on the server. They can then be accessed through any connected device.
Other important features that come with the services are spam filtering, webmail, and some hefty disk space per account. This provider promises you 99.9% uptime, a money-back guarantee, and 24/7 support.
What's the Difference Between Paid and Free Email?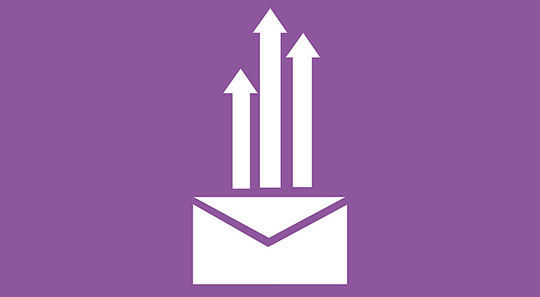 Both types of email services may seem attractive to you. Because of the free email service for being free, and the paid one for its extra features. But both have advantages and disadvantages. But let's make your choice a whole lot easier by comparing them side by side.
1. Privacy

By choosing a free email provider, you're actually selling your privacy to get their services for free. Sometimes, website owners aren't aware of this because nobody actually reads the license agreement at the start. So, Google makes money through ads and Microsoft by selling licenses and products.
Unlike with free email providers, if you choose a paid email provider, your privacy is going to be guaranteed. Also, you won't get any ads that are placed for you by Google. Website browsers won't have any insight into your email, which means they can't use it for ads.
2. Accessibility

We'll assume that you check your mail on two or three devices, such as laptops, tablets, and smartphones. Paid email hosting providers have their own system that syncs the mail info on all of your devices. If you choose a very cheap paid email hosting service, this can be a challenge because you might not get all the necessary features.
However, with free email providers such as Outlook, Office, and Gmail, the sync is as easy as entering a username and password on the device. So, before choosing a paid email hosting service, make sure the provider you go for has this covered, and it's as simple as it is with free email providers.
3. Branding

If you choose paid email, it'll have a lot to do with enhancing your branding. When your customers or clients try to reach you through your domain-customized email address, it'll leave a better impression; your brand will come across as professional. If you're trying to build a brand that will stand out, it'll be harder to achieve that by using a free email service.
If your email ends in @gmail.com or @hotmail.com, people might assume that you're an individual and don't have or belong to a company. So they might approach your email with skepticism, or perhaps even suspicion. If your email ends with your company name, it's more likely that your email won't be considered as spam.
4. Cost

The good thing about free email providers is, well, they're free! So, if you're an individual that uses your email for personal matters only, you should go for the free services that Gmail, Yahoo, Hotmail or AOL offer.
On the other hand, with paid email providers, you have two options. You can get a cheap email provider or a more expensive one. The choice depends on your needs and the expectations you have for an email hosting service. However, bear in mind that expensive doesn't always mean quality. There are a lot of affordable providers that offer amazing features.
5. Compatibility

The email provider that you're going to choose should be compatible with the other businesses that you're about to collaborate with. So, if you're on Gmail and you invite someone that isn't on Gmail, they won't get a proper invitation, but will most likely get a weird formatted email. This is why you should choose an email hosting provider that is compatible no matter the email hosting provider the other person has.
You may also like: The Importance of a Good Domain Name for Your Startup and SEO.
Conclusion

After choosing a domain name and a hosting provider, the third most important decision you need to make is whether to use a free or paid email service. Free email is mostly used by individuals, while bigger companies go for paid email. However, you can make your choice according to the needs of your business.
Both free and paid email providers have some perks and drawbacks. While free email providers offer their service without any charges, paid email providers to offer some special features. In the end, it's all about your brand name. If you want to make a good impression and be considered professional, paid email is the obvious choice.
Now that you know all about free and paid email hosting services, what are you going to go for? What exactly do you need and expect from an email hosting provider? Answer these questions and you'll hopefully get to the right answer.