This is an article containing the monthly article digest of the month "November 2015" at RS Web Solutions (@rswebsols). You can easily find all our published articles of November 2015 in a ascending order by date. This is a monthly archive page to help our readers to give an easy-to-find list of monthly articles. Along with the article title, you can also able to read a short excerpt of each article. If you find an interesting article that catches your attention, you can, of course, click on the "continue reading" link to read the entire article. Happy reading!
Published on: November 3, 2015 | Listed under: SEO & Marketing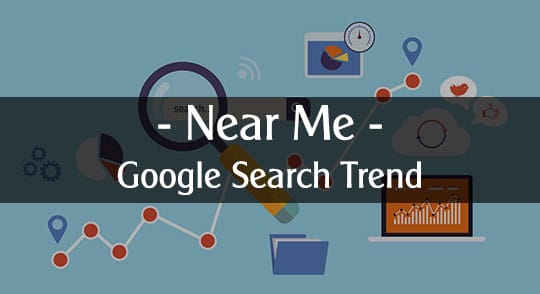 Google Says 'Near Me' Searches Have doubled This Year. Google is stating that the search queries 'nearby' or 'near me' has doubled within the past year. Therefore, businesses that have already designed and implemented an effective mobile site can take advantage of this great traffic and excellent sales opportunities. It is also important to note that the 'near me' search query is broken down into more than one category. One of which includes a section that reports traffic that comes from mobile devices instead of desktop computers. So, more importantly, the 'near me' searches that google analytics have found can ...
Continue Reading...Near Me – Now a Rising Google Search Trend
Published on: November 6, 2015 | Listed under: Apps & Software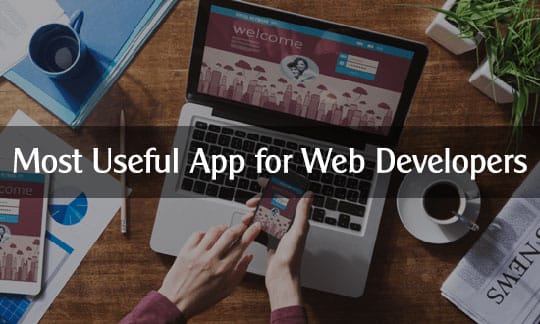 There are a number of apps available online that are preferred by developers for better support and linking. Different web developers consider different mobile apps as the most useful in accordance with their needs and requirements. However, the top five most useful mobile apps for developers with a general perspective are illustrated below: 1. Prismatic: This app offers social content which a reader can personalize on his own. He can do so simply by choosing the topics and subjects of his news screen. The app use refines algorithms that helps in the screen lining of the desire content from web and ...
Continue Reading...Top 5 Most Useful App for Web Developer
Published on: November 9, 2015 | Listed under: Smartphone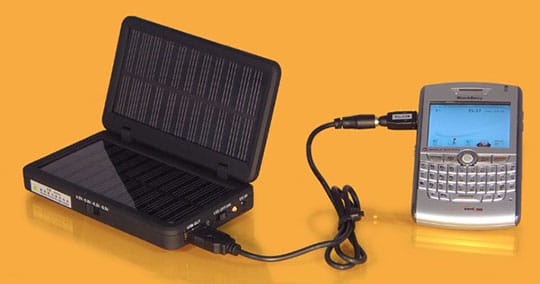 How great would it be to charge your phone from a camping site, or whilst at the beach? In recent years, portable solar panel phone chargers have been popping up, allowing you to charge your device anywhere the sun shines! Below we highlight the pros and cons of some of the best solar panel phone chargers available in 2015. 1. RAVPower 15W Solar Charger – $50 The RAVPower 15W is a great choice for anyone who likes being outside, and away from a power point. Charge whilst hiking or camping with the handy clips, which allow you to easily attach ...
Continue Reading...6 Best Portable Solar Panel Phone Chargers
Published on: November 10, 2015 | Listed under: Web Design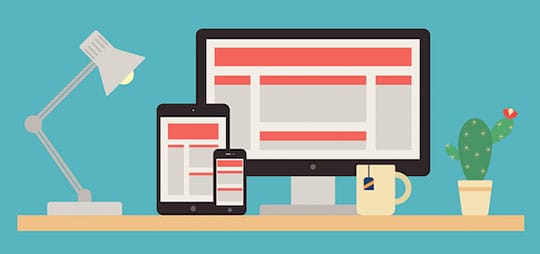 The world of enterprise mobility has hit the stage forcing businesses make rapid changes in their business processes. It is important to note in this regard that mobile website design is the key to any business entities to survive the competitive landscape. The need to provide better websites that can be perfectly aligned to applications is the need of the hour. Mobile website design pro tips: The need of the hour is to shed the conventional thinking that we have for desktops and apps and quickly understand that unless and until we move ahead to a responsive as well as ...
Continue Reading...Tips for Effective Mobile Web Designing for Businesses
Published on: November 15, 2015 | Listed under: SEO & Marketing
Link building expert Eric Ward explains why manual link building will stand the test of time, although there are many claims it will soon become obsolete. In spite of some popular opinions, SEO through link building will never get old. In such spheres as plumbing, locksmith, law and real estate services, the competition is very high. So in case that you start a small business, such as plumbing or a locksmith company, it will take time until your name gets spread far and wide and satisfied clients start to leave you positive feedback comments and mention links to your website. ...
Continue Reading...Why Manual Link Building Will Never Get Old?
Published on: November 15, 2015 | Listed under: SEO & Marketing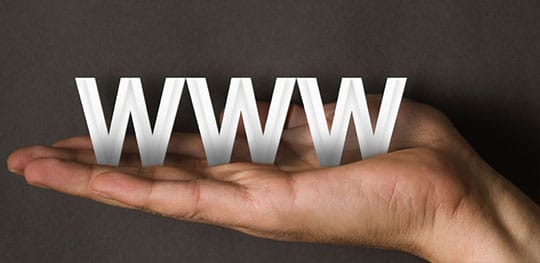 The domain name is the URL address associated with the name of your website. For example, "From You Flowers" is the name of a website, and "www.fromyouflowers.com" is its domain name. If someone wants to visit your website, they will type this address in the web address bar, and that's why it is very important to select a simple and short name for your domain. This makes it easier for interested visitors to find you. If you want to launch your own website, the most important part is set up a unique URL or address that can distinguish your website ...
Continue Reading...Things to Consider When Choosing a Domain Name
Published on: November 17, 2015 | Listed under: Product Reviews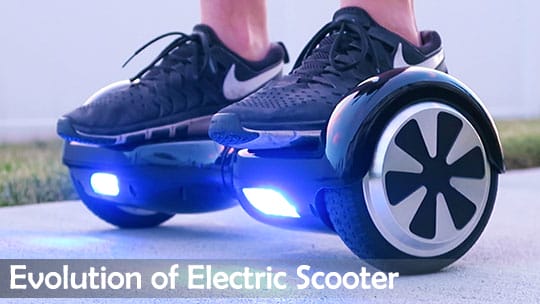 Now a days, Electric scooter is becoming very popular. But many of us still not know clearly about the concepts and functionality of an electric scooter and also about its various types. The first thing which comes into our mind is that, it is a scooter which might be running through electricity. But, it also has lots of other importance and utility in today's world. Let's comes into detailed features and its originality. Basically while searching in Google; it comes into forefront that the concept of electric scooter first comes into limelight in the year 1895. But it not got ...
Continue Reading...Evolution of Electric Scooter
Published on: November 18, 2015 | Listed under: HTML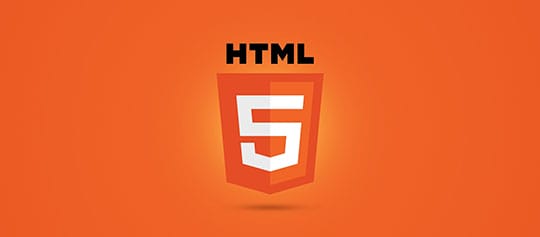 Though it is a song but it aptly applies to what we are going to discuss here. Despite of all cognitive studies which put forth the fact that images do have an indelible imprint on human brain we know that words have their own sacred position when it comes to delivering a message. Well this is why they were invented in the first place. Words or Typography has the potential to affect the mood of the user and can impact your ability to solve problems. Cognitive Impact: Rosalind Picard from MIT and Kevin Larson from Microsoft carried on an experiment ...
Continue Reading...Do Not Botch With Typography – Choose the Best HTML5 Framework
Published on: November 18, 2015 | Listed under: SEO & Marketing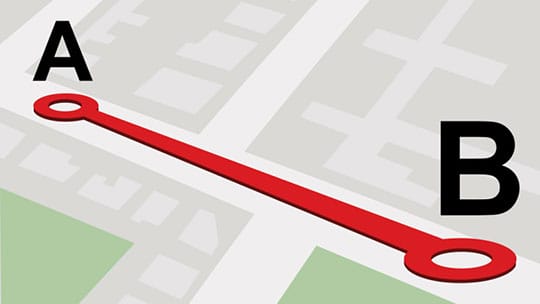 Relocating an office can be a daunting task, as well as one that harms a business. However, there are quite a few ways to make this transition easier. First, businesses should be sure to update their website. Normally, there are several places on a website where the location is listed, and all of these need to be updated with the new address. There may be a separate page dedicated to the location, such as a "contact us" or "about us" page, containing all the information needed in order to get in contact with the business. Website headers and footers should ...
Continue Reading...Moving an Office to a New Location without Dropping Ranks
Published on: November 19, 2015 | Listed under: Internet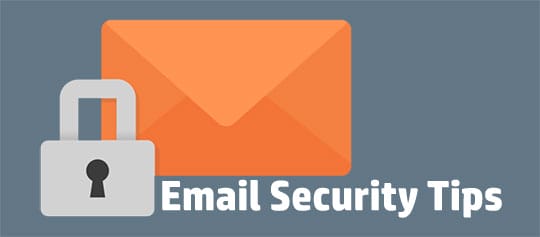 Email may be your primary method for communication throughout your businesses. So Email security should not be a topic that's taken too lightly. IT professionals know the damage of what hackers and malware can cause, but everyday users are often unaware of the security threats the internet holds within. To defend yourself from this kind of breaches, it's important that you know and understand what steps are required to secure your email accounts. Here are 10 tips you can follow: 1. Create Unique Passwords: Create unique passwords and not just obvious ones- "abcdef…" or "12345". Mix your password using both ...
Continue Reading...Top 9 Email Security Tips You Should Know
Published on: November 19, 2015 | Listed under: Apps & Software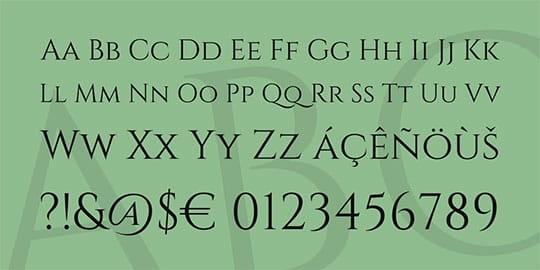 You see it on posters. You see it on banners. You see it on magazines and book covers. It's practically everywhere. Text is the simplest and most commonly used tool to deliver content. But plain text could easily get boring. So how do you make a simple text extraordinary? Use an awesome font. In a world of text and people with short attention span, the power of a unique font can make a huge difference. For graphic artists and web designers, choosing a standout font is all too important. Indeed, the kind of font you use can have such an ...
Continue Reading...11 Awesome Photoshop Fonts You Need to Try Out (FREE!)
Published on: November 19, 2015 | Listed under: ECommerce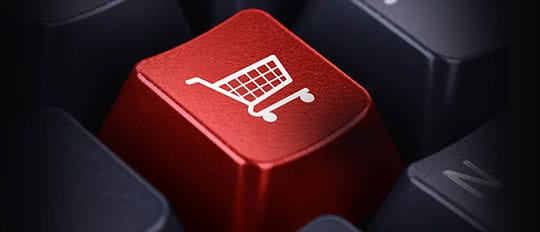 With so much choice in front of today's online shoppers, the experience they have when they visit your eCommerce website plays a large part in their purchasing decisions. Get it wrong and you can kiss goodbye to a lot of good business. It's for this reason that savvy eCommerce website owners are always ready to invest a little money in the elements that can make or break the user-experience. Here are four such elements which are more than worthy of investment. 1. Reliable eCommerce Site Hosting: Online shoppers are active 24/7, so if your website is down for even a ...
Continue Reading...5 Things Every eCommerce Business Should Invest In
Published on: November 20, 2015 | Listed under: Internet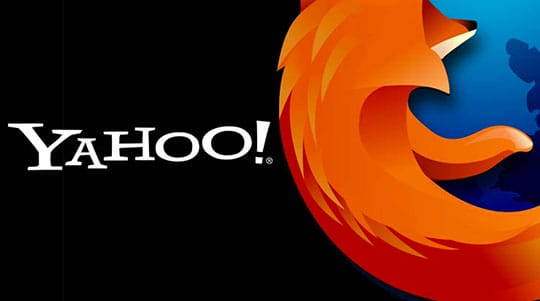 Exclusively for Firefox browser users, Yahoo has changed the way that search results are displayed to users on a desktop. Rather than having links and written information being the most prominent results, the change focuses on making images and videos more visible, and these changes are already evident on the results pages for entertainment and celebrity searches. With the main focus being put on the images and videos for the search results, these appear in a carousel style across the top of the results page. Under the pictures are the links most related to the search, and on the right ...
Continue Reading...Updated Search Experience on Firefox for Yahoo
Published on: November 20, 2015 | Listed under: Joomla Templates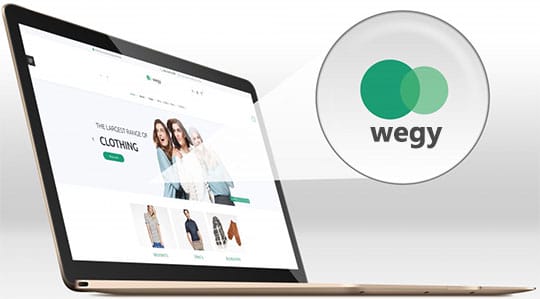 No doubt, today you can find a lot of ready-made Joomla templates of decent quality and suitable for different website types and business niches. There are many reputed template marketplace like TemplateMonster or , RocketTheme or others where you can search for your desired template. Unfortunately, many of them are limited solely to a standard pack of features, which forces users to do things themselves or resort to the third-party help. And it seems unfair to pay for a ready-made design and get a half-ready one instead, doesn't it? So, in this post we'd like to focus your attention on ...
Continue Reading...Get More with Wegy – A Regularly Updatable Multipurpose Joomla Template
Published on: November 24, 2015 | Listed under: SEO & Marketing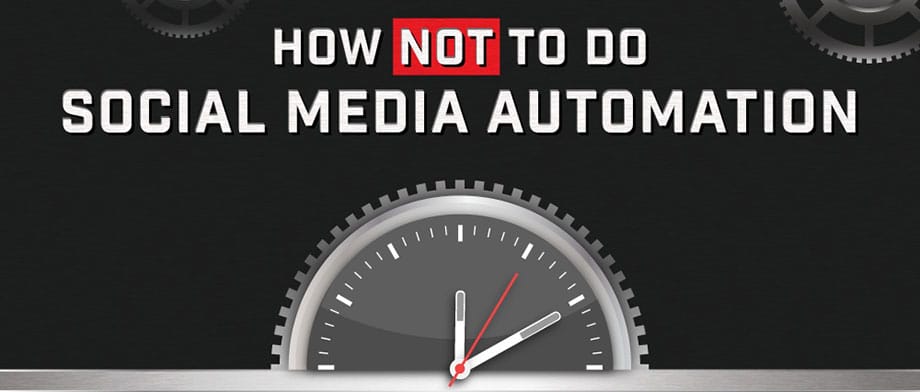 Automation on Social media is necessary to help increase the reach of your content with less effort. The automation tools have aided in utilizing resources adequately by saving time and catering to a varied time-zone based audience as well. However, with the ease of use, there also comes a boring timeline which misses the ultimate purpose of social networking, i.e., Engagement. Make sure that automation doesn't become the reason people distance from your social presence. Keeping the Human touch in Social Media Automation can be the crucial element in creating engagement with your relevant audience. Related: How to Build Effective ...
Continue Reading...How NOT to do Social Media Automation (Infographic)
Published on: November 24, 2015 | Listed under: SEO & Marketing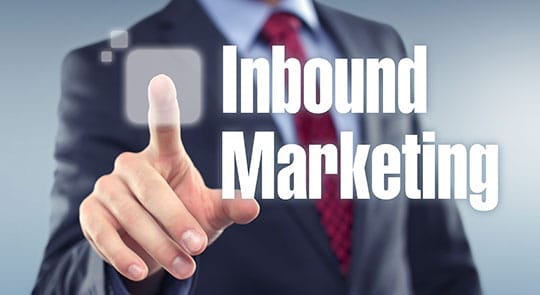 Like most forms of marketing have changed over the last decade, so to as the way in which we work with public relations. In a digital age everything that we do from a marketing perspective has to evolve and adapt into this new arena. For those professionals in the industry the time has now come to also adapt to new changes and one of those happens to be integrating inbound marketing tactics into their PR strategies. 1. Use Your PR materials to generate killer content: Marketing has many different channels to go down and you would be surprised at just ...
Continue Reading...Tips to Integrate Inbound Marketing Tactics in Your PR Strategies
Published on: November 26, 2015 | Listed under: SEO & Marketing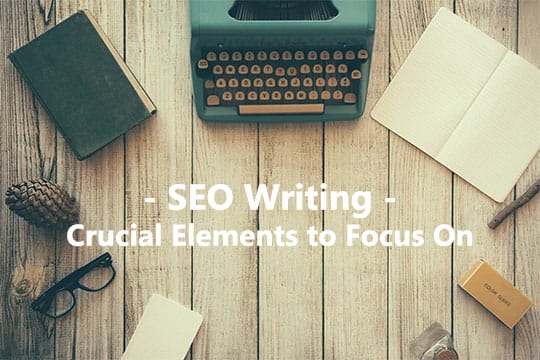 When it comes to your press release, blog post, web page, or anything else you plan to publish online, it is essential that you have focused SEO efforts. However, there are certain SEO elements that are essential, while others are not as important. Knowing what you should focus on is essential, and some tips to help you with your SEO are highlighted here. Remember, in some cases, hiring a professional SEO company may also be quite beneficial in your marketing efforts. The Title: No matter if you decide to optimize right away or down the road, you need to know ...
Continue Reading...SEO Writing – Crucial Elements to Focus On
Published on: November 26, 2015 | Listed under: Internet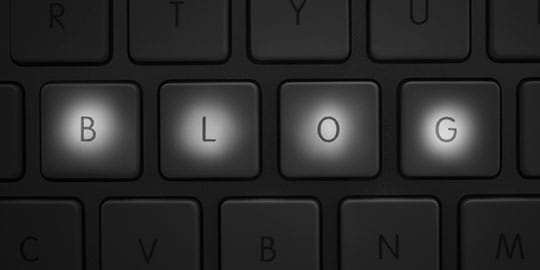 The whole world is now hanging out in the virtual space of the Internet. Creating a blog is the best way to bring your virtual business into reality. Blogs give you dedicated cyber space and allow you to provide information about your products and services to millions of people at a time. You can avoid the hassle and expense of printing, door-to-door, outdoor, or radio advertisement, blogging can be the most lucrative and cheapest option for you. You can design an eye-catching blog very easily using attractive blog templates. Here are some following tips about blogging. Creating a Blog: Blog ...
Continue Reading...How Blogs Help to Run Business More Successfully
Published on: November 27, 2015 | Listed under: Apps & Software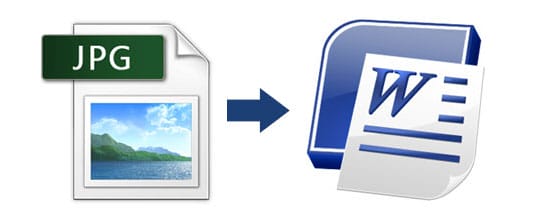 At times, you may land up in a situation when you have a text and you want to make a couple of changes in it. At such junctures, would you redo the entire thing and start creating things on your own taking that much of time and efforts you gave early? Well, not really, you have a way out for this wherein you scan a document and then make it editable using free software. At least you are free from typing all the text all once again, or waiting for the magic to happen in this regard. The magic comes ...
Continue Reading...Scan a Document and Make it Editable Using Free Software
Published on: November 30, 2015 | Listed under: Templates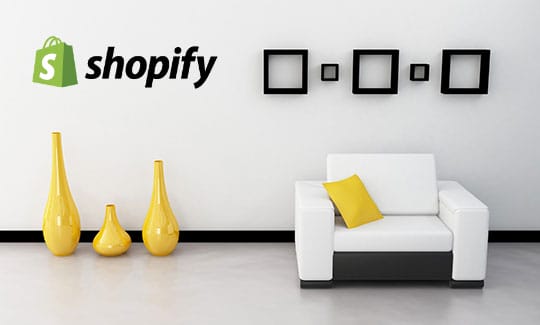 Are you building a website using Shopify for your Interior or Furniture eCommerce Store? Are you searching for a great interior or furniture related theme for Shopify? If your answer is 'YES', you are in the right place. Here we are listing some beautiful and most elegant home decor and furnishing related Shopify Themes that surely fulfill your needs. Let's see them below: Feel free to use the comment form below to share your thoughts, idea, review and/or experience to our community. We will be glad to publish your comments. You are also welcome to share this article in your social profiles like ...
Continue Reading...15+ Best Shopify Themes for Interior & Furniture eCommerce Store
Published on: November 30, 2015 | Listed under: SEO & Marketing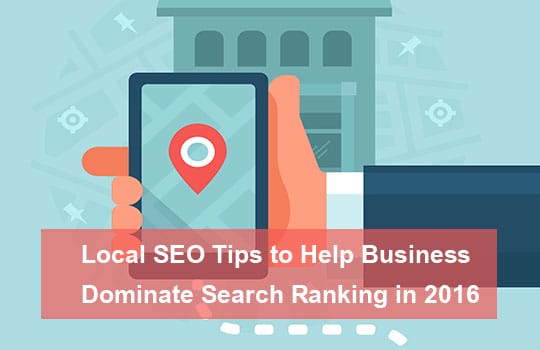 Local Business plays a great role in ecommerce business. Most of the local business will focus only on a particular region. In order to get your business targeted in particular area, you must use few local SEO tips to be ranked in the first page of Search Engine results. The statistics shows that about 73% of Google Search comes only for local business. By using the local SEO tips, you can easily rank your business and get the targeted audience. Optimizing your website locally is quite a hard task. The ways of Local SEO are different from that of traditional ...
Continue Reading...7 Local SEO Tips to Help Business Dominate Search Ranking in 2016
Published on: November 30, 2015 | Listed under: Apps & Software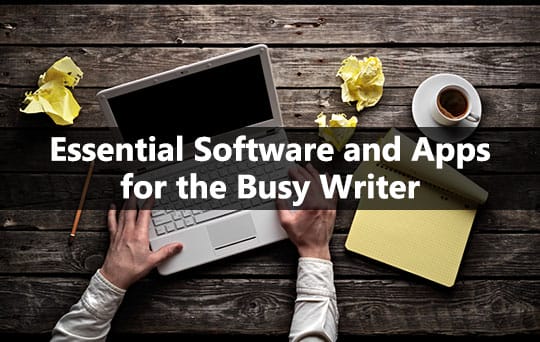 A lot of people think that all you need in order to write is a word processor, and that's it! Although this is definitely very useful software, especially for writers, there are still plenty of things to consider. For one, it's important to use the right tools to get the job done. Likewise, there's plenty to think about aside from writing itself. Without further ado, we've collected some of the best tools that can help not only the professional writers, but even the aspiring ones as well. Julian Wright, Senior Writer at Cool Essay helped us compile this essential list ...
Continue Reading...7 Essential Software and Apps for the Busy Writer
Disclosure: Some of our articles may contain affiliate links; this means each time you make a purchase, we get a small commission. However, the input we produce is reliable; we always handpick and review all information before publishing it on our website. We can ensure you will always get genuine as well as valuable knowledge and resources.