There is a little difference between an obstacle and an opportunity, those who understand the difference can turn both to their advantage. It's an all-to-familiar for a business, especially a startup. Every startup founder knows from the start that there will be obstacles, both anticipated and unanticipated. Sadly, many may not even know how to respond.
According to startup stats, on average, there are over 50 million new startups launching every year—but barely half of them survive the challenges that have changed the very nature of today's business world.
Advertisement
This is where technology comes in. Yes, startups struggle. And there are no exceptions. But there is a myriad of tools and apps that can be used to overcome the challenges that we face today. All businesses, in general as well as startups, have to do is find the tools that will enable them to be more efficient and match their specified budget and skillsets.
In this particular post, we are going to talk about some of the smartest tools that really fit well with the world of startups. These are basically the kind of tools that startups could use to anticipate, overcome problems and attain the degree of success that they have hoped for.
1. ProofHub for Project Management

ProofHub is an all-in-one project planning software designed to help teams easily plan, collaborate, organize and deliver projects of all sizes. With ProofHub tool, startup owners and project managers can have ultimate control over how work is being done. And for the teams, ProofHub makes meeting deadlines and being productive super easy.
"ProofHub has unified all our communications, brought our internal teams together and made everyone accountable for their time in order to work smarter." – Matt Cooper.
Advertisement
Features:
ProofHub offers all the tools a team or a startup organization needs, under one roof.
This tool makes on-time project delivery and on-point team accountability easy with features like Gantt Chart, Kanban boards, Chat/discussions, timesheets, custom reports, and more.
ProofHub lets you customize the whole project management experience with features like white-labeling, custom roles, multilingual support, IP-restriction, etc.
Pricing:
ProofHub comes with an initial 30-day free trial. Plus, it offers two simple pricing plans (no contracts, no per-user fee), including Essential plan available for $45 per month (billed annually for unlimited users and Ultimate Control plan available for $89 per month (billed annually) for unlimited projects and unlimited users.
Recommended for you: 20 Free Keyword Research Tools You Should Use for Content Marketing.
2. Woopra for Analytics and Lead Generation

Woopra is a real-time customer analytics solution that helps organizations to boost leads and sales by optimizing the customer life-cycle. With the tool Woopra, startups can connect with customers like never before. They can make smarter, data-driven decisions about their customer journey.
"The biggest problem was that we didn't know what our customers were doing. Woopra made information immediately available for us to find answers to specific questions, map out the customer journey and acts as the baseline for our customer data." – Scott Smith, VP Sales, CloudApp.
Advertisement
Features:
Woopra allows your sales team to optimize every touchpoint in the customer experience.
The tool supports real-time individual-level analysis.
Woopra helps to trigger personalized interactions with built-in automation.
Pricing:
Woopra offers a Core plan that starts at $0 per month (it's a perfect plan to get started). Additionally, Woopra offers a Pro plan that starts at $999 per month and an Enterprise plan that can be customized as per your needs.
3. UberConference for Conference Calls

UberConference by Dialpad is a modern cloud communications platform that lets you have better meetings and conversations via voice, video, and messaging. With the UberConference tool, startups can reap the benefit of AI-powered video/voice conferencing. Furthermore, they can integrate seamlessly with the apps they use every day and stay productive.
"We're excited to work with innovative companies like UberConference to drive businesses' productivity and make the conference calling experience more collaborative." – Chris Yeh, VP of Box.
Advertisement
Features:
UberConference has a rich interface that allows you to have better meetings anywhere, anytime.
UberConference makes HD video/audio conferencing ridiculously easy.
In UberConference, you have the ability to share your screen, application, or a specific tab with other participants.
Pricing:
UberConference is available for $0 per user per month (for up to 10 participants). Additionally, it offers a business plan that starts at $15 per user per month (for up to 100 participants).
4. MailChimp for Email Marketing

MailChimp is an all-in-one marketing platform that specifically focuses on getting the word out with email, social ads, landing pages, and effective CRM. With the MailChimp tool, startups can create branded emails with their easy-to-use email builder and engage better with their audience.
"The main benefit is that we can make our emails look a lot better than the technical expertise that we have." – Nick Sapia, the chief digital officer of Alps & Meters.
Advertisement
Features:
MailChimp offers pre‑designed templates and drag‑and‑drop editor that makes creating branded emails a breeze.
MailChimp content studio lets you store and manage all images and files of your campaign in one place.
This tool offers real-time analytics to give you a better idea of how your campaign is working.
Pricing:
MailChimp lets you get started for $0. Furthermore, it offers a range of flexible pricing plans, including a Standard plan that starts at $14.99 per month and an Essential plan that starts at $9.99 per month.
You may like: 7 Tools to Ease the Logo Design Process for your Business.
5. Moz for Search Engine Optimization

Moz is a SaaS-based SEO and marketing analytics software. Startups can use this tool to get key SEO insights, improve search engine ranking, convert more traffic, and drive measurable results.
"Moz Pro gives us the data we need to justify our projects and strategies. It helps us track the ROI of our efforts and brings significant transparency to our industry." – Jason Nurmi, the Marketing Manager of Zillow.
Advertisement
Features:
Moz helps to understand customer search intent and find traffic-driving keywords and search phrases.
The rank tracking feature of Moz lets you track how you (and your competition) are ranking for keywords.
Moz site crawl allows you to dig deeper into your site's performance.
Moz link explorer lets you check the backlink profile and Domain Authority of any site.
Pricing:
Moz Pro comes with a 30-day free trial. For more pricing details, get a quote from the vendor.
6. Zoho CRM for Customer Relationship Management (CRM)

Zoho CRM is an award-winning CRM solution designed to help businesses grow your business faster and close more deals in less time. The software provides multichannel support that enables businesses to connect and communicate to target customers via phone, email, live chat, social media, and other channels. With Zoho CRM tool, a startup getting a 360-degree view of their business and boost their lead-to-deal conversation ratio.
"From using spreadsheets to Zoho CRM, we have managed to capture data in a more versatile way and has also minimized our sales cycle." – Sreeparna Roy, the Business Marketing & Strategy Manager.
Advertisement
Features:
Zoho CRM serves as a unified customer experience platform that helps businesses provide an exceptional experience to customers across every stage of their purchase cycle.
Visitor tracking and email analytics feature in Zoho CRM lets you know what customers are looking for and find potential opportunities to engage.
Zoho CRM helps to automate repetitive tasks, thereby allowing teams o pay more attention to their customers and leads.
Zoho CRM lets you customize your CRM interface as per your preference.
Pricing:
Zoho CRM comes with a 15-day free trial. Additionally, Zoho CRM offers 5 paid plans. The most popular plans are—Enterprise plan starting at $35/user/month and Ultimate Edition starting at $100/user/month. (billed annually).
7. Zendesk for Live Chat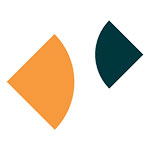 Zendesk is a customer support ticket system and support platform that makes engaging with customers easy and efficient. Startups can use the tool Zendesk chat, formerly known as Zopim, to reach out to customers and provide faster, efficient support via the web, mobile, and messaging. With Zendesk, your customers are 3X more likely to make a purchase and 5X more satisfied.
"Live chat lets agents handle multiple chats at once, so the wait time is reduced and customers have a better experience." – Jorge Vernetta, the Global Operations Manager of Foodpanda.
Features:
Zendesk chat and messaging allow you to reach out and talk to customers before they even ask a question.
The Zendesk suite offers all the startup tools that you need to have seamless customer conversations across phone, chat, email, social media, and any other channels.
Advertisement
Pricing:
Zendesk comes with an initial free trial. The Zendesk Suite is available for $89 per agent per month. And Zendesk Chat is available for $59 per agent per month (billed annually).
8. QuickBooks Online for Accounting and Invoicing

QuickBooks is a cloud accounting software designed to help professionals and small businesses manage their sales and keep track of their daily transactions. With the QuickBooks tool, a startup can keep all its accounting data organized in the cloud. You can track every sales and expense, create GST reports, and manage invoices without the need for creating excel or google sheets.
"QuickBooks is the perfect online accounting solution, in terms of features and cost, that every growing startup needs." – Sharat Khurana, the Hiring & Recruitment Solutions of Belong.Co.
Features:
QuickBooks isn't just for expert accountants and finance experts—anyone can use it.
QuickBooks lets you import transactions automatically with online banking.
This tool connects with your bank account and popular apps to provide a real-time view of cash flow.
QuickBooks allows you to create professional GST invoices, quotations, budgets, and purchase orders.
Features like invoice tracking and payment reminders help to manage accounting and finances anytime, anywhere.
Advertisement
Pricing:
QuickBooks comes with a 30-day free trial. Additionally, QuickBooks Subscription starts at $25 per month.
You may also like: 7 A/B Testing Tools of 2019-20 That Can Boost Your Digital Marketing Efforts.
The Bottom Line

So, there you go; this is the list of tools and apps that every startup should consider using in 2020 (and beyond) to get successful.
What do you think? What else do you think contributes to the success of a startup? Also, if you think we have missed some tools that would have helped to make a startup successful, tell us about it in the comments below. We'd love to hear your thoughts and suggestions!




This article is written by Vartika Kashyap. Vatika is the Marketing Manager at ProofHub and has been one of the LinkedIn Top Voices in 2018. Her articles are inspired by office situations and work-related events. She likes to write about productivity, team building, work culture, leadership, entrepreneurship among others and contributing to a better workplace is what makes her click.
Advertisement
Disclosure: Some of our articles may contain affiliate links; this means each time you make a purchase, we get a small commission. However, the input we produce is reliable; we always handpick and review all information before publishing it on our website. We can ensure you will always get genuine as well as valuable knowledge and resources.