Mobile security is a topic that never goes out of the news. Every now and then we hear news about mobile security and its vulnerabilities. People use mobile devices and have become so much dependent on them that it is hard for them to imagine their lives without not having one. They need to keep their mobile devices safe and secure because they've stored private data in the form of pictures, videos, text messages, etc. on their mobile devices. Imagine losing your phone or an online hacker sneaking into your phone, getting hands on your private information.
The fact that our phones contain so much valuable information, we cannot risk keeping them unprotected at all times. Mobile phones have become an integral part of our daily lives. We not only save but expose more of our personal and private information on these electronic devices. Therefore, it goes without saying that keeping our mobile phones adequately safe and protected is really essential these days.
However, apart from the security of our cell phone, another major concern is the speed of the phone. When we adopt certain technical measures to keep our mobile phones protected, we usually encounter problems with the mobile speed. We do not want our phones to become slow in the quest of making them completely secure from malware or other threats. In this post, we will discuss a few tips to increase your mobile security without slowing it down.
Use a VPN Service

Using a VPN service is an excellent way to increase the security of your mobile phone without affecting the phone's speed. When your cell phone is connected to the internet through a VPN server; all the internet that passes through the secure tunnel becomes encrypted and cannot be monitored or tracked by anyone; not even your ISP. This way your private information stays protected from online hackers and snoopers.
A VPN service is quite helpful especially when you are connecting your mobile device to public Wi-Fi connections. These types of connection mostly available at the airports, cafes, hotels, and tube stations. Since public Wi-Fi networks are not secured, they can put your personal information at a huge risk. VPN apps such as FalcoVPN can help safeguard all your private information, so you don't have to worry while getting your device connected to a public network connection. These VPN apps run seamlessly in the background without slowing down the phone's speed.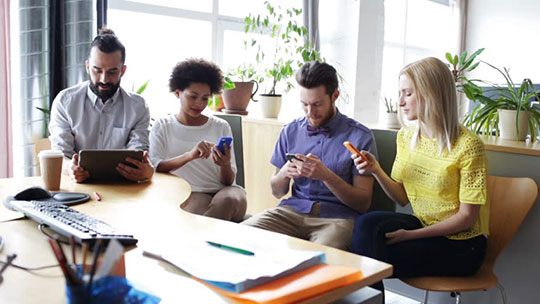 Protect Your Screen with Password

This is one of the easiest and effortless ways to protect your mobile device. Most of the people don't even consider protecting their phone with a password which is entirely wrong. Setting a password on your phone is quite imperative because it helps in protecting your valuable information from being stolen; especially if you ever lose it, it gets stolen, or you leave the phone unattended. You can either use a pattern lock to keep your phone secure or use a PIN number code that is actually hard to crack for someone.
Keep your SIM Card Locked

We would always recommend you to lock your SIM card just in case some misfortune takes place. All you need to do is set up a SIM card lock in the form of a PIN number code. Whenever your phone is turned on, the PIN would need to be entered.
Install Anti-VirusApps

An anti-virus app helps in protecting the security of your mobile device. In fact, they assist in detecting threats and risks present in a cell phone after thoroughly scanning it. Most of the people think that having such apps on the device may make it slower. However, that's not true. These apps are not designed to slow down your phone. They include features that help in boosting the speed of the device. They seamlessly run in the background on a pre-defined schedule so the users can rest assured that their mobile devices are continuously protected from any virus or malware. Avira and 360 Security are some of the examples of good anti-virus apps that you should consider installing on your mobile device.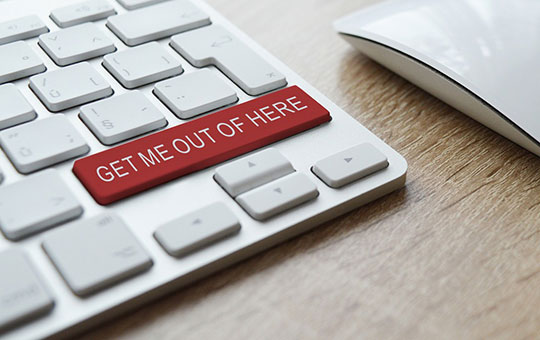 Download Mobile Security Apps

Similarly, a security app also allows users to control and monitor their mobiles devices remotely while keeping them safe and secure. Apps such as Avast! Anti-theft and Cerberus are cell phone security apps that allow you to track the exact location of your device through GPS tracking in case you've lost it or someone has stolen it. Moreover, with these apps, you can also remotely lock your phone in case you have misplaced it. Once you've locked your phone, you can also remotely remove the private data from it when you're sure that your device has fallen into the wrong hands. Like anti-virus apps, these apps won't slow down your phone at all but will keep them protected.