The success of any brand doesn't only depend on quality products or service but a lot of factors. Logo design is one of those factors. It gives a brand a unique visual personality.
From Target's Bullseye to Nike's Swoosh, you will find many logos becoming as sensational as the businesses they symbolize. More than 80% of marketers cite visuals being stronger than standalone content. There are more reasons than one why you should use a visual for banding.
Visuals help brands irrespective of their size to communicate with their prospects. They help people identify a brand from its competitor.
You could hire an agency or freelancer to design a logo for you. However, doing so is often costly. If you want to create a logo for your brand, you can use many tools available today. These tools offer an affordable option for visual branding.
We have created a list of tools for you to ease the whole logo design process. Let's take a look at these tools one by one.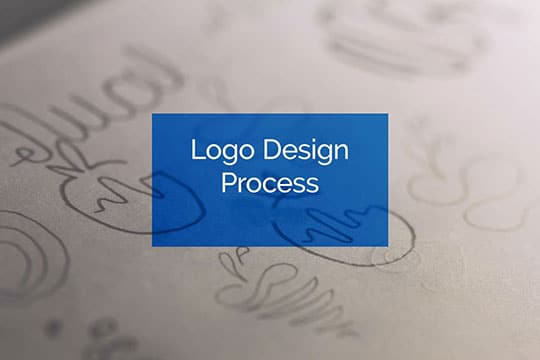 1. Logo Maker — by Designhill

If you want to design your logo quickly, the logo maker by Designhill could be the tool you need. You don't need to attain a degree or diploma in graphic design to create the visual identity of your brand. It helps both a layperson and an experienced designer to generate a logo in minutes.
Powered by Artificial Intelligence (wiki), it has a vast library of logo templates to choose from.  Once you select a template, you can customize the text and add symbols plus a background for a sophisticated look.
The templates that the logo maker shows are modern and free to pick. Even, it gives you an option to choose colors based on your brand's message. The simple interface makes it easier for everyone to work with it.
There are no complexities but smoothness in handling this tool. Once a logo has been created, you need to pay a nominal amount for ownership.
Designhill also has a t-shirt maker tool that you can use to design your t-shirt for business purposes.
Recommended for you: How AI is Changing & Making Impact in the Field of Design Industry?
2. Adobe Illustrator — best of all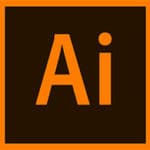 In designing fraternity, Adobe's products are unmatched. If you are looking for the best logo design tool, Adobe Illustrator is the answer. It comes packed with various features that help you not only to create beautiful logos but drawings, icons, and a lot more. The vector-based graphics editor also makes sure all your logos scale correctly to your requirements.
Add effects, edit particular characters, manage styles, and do a lot more with Adobe Illustrator. Don't worry if you want to quickly make or modify any graphics without adjusting particular anchor points. Its ultimate feature — Puppet Warp lets you do the same without any fuss.
The tool also lets you create many artboards and pick many of them for modifications simultaneously.
3. Stencil — create state-of-the-art graphics

No worries if you don't have Picasso's artistic skill. Stencil allows you to create cool graphics without having an experience.
The tool helps you design colorful but detailed graphics in minutes. The whole logo design process gets streamlined with over 1,110,000 background images, 100,000 quotes, 300,000 icons, more than 610 templates, and 21,000 web fonts from Google.
However, it comes with a paid subscription. It's reasonably priced though. You don't have to pay for its "hobbyist" plan. With this plan, you can create up to 10 images per month. That's a great way to design your own t-shirt if you want to start a t-shirt printing business.
4. Logaster — a few steps to create a logo
Logaster is an online logo maker that helps you make a professional logo in four steps. The tool is beneficial for both entrepreneurs and designers. The website provides you with an automatic experience. Once you start with the tool, it presents several logo options to choose from. You can find any logo that you think would match your needs from the options.
Once you have created a logo, you can make it favorite using a heart icon or save it for future reference. You can get the low-resolution logos for free. But for high-resolution ones, you need to pay a nominal charge.
5. DesignMantic — reasonably easy to use

As compared to its counterparts, this tool is a bit unique. What you need to do is to enter your business name, and it creates logos for you. DesignMantic does these all without having a thorough knowledge of your business; so, at times, it may be off-putting. However, its vast library of logo design helps you choose a relevant logo for your business.
The best thing is that the tool by keeping any prior designing skills aside lets you design with ease. With easy customization and edit, the logo design process is quite simple. You can get a logo of your choice in minutes.
6. Tailor Brands — make use of analyze

The best feature of Tailor Brands is that it comes with an analyzer which helps determine what visual style would be suitable for your logo. Those who don't have an artistic bend of mind, this tool is ideal for creating a visual identity.
The process for creating a logo is however detailed. You will be notified by the tool if it finds the text in your brandmark too long. Whatever the situation, the tool also provides you with A/B testing (wiki) to find out which style would fit your typeface needs and so on. Once this step is finished, you can pick from many icons that have been referenced from the Noun Project.
All in all, the logo design process is easy to follow even for a newbie designer.
7. Logogenie — different logo file formats

If you are looking for logos with different file formats, Logogenie is the perfect tool. Not only you can create your logo design in formats like JPG or PDF, but also other formats like EPS and PNG. Just like other logo maker tools, Logogenie also asks you to provide some basic details of your company before presenting possible designs.
Once you pick the ideal design, you can customize its icons, texts, and colors to give it a personalized look. The tool is also impressive as it comes with a grid format. It helps you to create a more precise logo for your brand.
You may also like: Essential Tips in 2019 for Improving Your Web Design.
The Bottom Line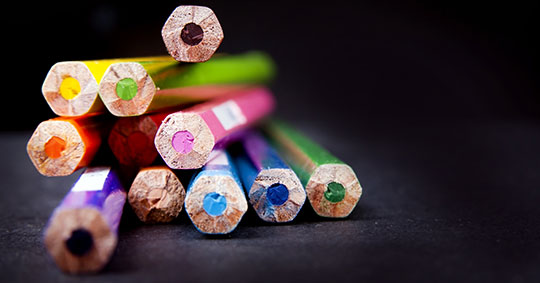 It doesn't matter which online logo maker tool you choose for your needs. What matters is that you keep your business goals and values in mind. Once you have chosen the right tool, it's time to give your brand a personality.
Let us know if you have any other logo design tools in mind.
This article is written by Heena Ray. She is a freelance graphic designer. Heena also an aspiring blogger. She uses Designhill to connect with prospective clients. An expert on various tools like Adobe Photoshop, Illustrator and Coral Draw, she has successfully designed several application interfaces, Android apps, logo designs, business card designs, letterhead designs, envelop designs, flyer designs, brochure designs, web banners, etc. She writes about her experience in her posts on Designhill Blog.
Disclosure: Some of our articles may contain affiliate links; this means each time you make a purchase, we get a small commission. However, the input we produce is reliable; we always handpick and review all information before publishing it on our website. We can ensure you will always get genuine as well as valuable knowledge and resources.