Article Note: This article "What You Should Do When Your Laptop Gets Wet?" was first published on 29th January 2016. We last updated this article on 4th January 2023 with fresh information.
A laptop, just like any other computer or smartphone, can be detrimental for most businessmen or entrepreneurs. This can contain important data and files especially if you're an eCommerce business owner. Even if you are not an eCommerce business owner, you must be surely doing a lot of your work on your laptop. Inventions like laptops have made life and business easier! Imagining a single day without access to a laptop is no less than a nightmare.
Yet, you do come across such situations, right from dropping your laptop and screen damage to spilling water or other liquid. Well, the risk is even higher when you are clumsy and more prone to spilling and dropping things. Unfortunately, accidents happen and spillage occurs and sometimes it's your laptop that takes the unfortunate plunge but fears not!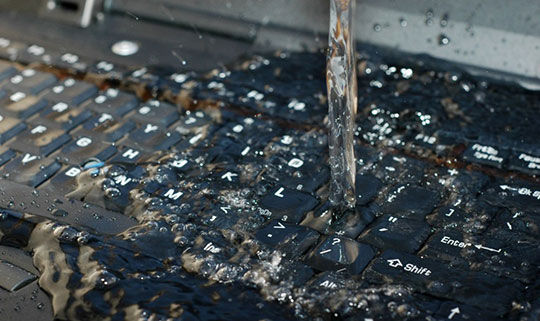 No matter how careful you are or how organized your workspace is, the truth is that accidents happen at the most unexpected times. The most important thing is that you do not lose your cool or panic as it won't allow you to think clearly. It is critical to take quick action when you have spilled water or any liquid over the laptop. Be calm so that you do not further enhance the damage to your wet laptop. Depending upon the amount and type of fluid that fell, maybe you able to dry your laptop out and restart your work without suffering too much harm and interruption.
A laptop is your constant companion. It is considered one of the best inventions of technology, as it allows you to literally carry your office with you. It has also helped in developing an efficient way of working. Here are immediate steps you can take when your trusty laptop gets wet and has taken some liquid damage.
Recommended for you: How to Upgrade your Laptop for Quick Performance?
1. Shut Down the Wet Laptop and Unplug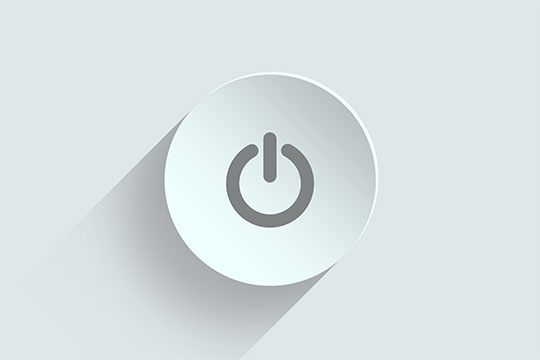 Keep calm and act fast! As soon as your laptop gets wet, turn it off immediately. This step is crucial because as water seeps in, it may destroy circuitry if your laptop is still receiving electricity. Don't forget to unplug anything and everything that is connected to your laptop. This includes the charging cords, USB drives, mouse, etc. Also, remove the battery present connected to the underside of the laptop.
To shut down your laptop, just hold the power button for a few seconds. Make sure you have removed the battery and unplugged the charging cable. Do not try to save your files or properly shut down the system.
Try to take your laptop apart as much as you can. You can start by detaching the batteries and memory cards. To start with removing all components of the laptop that are easily detachable. Make sure you unplug your mouse and remove any cables, plug-and-play drives, and DVDs. The objective is to leave your laptop bare.
Now open up the laptop and place it on a flat surface. The Keyboard and screen should face down looking like a pitched roof.
Extra tip:
Depending on how much liquid was spilled, there might be a need for laptop surgery. This involves taking a screwdriver, opening your laptop's internal components and taking out the parts piece by piece, and carefully examining and drying each component. Only do this when you are comfortable and confident in what you're about to do. If not, go to the closest electronics technician or repair shop and have them do it for you.
2. Drain, Dry, and Reassemble the Wet Laptop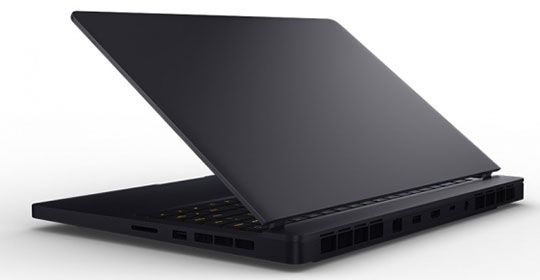 Use a paper towel to blot and wipe away all excess liquid. Next, flip your laptop down in an upside-down V shape so that the liquid that spilled internally will seep out and move away from the sensitive components of your laptop. Let it sit like that and dry out as long as it can, preferably 24 hrs or until you're confident that all signs of the liquid have been drained and dried. Make sure to keep your laptop turned off at this time! Never attempt to turn it on as it may cause further damage to the wet laptop.
If you've detached batteries and other components, check on them as well and make sure they are completely dry. Tighten all loose screws if you attempted to open your laptop's internal components.
Once you have drained the liquid on the outer surface, next dry the inner parts by placing the laptop in a sunny, dry place.  Remember not to use or blow a drying machine like the hairdryer over the keyboard section. If you spilled water on the laptop, you wouldn't have to worry about the stains. But, if the spilled liquid was an aerated drink, there may be chances of corrosion to the inner parts.
If you have spilled a sugary liquid, such as coffee (with added sugar), juice, or soda on the laptop, a sticky-type residue will remain once it gets dried. It may cause the keyboard keys to stick and be difficult to operate. The stick keyboard can be cleaned, but if the sugary liquid settles inside the laptop, it may cause the internal parts to overheat and burn.
Extra tip:
By all means, never ever use a hairdryer or direct heat to dry any kind of gadget that has taken some liquid damage. This can cause static problems and would even be a bigger headache to fix.
3. Turn On the Laptop and Watch for Issues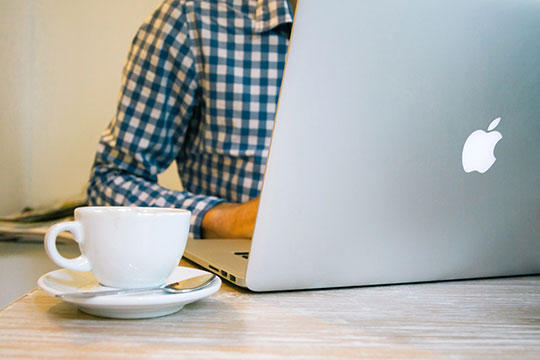 Finally, cross your fingers, say a little prayer, and turn it on. If your laptop powers on then that's great news! Although, watch out for issues. Try to use all your laptop's functionalities like its Bluetooth connection, CD-ROM and USB drive, or even its keyboard. In some cases, even though the laptop turns on, the keyboard shows signs of wet damage. This could happen if you've spilled sugary liquids. To solve this, you may take your laptop to a service center for a keyboard replacement. Alternatively, you may also purchase a keyboard online and do the installation yourself.
4. Get the Laptop Inspected by a Professional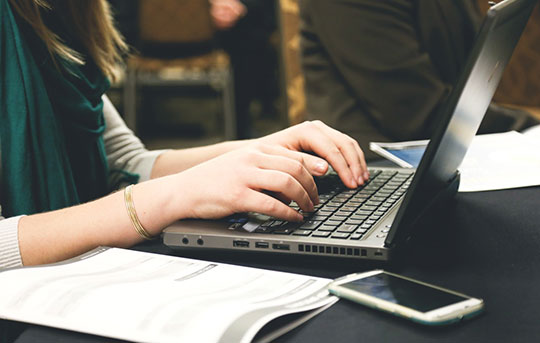 You will have to get the laptop inspected by a professional if it does not power up. The liquid may have triggered the damage even before you start taking action to save the laptop. Even if your laptop powers up, there are chances that it shows odd signs like unusual sounds, a problem with the keyboard, a distorted display, and more. If the laptop is displaying some error code, note it down and give it to the technician when you take the laptop for inspection. Even if the laptop seems to be working well, it is always advisable to get it inspected by a professional. Laptop technicians have the necessary tools and software to access internal damages due to wet. Ask the technician to clean the laptop from the inside to ensure that there no moisture is left in the parts.
You may also like: 20 Essential Must-Have Software For Your Computer or Laptop.
Final Words

Remember accidents can happen anytime! So, it is a smart move to stay prepared always. Make sure you regularly take the backup of your important files and folders on an external hard disk. Keeping backups is the best way to reduce the loss of data in case anything happens to the laptop. The amount of downtime of the laptop will depend on the type and amount of liquid that has been spilled. An accident can happen in the blink of an eye and all your data on the laptop may go away. Do not take such a big risk, make a habit of taking regular backups.
In the long run, it's best to invest in gadget insurance. Not only does it save you the headache of reviving your own laptop but it also saves you a trip to the repair technician. For just a few dollars, you can have your laptop insured! You just saved yourself a few hundred dollars and the hassle of buying a brand-new laptop. If you rely heavily on your laptop, take preventive measures to assure its safety so invest in gadget insurance. Trust me, your wallet will thank you for it!
Have you experienced liquid damage on your laptop or any other gadget? Share your thoughts in the comments section below. We'd love to hear from you!




We have written this article in association with Joel Ekstein of Protect-O. He is an eCommerce retail expert with over 12 years of experience in the industry. He has had experience in buyer and inventory forecasting, marketing, and expanding customer base in new markets. Instead of the notion that offering 100% customer satisfaction hurts 20% of profit, Joel has proved that 100% customer satisfaction increases customer engagement and customer base which leads to a 25% profit increase. Follow him on Twitter.