Article Note: This article "Privacy, Security & Health Risks of Social Media & How to Prevent Those" was first published on 12th January 2018. We have last updated this article on 4th June 2021 with fresh information.
Social media has become one of the most vital parts of every single person's life. One cannot imagine his/her life without having a day spent on social media. Facebook, Twitter, Gmail, WhatsApp, Snapchat, Instagram, and LinkedIn are some of the well-known social media websites. They have more than 100 million users all over the globe.
While you use your social media accounts, there is someone who keeps on spying on you and your social media accounts. These are the social media hackers who get through your accounts by getting your account credentials known. Along with this type of risk, there are many more dangers and risks related to social media. Having proper knowledge about all these risks and dangers associated with social media channels is always handy for you and your business in the long term.
No matter what your age is and how educated you are; the risk of getting exposed to privacy and security threat is almost the same in all cases. The only difference lies in taking precautionary measures and damage control which well-informed people tend to think about early. Are you a businessman or a professional who thinks social media has a great role to play in everyday life? There are a few vital things you must know about the privacy, security, and health risks of managing social media platforms.
Risks of social media for individuals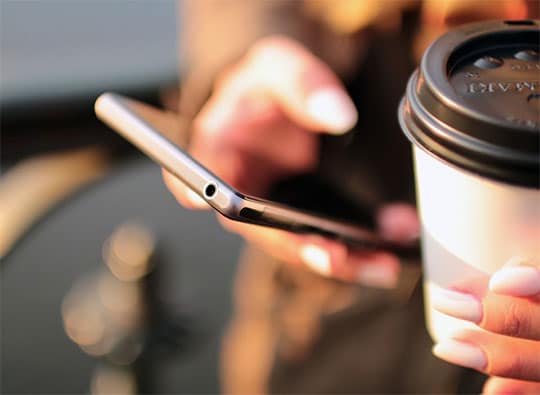 Let's find out what are the privacy & security risks an individual can face from social media. Also, we will try to find out how to access the risks and what are the options to manage and prevent those risks:
1. Identify theft or data leakage

Around 12 million people in 2012 had suffered from circumstances like identity theft and data leakages, which further led to undesirable fraudulent situations. This resulted in a loss of almost $21 billion in the United States in that year. The financial organizations and other companies that handle their customer's confidential information, are taking steps to conserve those and keep it safe from hackers. They are hence protecting their customers from getting affected by fraudulent situations. In spite of these preventive measures, the hackers manage to attain all the information, which is, of course, a criminal offense and should be stopped.
2. Risks and dangers in social sharing

On social media websites like Facebook, Instagram, and Snapchat, there is a feature in which one can share their current locations along with their photographs. This proves to be helpful for social media criminals to receive information about the person. These locations are shown on the web in the form of detailed addresses, and this advanced feature can lead to strangers contacting or finding you.
3. Unattended or idle accounts

If you have opened an account on various social media platforms only because your friends or colleagues are on it then you should not leave your account unattended for a longer duration. Idle social media accounts can be easy targets of hackers as they may keep posting any false messages or posts under your profile name. They will even try to contact your friends or colleagues to collect their private information by leaving the impression that it is asked by you.
4. Common human errors

Technology has become a vital part of our lives and every day we need to look after multiple devices to get in touch with our family, friends, colleagues, or even strange people. Sometimes in a rush, we end up clicking on an incorrect link or end up downloading the wrong file through our social media accounts. We strongly regret this kind of careless act and name it a human mistake. Remaining extra vigilant before clicking on any file links on social media channels is the best method to avoid such errors.
5. Using unsecured devices

If you have a habit of handling unsecured devices throughout the day then you are highly exposed to the risk of a security breach through social media accounts. It is very easy for hackers to get into the system of devices that don't have firewalls or anti-virus protection. Smartphones are highly susceptible devices amongst all as you can access your social media profile within just a single app.
Risk assessment

If you come across any suspicious activity on your social media accounts or your friends find any doubtful message posted on your account that doesn't match your behavior then you should take it as an alarm. It's a high time you should take the necessary steps to avoid losing complete control of your account. Performing free identity checks can be a starting point for you.
If you are getting regular popups when you are accessing social media accounts on a computer or smartphone then you should take a cue and start updating security as well as privacy settings in your device.
Risk management and prevention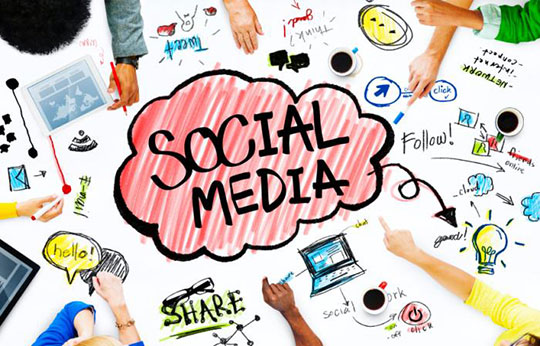 Recommended for you: Noteworthy Tips to Measure Social Media Results Effectively.
1. Strong password

A strong password is key to avoid your social media account from getting hacked on a primary level. To make the password a stronger one and difficult to crack, one must make use of an alphanumeric pattern of codes and also must include some symbols in it. There are very fewer chances of their account being hacked if this trend is followed. Still, thinking what can be a strong password? Check LastPass, an online password generator to understand what we are talking about.
2. Don't accept requests from unknown profiles

If you wish to stay away from frauds and scams, just avoid accepting friend requests on social media from unknown people. It is a cleverer and much simpler way to avoid unwanted social media risks and dangers. If you are not quite sure about a profile, Golookup can be a useful tool for you to check someone's background. But this tool is currently available for US citizens only. You should not click on any suspicious links that you receive in your message box.
3. Damage control

If it is confirmed that your social media accounts have been hacked and they have sent a lot of fraudulent messages through your account then the next step involves damage control. You need to send a common message to your friends and groups to notify them of how your profile details have been compromised. Making your contacts aware of the scenario will also make them extra alert. They will not respond to any of the messages coming from your hacked accounts. This way you can also clear any of the misunderstandings that may have happened in the process; thereby maintaining a healthy relationship with all your friends and asking them to support you.
4. Invest in security software

Even if you are monitoring your social media accounts throughout the day very vigilantly, it is difficult for you to keep an eye on them 24 hours. Don't worry; any security software can do this job for you. By subscribing to the updated security software, you can avoid any harm to your social media accounts through malicious links, scams, phishing, hacking, etc. If you are spending a lot of money to purchase highly advanced devices then it is worth investing a few pennies in security software that will allow you to browse your social media profiles with total peace.
Risks of social media for youth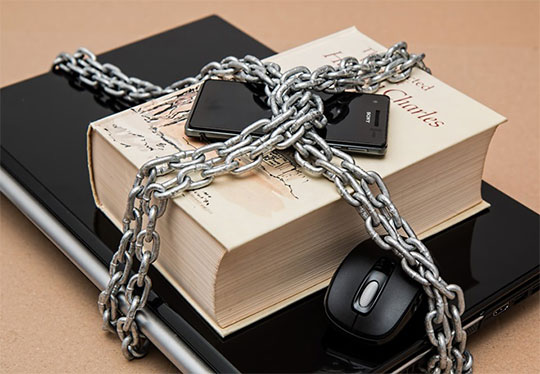 Let's find out what are the privacy & security risks the youth generation is facing from social media. Also, we will try to find out how to access the risks and what are the options to prevent those:
1. Profile hacking

Profile hacking is the most common issue in social media scam lists. Hacking one's social media account is not a difficult task for hackers. It takes just minutes for them to do it. Cracking the passwords of social media user accounts is the most common way to hack one's profile. These hackers include mostly the ones who are technically sound in computing.
2. Fake apps and malicious links

There are many fake apps and links which attain all your personal information including mobile numbers, email ids, passwords, residential addresses, and other personal details. With the help of these details, one can be easily prone to fraudulent situations; maybe a life of unwanted and unfortunate disturbances. All these apps and links have been deleted from the web network. But there are still many people who are trying to get into it by creating more new things to carry out frauds.
3. Fake offers & schemes

It is often observed that young people have a tendency to do shopping through several e-commerce platforms or online portals. They often get to see advertisements regarding their recent searches on social media platforms. Almost all of them get tempted to click on those links to check out recent offers on their favorite items. Hackers are taking advantage of this eagerness amongst young users. They are creating fake offers on expensive products; thereby encouraging them to click on those links and piercing into the system of users.
4. Log in to social media channels through other networks

As most young adults don't have premium smartphones or laptops, they try to serve their needs by using devices of their friends or cyber café. They often tempted to access their social media profiles through strange devices and even forget to log off in rush. This may put them at serious risks of account privacy. An unknown person can access their social media profile and make changes to it according to their wish.
5. Fake gaming software and apps

Young adults spend the maximum time of their day playing games. They either prefer to play these games online or tempted to download and install gaming software to play it offline. Hackers are very much aware of this fact. They create several fake online and offline games that help them to sneak into the system of young users without even giving them a slight hint. Downloading any unknown or new game also puts users at a high risk of downloading viruses or dangerous malware.
Risk assessment

If you clicked on any link through your social media profile but observed that you are directed to some other websites which are not even close to what you were looking for then it's time to get alert. Most of the fake websites even make it hard for you to take an exit. They want you to spend maximum time on their platform; thereby they force you to share your personal details with them.
Most of the fake websites persuade you to check on their 'allow' notification bar. It thereby sending a lot of spam messages to your email id or social media profile. If you are getting constant emails or notifications on your social media profile from the website to which you have never subscribed before then take it as a threat signal.
Risk management and prevention

You may like: How to Put the Zing Back into Your Social Media Campaign?
1. Think twice before clicking any links

There are many malicious links present on social media nowadays which are meant for making cyber frauds. These lead to unwanted viruses or maybe one might create the links to attain the address of the social media users who click the links. These things further lead to undesirable and devastating issues. So, think twice before you click any link!
2. Identifying fake apps before installation

As mentioned above, there are many applications in the market of social media that gain almost all the confidential information of social media users (that should not be shared by any means), and this information is proven to be helpful for the cybercriminals to make cybercrimes at a greater level.
3. Think before you share

Every social media user is eager to share what he/she is doing currently or has visited new places with their friends and family. So, before you share anything on the web, just make sure that you do not tag your mates and share much of the information (as of location), which may lead to unwanted issues in your life.
4. Get accustomed to your network

It is very necessary to make yourself well acquainted with your friend circle and people in your network. Avoid accepting friend requests or prevent chatting with people that you don't know in real life. Most of the hackers try to get familiar with young adults who are new on social media. Once they create rapport with you, they will start asking for your personal details. So, it is always recommended to stay away from such people to avoid getting duped.
5. Avoid participating in surveys or questionnaire

As young people have a habit of spending a significant amount of their daily internet time on entertaining activities, they often receive messages regarding contests, winning jackpots, online quiz competitions, and much more. It is always recommended to stay away from such contests. Most of them will not only waste your valuable time. They will also ask you to share your personal details to claim the award. This is a very common trick followed by hackers; you shouldn't participate in such a competition unless you verify the details of the competition.
6. Protect your location privacy

Young adults tend to personalize their social media profile by updating the live location from their Smartphone device. They find it quite interesting to tag images or posts with a live location displayed to the public. This can be good if they are attending an educational event or corporate conference. But in other scenarios, if you follow the privacy index, it is better to avoid sharing your location details to everyone. You can customize your settings or uncheck the box while installing a new app that asks your permission to access location details.
Health risks of social media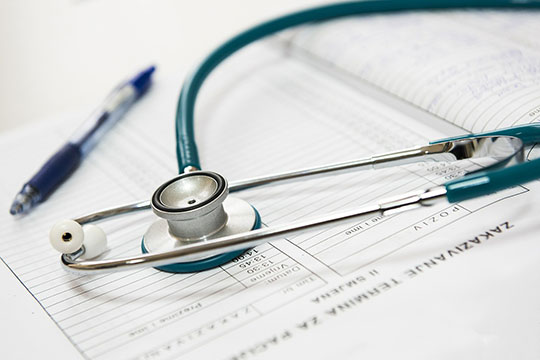 Let's find out what are the health risks we are getting from social media. Also, we will try to find out how to access the risks and what are the options to prevent those:
1. Diabetes and heart disease

The real problem lies in the amount of time an individual spends on the computer. Considering the fact that social media is the key activity you do on the web; it is a big reason to be worried. Only spending a couple of hours on social media may lead to an increase in the risk of heart attack by over 10% and diabetes by more than 15%.
2. Boosts anti-social behavior

It has been observed that more than 20% of individuals lose vital moments of their real-life as they are very busy showing them on social media. Most young individuals spend a lot of their time interacting with people who they don't even know. They ignore their dear ones thereby creating a big gap between the relationships.
3. Makes you addictive

Spending time on social media platforms on an everyday basis can make an individual addictive and it may create a substantial effect on an individual's brain chemistry. When you get a notification on your device, the eagerness of checking it releases dopamine in your brain. Repetition of this action several times may cause serious troubles in your health in the long term.
4. Losing self-control

Social media users tend to lose self-control as they are mostly driven by external factors such as their friends and colleagues. In order to impress their friends on social media, they end up doing an action which they could have not done otherwise. This action may involve anything from purchasing expensive items, making negative comments on anyone's post, or feeling jealous after viewing somebody else's profile.
5. Eating and sleep disorders

Most of the young individuals don't follow the proper eating schedule as they often found chatting with their friends on social media during their breakfast, lunch, or dinner time. Many prefer to skip their food, some of them choose to have it while remaining active on their social chat. The same goes for sleep. Most prefer to compromise with their key sleep hours when they engage in social media activities during nighttime.
6. Depression and mental disturbance

According to a recent study, there is a strong correlation between the amount of time spent on social media and the chances of depression amongst young adults. Most show a sudden change in their mood when they read any post or a comment on their social profile. Young adults often compare their digital lives with real lives. What it means that they often live in some imaginary words which are full of expectations.
Risk assessment

Changes in the eating schedule lead to severe eating disorders that immediately reflect on an individual's health as he ends up losing a lot of weight in the only a couple of weeks. Most of the young people even become victim of malnutrition. It becomes quite tough for them to get out of this situation.
Sudden changes in daily sleep patterns may also affect an individual's productivity at the workplace. Parents can immediately see the difference in energy levels of their kids because of unhealthy sleep. Most of the children even face problems with insomnia. They become addicted to remaining active on social media during night time. All these causes may boost the depression levels of an individual. This directly affects his efficiency and enthusiasm in everyday life. All these causes clearly give an indication that there are some preventive measures that should be taken before the situation goes totally out of control.
In recent times, there is an increase in the number of young adults who have sick advice from psychological consultants in order to get out of social media obsession on their minds.
Risk management and prevention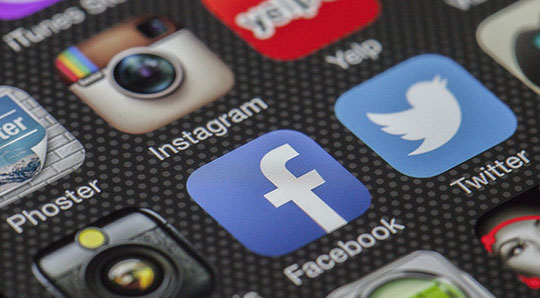 You may also like: SEO Benefits of Having Strong Social Media Presence for Businesses.
1. Limit social media usage

The key solution to avoid all the health-related problems because of social media usage lies in putting a restriction on the amount of time spent on social media platforms. Once you achieve proper check on time duration, you will start observing its results on your body.
2. Stick to time-plan

Another effective way can be achieved by creating a systematic daily schedule that will decide specific time slots during which you will remain active on social media platforms. You need to consider your eating as well as your sleeping needs. And strictly skip slots during which you take breakfast, lunch, or dinner.
3. Keep yourself motivated

If you have a habit of checking viral posts shared by your friends on social media platforms then you can create a proper niche to keep yourself busy in reading only productive content. Viewing motivational quotes or inspirational stories on social media platforms will help you get remain motivated. You won't face any risk of depression or jealousy as you will completely stay away from negative content.
4. Keep mindful approach

The key to avoiding the harmful effects of social media on your health lies in following a vigilant approach. You need to remain alert while interacting with strange people; don't get carried away by sharing all your life secrets on social media.
Risks of social media for businesses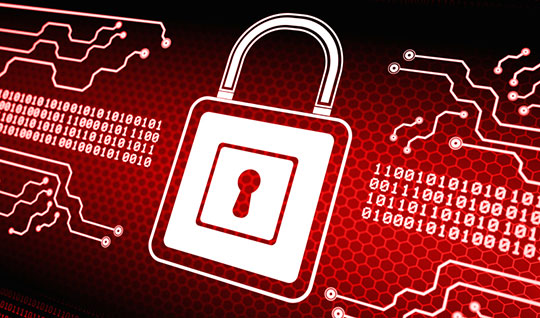 Let's find out what are the privacy & security risks the businesses are facing from social media. Also, we will try to find out how to access the risks and what are the options to manage and prevent those risks:
1. Fake requests from spam profiles

On social media websites like Facebook and Twitter, there are users who create fake accounts and with the help of these, they try making spam. These fake account users also lead to dangerous harmful viruses being let into your company devices. To avoid these serious issues, one must stay alert while using social media websites.
2. Phishing

Phishing mainly involves creating fake social media accounts that look very similar to the actual profile of your company. Through this method, hackers attract customers towards themselves and they steal confidential data of your customers. Most of the individuals even end up sharing their bank or credit card details with these fraudulent people. This is a serious threat to any business as it imposes a high risk of losing new as well as existing customers.
3. Brand impersonation

Today, businesses are also falling prey to brand impersonation as most of the hackers or even competitors may promote false things on duplicate profiles of your business. Your social media profile represents your company and any false activities conducted on this profile will send the wrong message to your customers and will create serious harm to your brand.
4. Ransomware

It involves a wide range of malicious software that may block access to your system until you pay a certain amount of money to the hackers. It will put your business under huge threat of data loss as you won't get it back unless you fulfill the demands of people who are behind this fraudulent activity. Another big danger that you may face in this case is a compromise of all the personal details of your employees. What it means there is a high chance that hackers will contact your employees and try to blackmail them for money. All these scenarios will pose a serious risk of even shutting down your business as you will also lose the trust of employees who look for a safe work environment for higher efficiency.
Risk assessment

Though business accounts have different profile settings as compared to personal accounts on social media both of them have the same risk of getting compromised. If you observe a maximum number of systems in your company showing the issue of abrupt shutdown or low speed then it is an indication that you are under a threat of security breach.
If you are finding it difficult or almost impossible to access some of the work folders in your company computers then take it as an alarm of another kind of security threat. It's important for you to take the right actions at the right time to avoid any further damage to the reputation of your business.
Risk management and prevention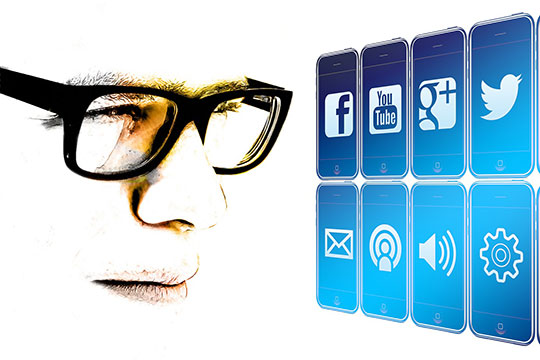 Recommended for you: How to Incorporate Social Media in Your B2B Marketing Strategy?
1. Using two-factor authentication

Two-factor authentication, abbreviated as TFA, can be defined as an additional level of security. It is also well known as Multi-factor authentication. TFA is just a two-step verification wherein the user of a social media account needs to provide additional information along with his/her username and password. For example, as in Google mail, the user first logs in his/her account by providing his/her unique username and password, along with which he also needs to link his mobile number on which a 'One-Time Password, (OTP) is sent, which helps the user log into his/her account in a much safer way. This is nothing but Two-Factor Authentication (wiki).
2. A proper privacy setting of your social profiles

As in the case of Facebook, the user's personal information like name, profile picture, gender, mail-id, username, and other related ones are visible to other Facebook users to a certain extent. Facebook provides its user an option in which he/she can opt for as to who can see his/her personal information. These are the options included in the privacy settings of Facebook. Such settings are provided by other social media websites as well which help in maintaining the personal information in a secure way.
3. Perform frequent audits

Every day, hackers are developing innovative methods to hack your company's social media accounts and you should be well prepared to handle those. So, it is recommended to conduct a regular audit of all your company's social media accounts. As a part of the audit, you can update your account settings, modify the social media policy of your company, and decide who should get the rights to account access.
4. Data back up

Another precautionary measure that you can take is to take regular backups of all your important work files. So, in case you have a security attack, you don't need to incur any financial loss in order to get your data back. You can maintain an everyday backup schedule and restore all your work files in large size on a hard drive. Storing all data in a single hard drive may not be completely safe as there is a risk of the hard drive getting corrupted. So, the best solution to this problem can be cloud storage where you can upload all your work files on a day-to-day basis.
5. Prohibit social media

If you are into a business that doesn't require your employees to use their personal or company profile or social media account then it is recommended to prohibit it in your business network. You can customize settings in your internet router and ban websites that are unnecessary or put your business at risk when used by employees. You can restrict access on all devices including desktop computers, laptops, tablets, and even smartphones. By putting a limitation on social media access within your company network, you will not only avoid the security threat but also observe a boost in employee productivity as they won't remain active on social media during work hours.
6. Employee awareness

If it is impossible for your company to restrict social media websites in the business network then you should start focusing on employee awareness. Each and every employee of your company must know about both the advantages and disadvantages of using social media accounts and the risks involved in it. You can conduct regular training sessions and educational programs to make your employees well versed with all the nitty-gritty involved in using social media accounts and how to avoid the risk. You can even train your employees to distinguish between good and fake websites by checking the website URLs, design structures, and several other factors.
Conclusion

Social media is considered the most lucrative and effective way to engage new users and develop communities online. However, in order to be successful with your diverse strategies on various social media platforms you need to identify, monitor, and manage the risk associated with it as a part of your governance plan. Operating any of the social media channels without following preventive measures may put you in serious jeopardy. It will create harm to your personal or company image in the long term.
Social media is a want of life for everyone, without which no one can live. Every person is present on the web eagerly, and some are prone to unwanted risks and issues. The dangers can be avoided by following the simple steps mentioned above. So, simply follow the steps, stay alert from hackers, and fake account users. Enjoy a social media life free from scams and frauds.