Social media has become one of the most vital parts of every single person's life. One cannot imagine his/her life without having a day spent on social media. Facebook, Twitter, Gmail, WhatsApp, Snapchat, Instagram, and LinkedIn are some of the well known social media websites who have more than 100 million users all over the globe.
While you use your social media accounts, there is someone who keeps on spying you and your social media accounts. These are the social media hackers who get through your accounts by getting your account credentials known. Along with this type of risk, there are many more risks related to social media.
Risks in social media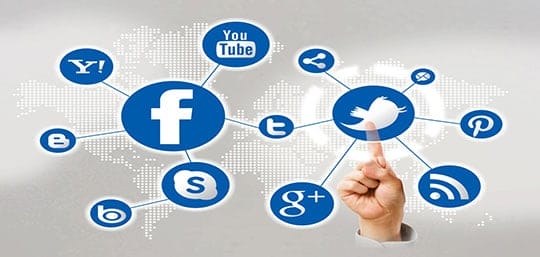 In social media, there are many types of harmful risks such as identity theft or data leakage, fake requests from spam profiles, risks in social sharing, profile hacking, fake apps and malicious links. Let us discuss these risks briefly.
1. Identity Theft or Data Leakage:


Around 12 million people in 2012 had suffered from circumstances like identity theft and data leakages, which further led to undesirable fraudulent situations.  This resulted in a loss of almost $21 billion in the United States in that year. The financial organizations and other companies who handle their customer's confidential information, are taking steps to conserve those and keep it safe from the hackers. They are hence protecting their customers from getting affected by the fraudulent situations. In spite of these preventive measures, the hackers manage to attain all the information, which is, of course, a criminal offense and should be stopped.
2. Fake Requests from Spam Profiles:


On social media websites like Facebook and Twitter, there are users who create fake accounts and with the help of these, they try making spams. These fake account users also lead to harmful viruses being let into our devices. To avoid these serious issues, one must stay alert while using social media websites.
3. Risks in Social Sharing:


On social media websites like Facebook, Instagram, and Snapchat, there is a feature in which one can share their current locations along with their photographs. This proves to be helpful for the social media criminals to receive information about the person. These locations are shown on the web in the form of detailed addresses, and this advanced feature can lead to strangers contacting or finding you.
4. Profile Hacking:


Profile hacking is the most common issue in social media scam lists. Hacking one's social media account is not a difficult task for the hackers. It takes just minutes for them to do it. Cracking the passwords of the social media user accounts is the most common way to hack one's profile. These hackers include mostly the ones who are technically sound in computing.
5. Fake Apps and Malicious Links


There are many fake apps and links which attain all your personal information including mobile numbers, email ids, passwords, residential addresses, and other personal details. With the help of these details, one can be easily prone to fraudulent situations and maybe a life of unwanted and unfortunate disturbances. All these apps and links have been deleted from the web network but there are still many people who are trying to get into it by creating more new things to carry out frauds.
Recommended for you: Tips to Increase Your Mobile Security Without Slowing It Down.
Steps to prevent the fraudulent risks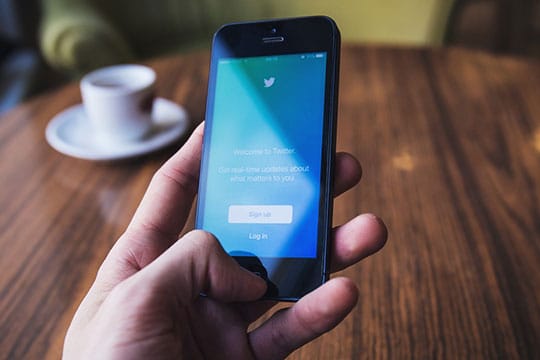 In order to avoid the risks on social media websites, there are some very simple steps that can be followed. If one abides by these rules, there are very fewer chances of the person suffering from unwanted frauds.
1) Strong Password:


A strong password is a key to avoid your social media account from getting hacked on a primary level. To make the password a stronger one and difficult to crack, one must make use of an alphanumeric pattern of codes and also must include some symbols in it. There are very fewer chances of their account being hacked if this trend is followed. Still thinking what can be a strong password? Check LastPass, an online password generator to understand what we are talking about.
2) Using Two-Factor Authentication:


Two-factor authentication, abbreviated as TFA, can be defined as an additional level of security. It is also well known as Multi-factor authentication. TFA is just a two-step verification wherein the user of a social media account need to provide an additional information along with his/her username and password. For example, as in Google mail, the user first logs in his/her account by providing his/her unique username and password, along with which he also needs to link his mobile number on which a 'One-Time Password, (OTP) is sent, which helps the user log into his/her account in a much safer way. This is nothing but Two-Factor Authentication.
3) Proper Privacy setting of your Social Profiles:


As in case of Facebook, the user's personal information like name, profile picture, gender, mail-id, username and other related one are visible to other Facebook users to a certain extent. Facebook provides its user an option in which he/she can opt for as to who can see his/her personal information. These are the options included in the privacy settings of Facebook. Such settings are provided by other social media websites as well which help in maintaining the personal information in a secure way.
4) Don't accept requests from unknown profiles:


If you wish to stay away from frauds and scams, just avoid accepting friend requests on the social media from unknown people. It is a cleverer and a much simpler way to avoid unwanted social media risks. If you are not quite sure about a profile, Golookup can be a useful tool for you to check someone's background. But this tool is currently available for US citizens only.
5) Think twice before clicking any links:


There are many malicious links presents on the social media nowadays which are meant for making cyber frauds. These lead to unwanted viruses or maybe one might create the links to attain the address of the social media users who click the links. These things further lead to undesirable and much devastating issues. So, think twice before you click any link!
6) Identifying Fake Apps before installation


As mentioned above, there are many applications in the market of social media which gains almost all the confidential information of social media users (that should not be shared by any means), and this information is proven to be helpful for the cybercriminals to make cyber crimes at a greater level.
7) Think before you share:


Every social media user is eager to share what he/she is doing currently or has visited new places with their friends and family. So before you share anything on the web, just make sure that you do not tag your mates and share much of the information (as of location), which may lead to unwanted issues in your life.
You may also like: Exploring the Impact of Technology & Social Media on Today's Businesses.
Conclusion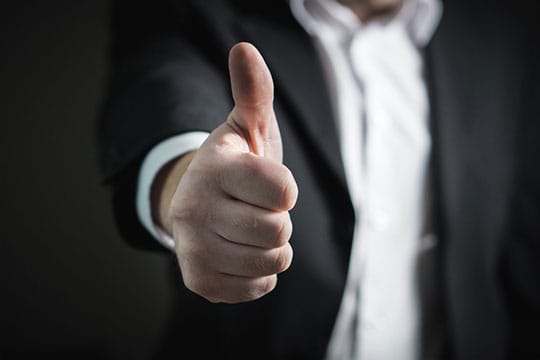 Social media is a want of life for everyone, without which no one can live. Every person is present of the web eagerly, and some are prone to unwanted risks and issues which can be avoided by following the simple steps mentioned above. So, simply follow the steps, stay alert from hackers and fake account users, and enjoy a social media life free from scams and frauds.
Disclosure: Some of our articles may contain affiliate links; this means each time you make a purchase, we get a small commission. However, the input we produce is reliable; we always handpick and review all information before publishing it on our website. We can ensure you will always get genuine as well as valuable knowledge and resources.
Recommended Content for you: