Technology is touching our lives in every possible way. While technological advancements are revolutionizing every industry vertical out there, even the construction industry is not left out. As a professional construction manager, you are required to understand the importance of running construction projects.  You should not only focus on satisfying the specific business requirements, but also the unique needs of the stakeholders and the end consumers.
This is wherein the role of a reliable construction software solution comes in. Since Construction Management Software – a SaaS solution – is a component of cloud computing, you can interlink devices over a wireless network. Let us look at how installing wireless construction software can transform business operations.
Advertisement
Benefits of the Construction Software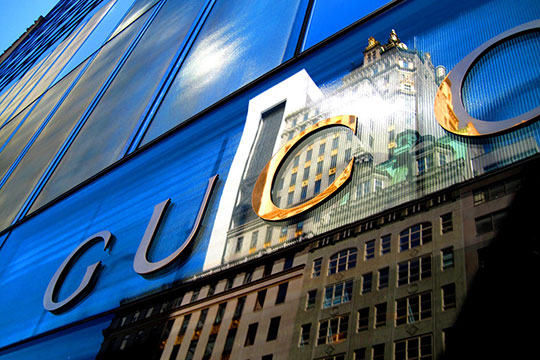 Here are some of the ways in which the reliable range of Construction Management Software tools is helpful in revolutionizing the modern construction industry:
1. Giving Professionals Some Time Back

Whether you are constructing buildings or highways –or whichever field of the construction industry, the overall task of data entry appears tedious in many ways. In most cases, the overwhelming task of data entry consumes the majority of the overall professional time. According to research, 72 percent of the salespersons spend at least an hour in data entry. This implies that a majority of your business time will be consumed in doing unproductive tasks.
As such, when you make use of the reliable construction software solution for your business, it helps in eliminating the tedious task of data entry. Since everything is stored in the cloud, you can easily exchange files. This further saves your time as you can process data in a faster and an organized manner.
Moreover, it also helps in ensuring effective integration with existing software and tools. Owing to the effective integration, the team becomes highly productive, safe, and efficient. Moreover, it also helps in the completion of the given construction project within the stipulated deadlines and within budget.
Recommended for you: LiveAgent Live Chat Software Review – How Worthy it is?
Advertisement
2. Boosts Collaboration Amongst Team Members

The cloud-based functioning enhances collaboration amongst team members. We can demonstrate this by using some examples. Let's suppose, as a project manager, you are responsible for conducting periodic site inspections. Now instead of visiting the site every time an inspection is due, you can utilize drone to inspect the site. The drone records the videos and you can access these from your office desk. And based on the inspection, you can direct the site manager to take the necessary course of action.
Another example is related to inventory management. The incoming stock arrives at the storehouse, the inventory manager updates the stock levels from his system, and the updated values reflect across multiple systems. The project manager or site manager can easily access this information to assess inventory levels. This allows them to take a decision, for example, clearing excess stock or placing an order for depleting stocks.
3. Enabling to Work on Milestones

Are you working on completing some milestone-based work or project? In most of the cases, the milestone that you are expected to tackle as well as submit influences the project closeout. Once you have submitted the closeout report, this is exactly when the payment procedure would commence.
However, what does it mean? This implies that the entire cash flow would depend on how instantly you are completing the given construction project or milestone. This will help in determining how sooner you will receive the payment.
With the help of reliable construction management software, it becomes simpler to manage the entire milestone of the given construction project. This helps the contractors in finishing the project easily and within the deadline. The high-end software solution enables the project managers to bifurcate the project into smaller tasks that have been assigned to project teams.
The project managers can also take proper note of when the project will get completed. And since the construction management software is offered as a SaaS, updates happen in real-time. The real-time communication keeps everyone on the same page.
Advertisement
4. Powerful Resources, Advanced Analytics, and Lower Costs

Construction management SaaS is integrated with effective solutions that let you manage construction operations with ease and efficiency. Since the software runs on cloud-based infrastructure featuring high-end technical specifications, you can expect superior performance.
Since everything is data-driven, the analytics feature prepares detailed reports for the assessment purpose. You can evaluate performance and analyze the end results. This also assists you at the time of decision-making.
You don't need to invest in home-grown construction management software when you can avail cloud-based services at competitive prices. Moreover, you don't have to worry about maintenance, hardware installation, hiring technical staff, and other related chores.
You may also like: 7 Excellent Document Editing Software You Can Use.
Ready to Revolutionize?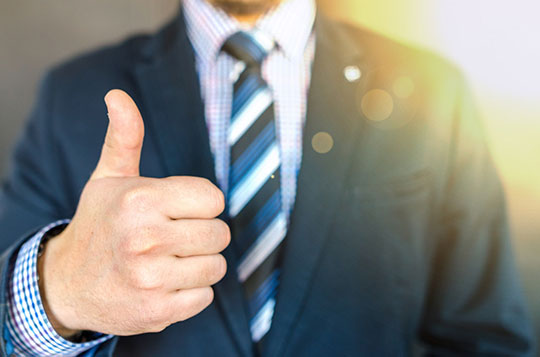 The advent and implementation of high-end construction software solutions are transforming the construction industry in many ways. Right from site inspections to inventory management, you can deploy construction software to manage all operations. You just need high-speed internet to create a wireless network of devices to ensure seamless functioning of the software.




This article is written by Sawailal Jangid. He is a Software Analyst at SoftwareSuggest. He is very enthusiastic and optimistic about his work. He loves to dig deep into various software such as Performance Management System, HR Software, construction management software. He loves to dig deep into various categories of software.
Advertisement
Disclosure: Some of our articles may contain affiliate links; this means each time you make a purchase, we get a small commission. However, the input we produce is reliable; we always handpick and review all information before publishing it on our website. We can ensure you will always get genuine as well as valuable knowledge and resources.