What if we tell you there is a product available in the market that can clean your floors and carpets without demanding any efforts from your side. Yes in this technology-oriented world everything is possible. If you want to keep your home extremely clean but don't have sufficient time to look after it then you should opt for 360 S5 Smart Robot Vacuum cleaner. If you have a pet in your home then this smart device will be a real treat for you. Here we have revealed everything about this product in its detailed review:
Multiple floors cleaning:
There are very few devices that can map and clean multiple floors and 360 S5 Smart Robot Vacuum Cleaner is one of them. This way you can use it in big buildings and keep the entire premise clean.
Recommended for you: Tanix TX5 Max TV Box (4K, Android 8.1) Feature Review.
Sensors of 360 S5:

This extraordinary vacuum cleaner comes with multiple sensors that allow it to recognize obstacles and overcome those very easily. These sensors also let it make adjustments when it sees the variation in floor heights of the building.
Mop:
360 S5 Smart Robot Vacuum Cleaner comes with a unique feature of floor mopping. This way you can clean even extremely hard floors in your home. The device comes with a water tank that you can fill when you want to do mopping of the floors.
HEPA filter: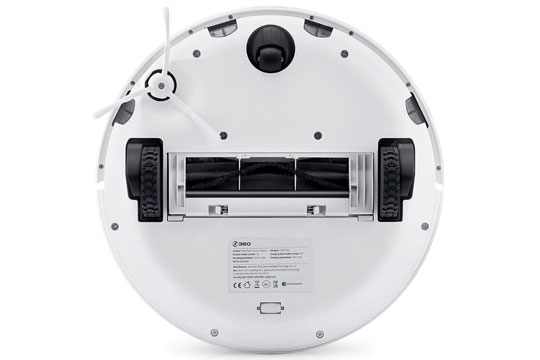 If you are extremely sensitive to dust or allergic to any form of airborne particles then 360 S5 Smart Robot Vacuum Cleaner has got a solution to your problem with its HEPA filter. It can absorb more than 99% of allergens and airborne particles which are as small as 0.3 microns. This is definitely a great relief for people who have got asthmatic or other respiratory conditions.
Smart App for 360 S5: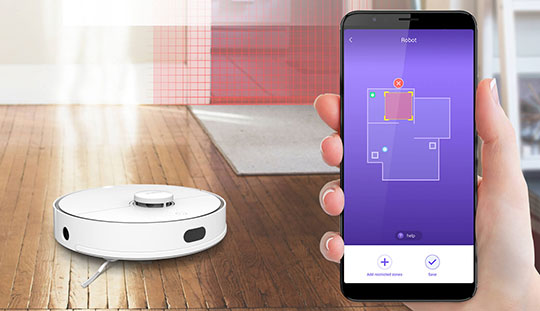 360 S5 Smart Robot Vacuum Cleaner comes with Wi-Fi capabilities that let you pair it with a user-friendly application. You can download this app on your Smartphone to get remote access and take control of all important features of the vacuum cleaner. With this app, you can set the bounders floor that you want the robot to clean on a regular basis. You can also create boundaries on the floor that you want a vacuum cleaner to stay away from. You can also create a cleaning schedule for the vacuum cleaner so it can perform cleaning while you are away or asleep.
Other features: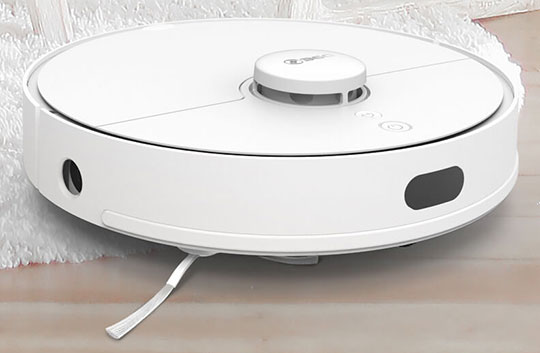 360 S5 Smart Robot Vacuum Cleaner is equipped with LDS technology that lets the device to scan entire surroundings around it. It also comes with a SLAM algorithm that creates precise maps and also facilitates bow shaped cleaning taking into consideration the overall ambiance.
It has got highly powerful 2000pa suction which absorbs all forms of dust, debris, and wastes without any leftovers.
This smart vacuum cleaner also brags about the latest noise cancellation technology that makes sure you enjoy your favorite music or watch TV without reducing the volume.
The device also comes with an APP remote control feature that lets you set a customized map of the area that you want to clean. The vacuum cleaner also identifies the type of ground automatically and makes adjustments to adjust pressure as required.
Other specifications: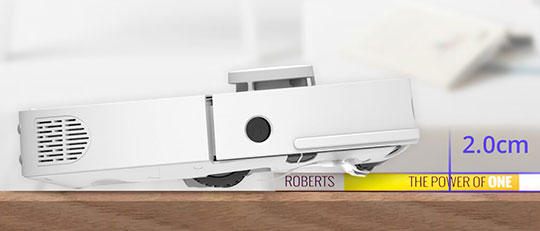 360 S5 Smart Robot Vacuum Cleaner comes with a Li-ion battery of 2600mAh. It takes three hours for complete charging. It comes with automatic recharging mode and once fully charged, the device can run for 75-110 minutes.
Limitations of 360 S5:
For such an efficient robot that cleans with high accuracy, the dust cup is quite small. This vacuum cleaner has also got a few limitations while working with small devices. The app also has a few issues which can be resolved with proper updates.
Weight and Dimensions: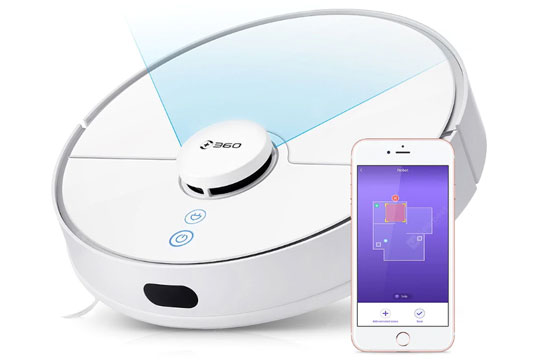 Once you order this device, you will get 6 kg of the package that contains Robot, charging station, cleaning brush, Hepa, adaptor, side brushes, dusk tank, and English manual to guide you all the features of this vacuum cleaner. The main product has got 3.6 kg of weight and dimensions of 13.78 x 13.78 x 3.94 inches making it a compact piece when compared with other vacuum cleaners available in the similar category.
You may also like: HUAWEI Honor 4 Sports Smart Band Review – All You Need to Know.
The Bottom Line: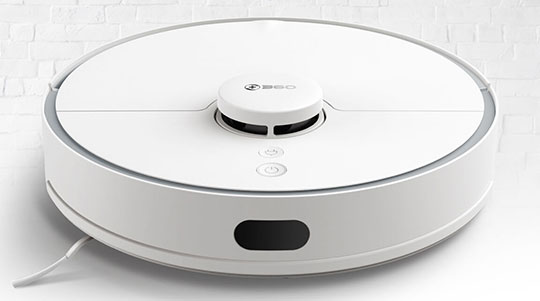 The features discussed above have definitely helped you to know the real worth of 360 S5 Smart Robot Vacuum Cleaner. You will definitely love it for all the versatile things it can do for you. It has got a lot to offer at a price of around $300.00  which is difficult to resist.
360 S5 - Review Breakdown
You will definitely love 360 S5 Smart Robot Vacuum Cleaner for all the versatile things it can do for you. It has got a lot to offer at a price of around $300.00  which is difficult to resist.
Disclosure: Some of our articles may contain affiliate links; this means each time you make a purchase, we get a small commission. However, the input we produce is reliable; we always handpick and review all information before publishing it on our website. We can ensure you will always get genuine as well as valuable knowledge and resources.