Over the past few decades, studies have indicated that the level of mental health among people has continued to decline. The Journal of Abnormal Psychology reported the following findings:
"Between 2009 and 2017, rates of depression among kids ages 14 to 17 increased by more than 60%. The increases were nearly as steep among those ages 12 to 13 (47%) and 18 to 21 (46%), and rates roughly doubled among those ages 20 to 21."
But what's more surprising is that 300 million people around the world have depression, according to the World Health Organization, with 16.2 million adults in the US—that's 6.7%.
The good news is that depression is treatable. Changing behavioral patterns such as physical activity and the way of thinking are all simple and natural techniques to combat depression.
Gaming and mental health – the science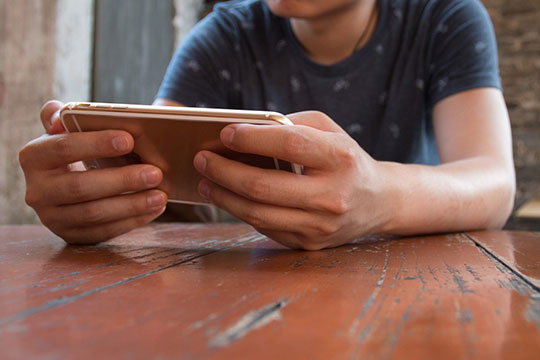 One of the innovative cures revolves around our current lifestyle habits. We've grown increasingly attached to our smartphones, whether it's for work or entertainment. And so it's not surprising that mobile devices have helped to treat mental illnesses like depression.
Playing games have shown to have a therapeutic calming effect as well as a skills-teaching element that is beneficial for treating depression. Though some violent video games have lately gotten a bad rep. However, others are paving the way for recovery.
Researchers are looking into the possibility of gaming apps that will specifically address the needs of depressed or anxious individuals.
Researchers from Australia and New Zealand recently studied the effects of gaming on mental health in a publication in 'Frontiers in Psychiatry'.
The results indicated that:
Virtual Reality and Augmented Reality games offer therapeutic effects through sensory stimuli and engagement.
Cognitive behavior therapy (CBT)-based games challenge gamers to complete levels, progress past set milestones, or collect rewards through the gameplay.
Entertainment games aim at improving a player's mood, decreasing stress, and regulating emotions. They help them focus on making strategic moves.
Recommended for you: Top 7 Latest Racing Games of 2018 and Beyond (Android).
Gaming apps that reduce depression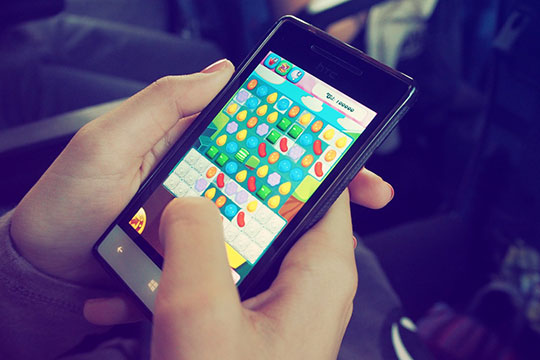 Humanity's leaps are defined by technology. And as technological developments continue to reshape our lives, developers are creating apps that are more than just fun and games. These gaming apps are helping to improve mental health and reducing depression.
Feeling down lately?
Here are some gaming apps that can help lift the grey clouds hovering over your head.
1. INKS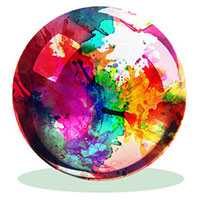 Who doesn't imagine the absorbing and interactive gameplay of pinballs?
State of Play Games has developed pinballs with a twist. As you hit colored tabs on the screen, watch as they explode into a beautiful canvas of colors. Gamers will be mesmerized by the wonderful display of hues spreading across the screen. Users often comment that it's a challenging yet relaxing game that they immensely enjoy.
The game can be purchased by iOS owners for merely $2.99.
2. Sinaspite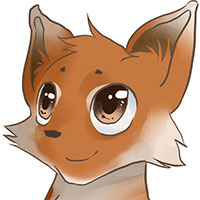 Sinasprite, a multi-platform game, is free for download on iOS and Android. It consists of coping tools for people who are feeling down.
Start by creating an account and introducing yourself to Socks the Fox. Various activities allow users to build a social circle within the app, allowing to share experiences that they are thankful for. With meditation and de-stressing techniques, users are better equipped with skills to manage their current circumstances.
Download for iOS Download for Android
3. Pigment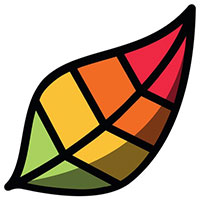 This free digital coloring book is a great way to unwind. Get absorbed in the world of colors as you paint your worries away.
Complete with a set of digital colors, you can enjoy being young once again- without making a mess.
There is more content that can be purchased in-app when you feel you need a tad bit more painting experience.
Download for iOS Download for Android
4. Project: Evo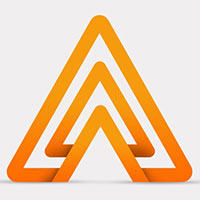 Developed by Akili Interactive Labs, Project: Evo is a novel way of using games as a form of mental health therapy. It efficiently combines high-engagement activities with high-resolution data.
This game-based app is conveniently available on any mobile device. It's especially beneficial for older adults with depression. The game improves underlying cognitive conditions by boosting attention and focus.
Download for iOS Download for Android
5. 2048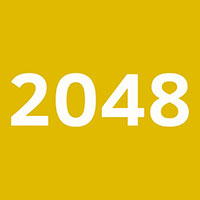 2048 is an addictive game built on simple addition. The objective is simple- swipe tiles and merges adjacent ones that have the same number to obtain a tile that equals their aggregate. The game ends when there are no moves left, and the board is filled with numbers. Or if you're lucky, you reach the magic number- 2048.
This mind-numbing game is perfect for blocking out everything around you. So there's no chance of any emotional triggers disturbing you.
It's free for gameplay on all platforms.
Download for iOS Download for Android
You may like: 10 Most Useful Apple Watch Apps You Probably Haven't Heard of.
6. Prune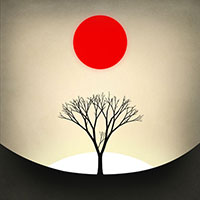 There's nothing better than gardening therapy. So it's not surprising that you can now do the same on your phone. With a swipe of a finger, play this quiet, meditative game anywhere.
Grow and shape your bonsai tree with a mere swipe of your finger.
The minimalistic design and simplistic music are ideal for tapping into your inner self. Play on iOS and Android for $3.99.
Download for iOS Download for Android
7. Alto's Adventure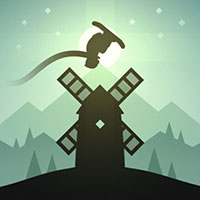 Ready to head off on an endless journey?
Join Alto on his adventure around the world. This one-touch game lets players explore a diverse landscape. The unique visuals are excellent, letting you leave all your worries behind.
And let's not forget the relaxing music that instantly puts you in your zone. Free for download on Android, Apple owners are not so lucky. iOS users will have to pay $4.99.
Now's your chance to have a go at guiding your agile snowboarder down a never-ending terrain.
Download for iOS Download for Android
8. SPARX (Smart, Positive, Active, Realistic, X-factor thoughts)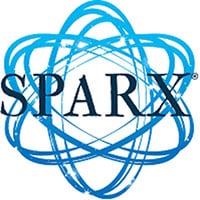 SPARX is a great game for people who are suffering from mild to moderate stress, anxiety, or depression. This free online game is based on a fantasy world. Adventures, puzzles, and quests are spaced throughout its seven levels, teaching players essential skills that will help them manage their condition. That game has proven to be effective as a part of therapy for cognitive behavior.
Begin playing by taking a simple personality test. Create a customized character and embark on the journey. Complete tasks, earn rewards and learn skills that will be beneficial to your daily lives.
Download for iOS Download for Android
9. Traffic Racer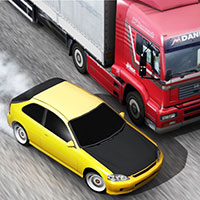 This game is the next generation of endless racing. Get blown away with its stunning 3D graphics. Customize the game with your choice of wheels and choose a track that you want to race on.
Ready to race your car through traffic and earn cash while you're at it! And the faster you drive, the more you score.
It's free to play on all platforms. It does, however, offer a few in-app purchases.
Download for iOS Download for Android
10. Pokémon Go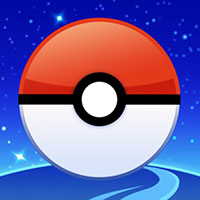 Who hasn't heard of Pokemon Go?
But what you don't know is that this game has considerable effects on your health. You're probably wondering how. The simple, workable goals are great for motivating players to achieve targets progressively.
But more importantly, it encourages players outdoors, which can work wonders on your mental health. -And your pocket.  Pokémon Go is available for no cost on iOS and Android.
One of the features that are helping this game gain a great deal of attention is the implementation of Augmented Reality. Players can enjoy walking around, hoping to catch Pokémon characters that pop up on the anime-style version of Google maps.
Download for iOS Download for Android
11. Monument Valley
This visually pleasing puzzle game at first glance appears to be an optical illusion. And your task is to navigate through this illusionary adventure. The gentle chimes and beeps within the game's audio alongside the basic color scheme have a calming effect on players.
There's no stress at all. So enjoy solving each level at leisure. Guide your princess through a world of stunning architecture.
You can find Monument Valley on the App Store and Google Play for $3.99.
Download for iOS Download for Android
You may also like: 7 Fantastic iPad Solutions & Apps for Use in Events.
Closing thoughts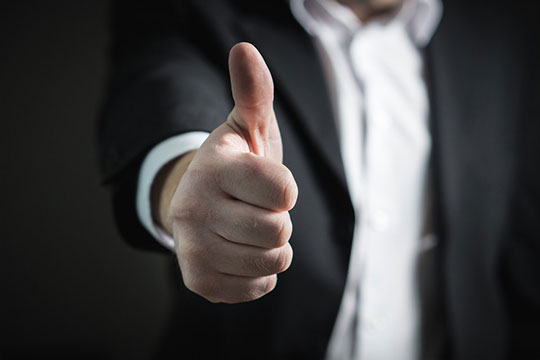 Gaming is evolving, and the activity as we know it is changing forever. More platforms are emerging where gamers are continually interacting with one form of technology or another. And as smartphones are becoming more commonplace, therapies for one of the most prevalent conditions is becoming increasingly easy to treat.
Trends are changing. More people are opting for drug-free, non-invasive therapeutic alternatives to treat depression. More gaming apps are being developed to resolve the situation.
Simon Fox, the Founding Director of PlayLab London, stated that "one in four of us ­never seek treatment because it's too difficult or too expensive."
But now games are cheaper and readily available. Plus there's no denying that people want to play games more.
But for now, just take a deep breath, relax, and have fun!




This article is written by Audrey Throne from Unlimited Gamez. She is the mother of a 3-year old and a professional blogger by choice. Audrey is passionate about lifestyle, business, automotive, technology and management and blogs frequently on these topics. Follow her on Twitter.