The ultimate goal of search engine optimization has always been obtaining the best possible rankings. To this end, there is an unlimited number of methods out there to make that happen. Since millions of people are using WordPress though, plugins tend to be the best way of ensuring that your content and website is properly optimized.
When it comes to finding a great WordPress resource on SEO, there are plenty of options out there. To make things simple and easy for all the RS Web Solutions readers out there though, I've compiled a list of 6 WordPress SEO plugins for 2015 that will help you increase your rankings in the coming year.
6 WordPress SEO Plugins of 2015 to Maximize Your SEO


While the intended outcome of a well-optimized site is a higher ranking on Google and other search engines, the goal is not to only make Google happy, but to provide a website that improves the user experience and therefore makes it valuable and relevant. Always keep your audience in mind, and with that, enjoy these 6 fantastic WordPress SEO plugins of 2015 to help you boost your rankings.

Anyone familiar with WordPress will instantly recommend this Yoast SEO plugin as a great tool for managing and understanding your content's optimization. The base level of this plugin by Joost de Valk has a wide range of features and uses. It's constantly updated with patches to crush bugs and new features.
Here are the features it entails:
Fully control which pages are indexed by Google.
Analysis of your on-page content.
Support for XML site mapping.
The ability to tweak meta descriptions and SEO title tags.
Many more features.

Earlier when I mentioned the user experience, part of that was in regards to the speed of your site. Poor plugins and rough site caching can slow your site down and make people go elsewhere. Having a fast website is key to obtaining the maximum possible rankings. When you have a fast loading site, people are more likely to stick around and become paying customers.
W3 Total Cache gets to work immediately when you first use it. There are a number of features included with this free plugin that will work to increase the speed of your site's loading:
Browser, object, database caching.
JavaScript grouping support.
Support for mobile devices.
The ability to tweak your CSS and JavaScript.

A simple but easy way to lose your ranking is to let the very important task of redirects go to the wayside. When you change any URL on your site, you need to ensure that the old address is redirected to the new one; otherwise, Google won't give the new page any credit. It will be like you just deleted the old one, not to mention the 404 errors that are bound to pop up.
This handy plugin will help you ensure that these redirects are done properly. Doing this will make your website easier for indexing by search engines which is an instant SEO boost. These are the features it has:
Importing/exporting capabilities.
Multiple types of redirect support including 301, 302, and 307.
It keeps a log of 404 errors.
It will automatically redirect a URL when the permalink is changed.

In a previous job, I was always told that I needed to be in a position to notice. I always hated the term, but it does apply here. You can't possibly improve your site or target trouble spots unless you know what could or should improve. Joost de Valk does it again with a plugin that pulls Google Analytics right up to your doorstep.
Once you've made a Google Analytics account, this plugin will help you have quick and easy access to detailed metrics of your website. Not only does it provide you with a code to put into your posts, but it gives you some extra feature too:
You can place the code wherever you like.
Keep track of your outbound links.
Count file downloads.

While you may have heard that outbound links are the secret sauce for success, some of them are detrimental to your site's rankings. If you're linking out to low domain authority sites, you're only pulling yourself down. Finding out if each and every link is viable can be a daunting task, but it doesn't have to be with LinkPatrol.
This plugin, while not free, isn't too expensive either. You can choose to remove the links entirely or add "NOFOLLOW" tags to protect your site from any backlash. It also covers any links that appear in the comments, which is honestly one of the best features. Here's the full list of what it covers:
Knock out spam links.
Add multiple NOFOLLOW tags in one fell swoop.
Remove multiple links at once.
Take links out of the comments.
You can export statistics via .csv spreadsheets.
Continue to keep track of outbound links going forward.

Despite the seemingly infinite power of Google, it cannot process images without some help. If you have a picture of the color green, it won't have the slightest clue without some additional tools. Placing tags and alt-text on your images provides Google with a description of what they are. This is something a lot of website owners don't do consistently, but with this plugin, you can have an easy tool for optimizing all of your images.
Automatically include tags + alt-text without any complex coding needed.
A Final Resource to Improve Your Site's Design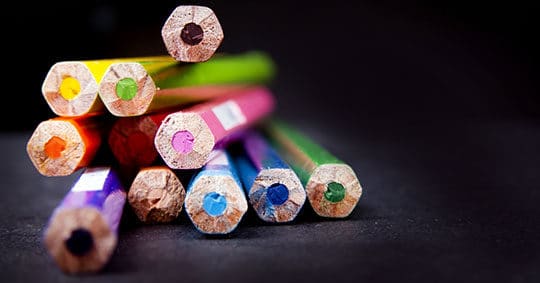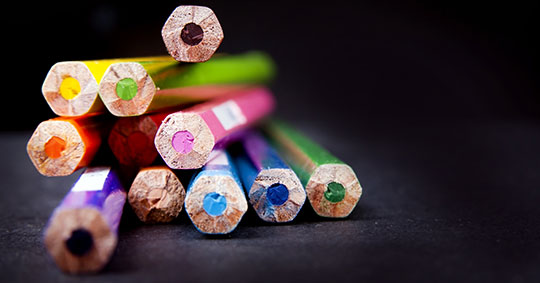 The design of your website is crucial to the overall success of it. To maximize your understanding of what is and isn't working with your customers, check out this great resource called Heatmap. It uses augmented technology to display the activity of your site's page in real-time like you're looking at an infrared heat scanner.
It's quite ingenious, and the prices aren't too bad. A resource like this will help you put the plugins above to good use by further showing you areas of opportunity.
Now it's Your Turn


I may not have been talking this entire time, but that hasn't stopped me from becoming parched. Keep these SEO plugins in mind as we move in 2015 and remember that there are always resources out there to help you with your WordPress when you need it. Thanks as always for reading, and be sure to tell me about your favorite plugins in the comments below.
Venchito Tampon is the author of Digital Philippines, a link building blog that publishes actionable link acquisition strategies and content marketing tips to new and advanced digital marketers. He also offers custom link building services to local and international clients.
Disclosure: Some of our articles may contain affiliate links; this means each time you make a purchase, we get a small commission. However, the input we produce is reliable; we always handpick and review all information before publishing it on our website. We can ensure you will always get genuine as well as valuable knowledge and resources.