Creating a user friendly and effective website required no less effort than creating a house for ourselves. Because in both cases perfection and planning is required. And rather more effort and planning are required while designing and marketing a startup website. Lots of factors are needed to be keeping in mind while making a perfect website.
First and foremost, thing what we will have to think is how and what are the factors needs to focus while making a successful startup website that can make us financially strong. So here we are giving importance towards the eight points which we can say are the key points to start an appealing new websites.
1. Registering a perfect domain name: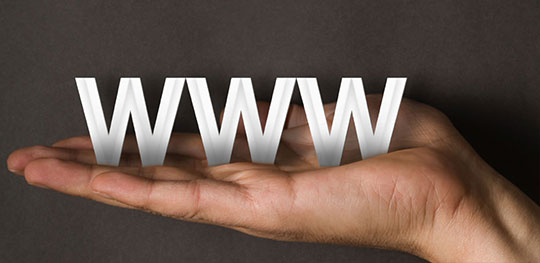 Choosing a right domain name is the foundation of any website. So do not hurry up choosing the name. Simple and slang words or choosing multiple spelling words are not at all acceptable for viewers, because it will be very hard for the customers to remember your website.
So keep it short, simple, catchy, and memorable because long and complex words can mislead customer or viewer to find out your website name.
Next is the keyword, so try to keep keywords which describe the purposes of your business very well. So keep focus on that point.
Try to avoid hyphens and numbers in your domain name. This is another misleading factor for the customers or buyers. So try not to use those two things while choosing the name.
Next points which need to be calculate is the area, where your business or company belongs. If you add your area name on the website specially your locality name then it will be easier for the customer to find out your website. And the next and last important factor is to keep researching of the name you choose it is already booked or taken copyright by other website holder or not.
Recommended reading: Things to Consider When Choosing a Domain Name.
2. Choosing the best hosting: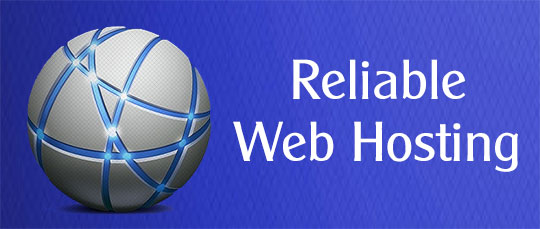 Choosing the right hosting is also an important job to do while starting up a killer website. For that you will have to understand what your requirements are and then you will have to go for the search.
In the requirements list you will have to think some of the points like try to choose hosting as per your website requirements. Whether you need window applications or you will need advanced version of software like PHP.
And what will be your expected traffic volume on your website. Firstly, it is recommended that do not go for VPS or dedicated hosting, go for good shared hosting. Shared hosting will be cheap and easy to handle for a new website owner.
Next point of thinking before choosing hosting is the server uploading time. Because nothing will be much important than getting 24/7 operating host. Because we all want that our web should be operating on a very powerful and a very good stable network. So it is known that 99.5% is recommended uptime score and below that is not at all acceptable. So go for searching those uptime monitor tools where you can get your answers.
If you are planning to add multiple domains than again you will have to go for choosing those hosting account who can allow multiple domain names. So be careful while choosing the right hosting account, which proof to be perfect for your requirements and for your startup website. Sometimes you may like to add or host your email account with your website, then in that case go for looking up to email features before signing up.
We should also look into the factor, how good are they in controlling their hosting panel. Because it is very important whether you're hosting panel is user friendly and functioning properly or not. Otherwise you will have to stay in the mercy of the hosting technician support staff for even minor issues. And whether they gives 24/7 live chat support?
Some semi important factors are also there to taken into considerations. Like the refund policies, renewal policies, hosting subscription period, limitations on your hosting accounts and many more.
3. Choosing the killer template:

Next coming is the basic factor which we need while making any website, what will be the template of the website? Choosing the right template depends on many factors, and then only it can be the best or better. While choosing any template do not only concentrate on the beauty or artistic section. Lots of important factors are more important to look out. The template you are choosing whether it is affecting the presentation of your website on different devices or not? How much time your website is taking while loading it? Is it loading faster or taking little bit more time? That particular theme is being supported by how many browsers? Or how much amount of customizations is required to finish up the complete look of the template?
Recommended reading: Ways User Experience (UX) Impacts SEO & Organic Traffic.
4. Making the website SEO friendly:

SEO of any website is very very important for making it popular. Firstly researching for the right keyword is important. The two most important factors while choosing the right keywords is competition and misspelling search. You can take the help of word tracker. It is a keyword research tool through which you can get help in getting relevant database, which in return will help you to give quality and prospective visitors.
Searching for the relevant keywords is very tough but placing it correctly or strategically is another tough job. But never mind, constant survey and research makes the whole thing perfect.
So let's comes into the point of placing keywords. Placing a right and relevant keywords of your business or company related on the URL is a positive sign. Using of some bold heading on top and on end of the pages which is focusing the area where search engine can get watched is good.
Next using of keywords on the main and important descriptions or domain name or title or Meta tags are there is considered to be positive. So proper and balancing the percentage of keywords, in compare to other text, the better is the search result.
Keep updating content of your website so that search engine should not think that the content of your website is not fresh. So keep a constant effort in making your site look new and rich with valuable contents. So that Search engine can keep your website on the first page of any browser pages. Running a blog and publishing fresh and relevant content in regular basis is a very good idea.
But one thing is very important to remember, try to avoid SEO pitfalls and common mistakes. Because this can damage your website overall traffic. So it is advisable that, those who are novice and have less knowledge regarding SEO, it is better to hire SEO professionals and trust them.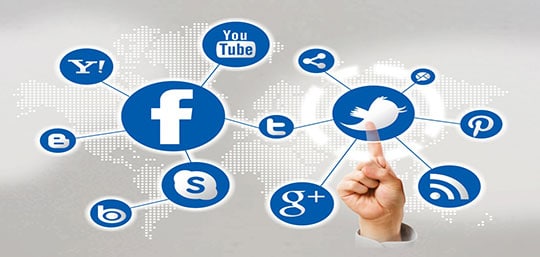 Adding social media and sharing options in any websites is very important way of marketing or promoting your business. Now a day's social media is becoming very popular and demandable among all generations and all kind of profile persons.
So keeping a sharing buttons in your websites is very useful for your site. So it is very important to make this buttons easier and very encouraging for visitors. Many already know but do not know how to implement them in their websites. For them it is to tell, that there are several ways of optimizing these buttons. And as a result you will get extra traffic and total improvement in your website SEO.
6. Promoting your website to niche customers:

Promoting to niche customers is another good option that can increase sale in your business. Concentrating on particular mass or group of people who may be your quality customers is best way of increasing traffic and sale to your website. For an example, if you are running a Jewelry business, your main focused customers will be ladies. So in that case you can concentrate upon ladies customers to sell your item, and that can only bring a good traffic and sell to your website making it a killer startup websites.
7. Customer support and service: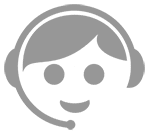 Customer support and services is the last but a very important section for any website or business. As better you can make your online customer support systems efficient, that much happy customer will love your website. So always try to keep 24/7 live support systems to your customers for any of their quarries and help.
Conclusion:

Creating a good and user friendly killer startup websites is a long term process. Constant upgradation and changes is required to make your customer feel interesting and utility base. So keep all the above points in mind while planning to create a good and attractive website. Best of luck!
Disclosure: Some of our articles may contain affiliate links; this means each time you make a purchase, we get a small commission. However, the input we produce is reliable; we always handpick and review all information before publishing it on our website. We can ensure you will always get genuine as well as valuable knowledge and resources.