Cybercrime has witnessed tremendous growth in the past decade. This is particularly the case with the increasing popularity of the Internet and its usage across the world's remote places. According to statistics revealed by cybersecurity ventures, the amount of money lost to cybercriminals is expected to hit $6 trillion marks in 2021, which is a 50% increase in the amount lost in 2015. There are also threats and fears among cybersecurity firms that cybercriminals have increased their use of sophisticated technologies to bypass security checks.
If you listen to the experts, according to the 2020 cybersecurity statistics published by Sven Taylor of Restore Privacy, "Last year we talked about cyberattacks that aimed not to steal data, but to destroy it. While the cost of recovering from a cyberattack may be enough to drive a business under, that isn't the primary goal of most attacks. However, this year we may see a large increase in the number of attacks specifically aiming to damage or destroy businesses through the destruction of their data."
The increase of daring attacks from cybercriminals on small and medium businesses as well as personal attacks has made cybersecurity a crucial issue for the next decade. With all these in mind, we look at the top 5 cybersecurity threats today.
Internet scams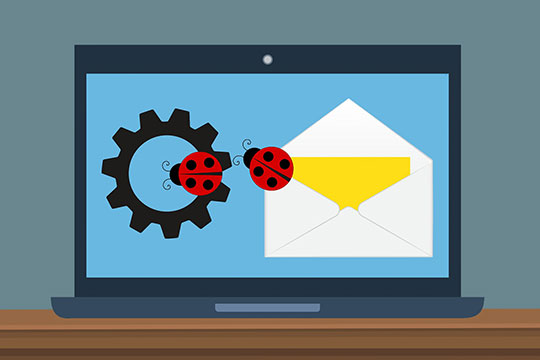 Internet scams have long been a major cybersecurity challenge with cybercriminals taking advantage of poor security on the part of organizations and individuals. Since Internet scams are elaborate and involve scammers gathering maximum information on victims, it can be increasingly difficult for government agencies to monitor and prevent such as scams as conversations appear normal.
Email phishing remains the most popular form of internet scam with cybercriminals using texts and messages via emails to unsuspecting victims. Also, there is an increasing rate of scams perpetrated on social media and gaming platforms which has tripled in the last decade. 2019 resulted in a 50% increase in mobile banking malware attacks when compared to what was experienced in 2018. Hackers have also devised malicious applications and clone websites that steal payment details which are used to transfer money from victim's bank accounts.
There has also been an increase in espionage with more international criminal groups interested in international markets and trade secrets. Internet scams continue to evolve in different shapes and forms and represent a major threat to cybersecurity.
Recommended for you: Top 10 Tips to Detect and Remove Phone Spy Software (Spyware).
Ransomware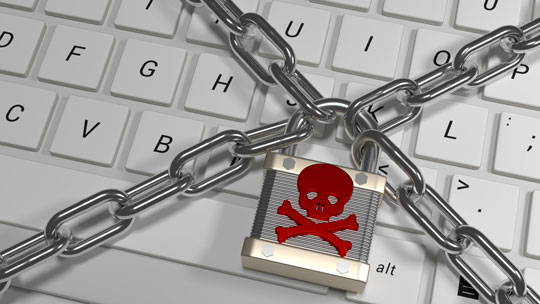 Ransomware has quickly shot into the top echelons of cybersecurity risks and threats in the past five years. Cybercriminals have increasingly used ransomware to target different forms of organizations with the advent of cryptocurrencies, making it easier. Sensitive organizations such as healthcare, law, and accounting firms have been targeted by hackers who encrypt health systems with ransomware and demand payments in cryptocurrencies.
Since most crypto payments cannot be easily traced, the hackers are then able to cart away with ransoms without the prying eyes of law enforcement agencies. These daring attacks have increased due to the adoption of privacy laws such as the European General Data Protection Regulation (GDPR). These laws have imposed harsh penalties on companies that fail to protect consumer data and companies within these jurisdictions.
Companies now face increasing pressures to pay hackers in the advent of ransomware or face the harsh penalties from these bodies and also tainted reputations. A cybersecurity firm, Kaspersky, has estimated that there will be more targeted ransomware with several antivirus providers focusing more on improving their anti-ransomware detection systems.
Also, cybercriminals have leveraged on social networks to get information about organizations and key members of the firms for access to sensitive data. Due to the devastating effects of ransomware, government agencies like the FBI have softened their stance towards ransom payments as the effect of releasing sensitive information could have more damage to a top firm than the payment required. This shows how destructive ransomware has been in the past few years.
Cybercriminals have also taken advantage of the vulnerability of Windows 7 since Microsoft suspended support for the Operating system. There are fears that these could lead to security issues within developing regions that have a large number of users on the operating system. Industrial and commercial espionage is actively engaged not only by hackers but also by unscrupulous employees on the order of competitors or for personal gain.
Besides, organized cybercrime will actively use the capabilities of social networks to extort commercial information and conduct disinformation campaigns to damage the reputation of famous brands.
Identity theft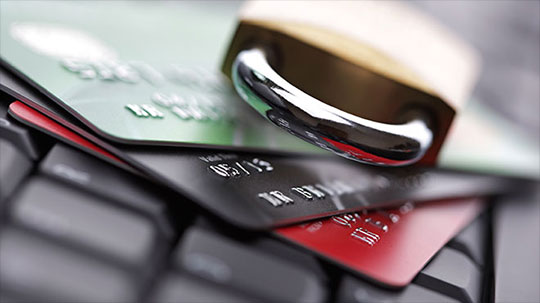 One of the most attractive areas for cybercriminals is the financial sector. Using malware, hackers will try to infiltrate banking networks to compromise payment card data and subsequently withdraw large sums of money. Automated Process Control Systems (APCSs) look rather vulnerable to cybercriminals. Cellular operators and e-commerce companies are also at risk. In 2019, there is a high probability of noticeable leaks of biometric data, in particular, from government agencies and the health sector.
In addition, scammers also use complex methods to steal funds by directing a large section of online users to malicious exchanges and e-commerce stores. Furthermore, some cybercriminals clone financial services (where users fill in their details) and steal victim's information. Some of these sites also have elaborate fiat to crypto gateways whereby user's funds are withdrawn and converted to cryptocurrencies.  There have been reports of such thefts across Europe and South America.
Identity theft has also become a rampant cybersecurity threat during this period of lockdown as more people are at home and browsing the Internet unprotected. There have been cases whereby cybercriminals utilize spyware to get users data or steal browsing history.
You may like: Cybersecurity Threats: COVID-19 Scams You Need to Avoid.
Attacks on the Internet of Things (IoT) and Smartphones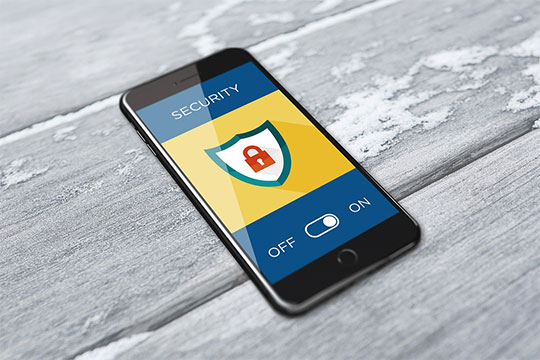 There have been increasing cases of attacks by cybercriminals on the Internet of Things (IoT) networks. With the current roll-out of 5G by several countries, there are fears among security outfits regarding the safety of devices interconnected with IoT technology. Connected devices could be combined into large networks to create botnets to facilitate DDoS attacks. Furthermore, as smart city technology develops, the number of connected cars, home IoT devices, and insecure industrial sensors grow.
Some risks will increase, such as cybercriminals increasingly spying on users through smart devices, try to paralyze various smart city operations, and interrupt production systems. Smartphones have essentially turned into a wallet with more than 50% of the population in developed countries using their mobile devices for mobile banking. This is the reason why there has been an increase in malware for phones.
Several cybercriminal groups have focused on making Trojans for mobile phones, and the number of incidents has tripled in recent years. Android OS is the most targeted device due to its prevalence across the world. As of 2020, over 80% of smartphones operate on Android OS, and most mobile viruses are written for it specifically. It is believed that cybercriminals infect as many as 5 million devices yearly and use this malware as a form of spyware to steal financial details.
Spam and Phishing Messages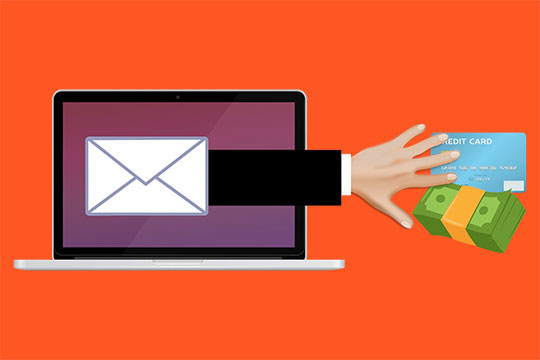 Spam messages are one of the biggest threats to cybersecurity with different campaigns facilitated by cybercriminals across the world. For example, one of the most relevant spam campaigns imitates mailings from the World Health Organization. Attackers exploit user trust in this organization.
Some of these letters, which allegedly come from WHO, suggest that you click on the link to familiarize yourself with the security measures that must be taken to avoid infection. A person is redirected to a phishing site, and there, he is asked to share personal information that falls into the hands of attackers. The danger of this scheme is that it looks more realistic than others. For example, a campaign allegedly from the IMF, in which it is proposed to send donations to those who, due to the circumstances, need money.
New scam messages may also appear in which the theme of the current global pandemic, coronavirus, is exploited in one way or the other. For example, since the beginning of the year, there are more than 2500 suspicious sites in the name of which the words "covid19" and/or "coronavirus" appear. In reality, there can be many more. Another popular spam scam fraudster uses to offer victims the opportunity to take a small survey and get a large sum for the answers. After completing the survey, you must pay a small commission to facilitate the transfer of the funds. The commission could be as small as $50; and after paying such fees, the cybercriminal closes all form of contact with you.
Phishing sites have also increased in popularity with several reports of internet users losing money and information to such sites. Now, some of them do not work; this may be due to the short life cycle of phishing sites; or may the resources be still in a "sleeping" state.  These phishing sites can be used to collect user data, sell non-existent drugs, tests, or any other speculation on the topic.
You may also like: Top 10 Best Selling Internet Security Software (Antivirus & Security).
Conclusion

This article discussed the major five cybersecurity threats faced by internet users in the globe today. The threats discussed include internet scams, ransomware, identity thefts, attacks on IoT and smartphones, and spam and phishing messages. The discussion of these major cybersecurity threats serves a reminder that internet users need to be more proactive with internet security and take protective measures when browsing online. Such measures can include the use of strong passwords, the use of VPNs, 2-factor authentication, etc.
Disclosure: Some of our articles may contain affiliate links; this means each time you make a purchase, we get a small commission. However, the input we produce is reliable; we always handpick and review all information before publishing it on our website. We can ensure you will always get genuine as well as valuable knowledge and resources.