Well, we all are more or less bound to accept that China has spread out their business network to the whole world. They are expert in manufacturing almost every item starting from a pin to an elephant. In this article, I am going to share out some latest and of course some exciting deals on some 2-in-1 large screen tablets made in China and can be purchased from EverBuying.net.
There are many good Chinese electronics companies currently producing many good quality tablets. Selecting the 5 tablets out of them for you will be my main challenge I am facing while writing this article. The tablets I am selecting, all are containing the screen larger than 10 inches. Let's start.
1. Teclast Tbook 11: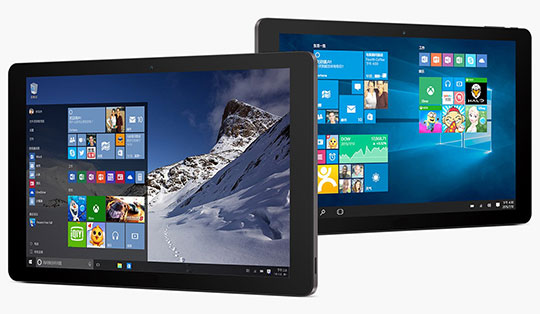 The screen size of Teclast Tbook 11 is 10.6 inches. The back cover is made up of very hard metal which will give you a good protection from any unwanted calamities. The touch screen comes with a 1920 x 1080 resolution and a vivid adaptive display technology which has the capability to produce excellent quality of videos and photos.
The RAM & ROM for this tablet is 4GB & 64GB respectively which is quite good. You can also extend the storage up to 128GB by using an external memory card. This tablet is having a dual camera in it, both the front & the back camera is having 2.0 megapixels each.
The CPU and the GPU of the tablet are both of best qualities. You will get an Intel cherry trail Z8300 1.44GHz Quad Core CPU and an Intel HD Graphic (Gen8) GPU which definitely make your tablet stronger. The battery capacity of this tablet is 7500mAh which is not that bad.
The dimension of the tablet is 10.83 x 6.68 x 0.33 inches and the weight is 625 grams. It comes in Gray color. This tablet is preinstalled with both android 5.1 as well as windows 10 to take advantage of both the operating systems. The price of this tablet is approximately around $170.00.
Buy Teclast Tbook 11 from Everbuying
2. CHUWI Hi10 Pro: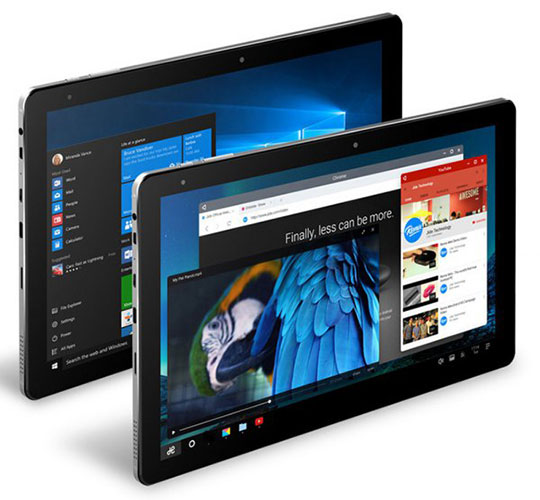 The CHUWI Hi10 Pro tablet comes with a 10.1 inches screen along with a display resolution of 1920 x 1200 pixels and an aspect ratio of 16:9.
You will get to use both types of OS, Android 5.1 and Windows 10, quite similar like Teclast Tbook 11. Also, the CPU, GPU, RAM, ROM, external memory card support, front camera and the rear camera for this tablet are totally same as Tbook 11.
The battery capacity you will get in this tablet is 6500mAh. The total dimension of the tablet is 10.31 x 6.59 x 0.33 inches with a weight of just 563 grams, which can be considered as very much light weight. The price kept for this model is approximately around $173.00.
Buy CHUWI Hi10 Pro from Everbuying
3. CHUWI HiBook Pro: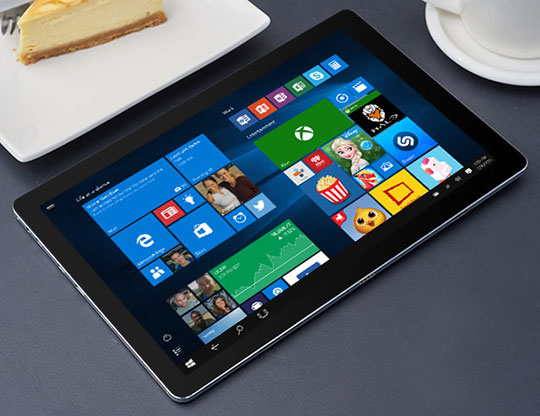 This one is again from the brand CHUWI. Starting with the screen size you will notice that CHUWI HiBook Pro is also a 10.1 inches tablet just like the Hi10 Pro. The touchscreen comes with a 2560 x 1600 resolution display which will help in boosting the color and the clarity in the viewing angle.
Again the RAM and the ROM are same like above 2 products 4GB and 64GB respectively. But the external memory capacity is up to 64GB. This tablet again provides support for both Android 5.1 Lollipop and the Microsoft Windows 10.
In this tablet there are two cameras, one is a 2MP front camera, and the other one is a 5MP back camera. So this model is having a good quality back camera which is definitely going to add some extra point to this.
The battery capacity of this tablet is better than the previous two tablets, which is 8000mAh, a good plus point of this tablet. The dimension of this tablet is 10.31 x 6.59 x 0.33 inches and the overall weight is 550 grams. The price of this tablet is approximately around $200.00.
Buy CHUWI HiBook Pro from Everbuying
4. Teclast TBOOK 16: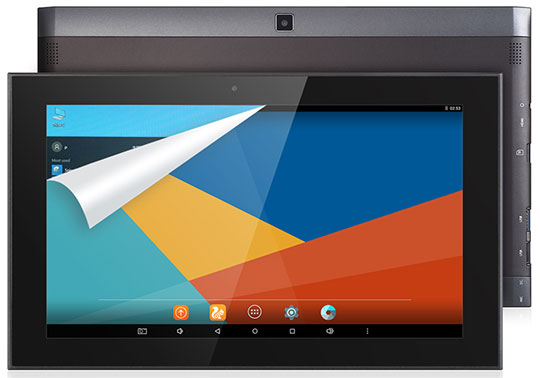 This is another tablet by Teclast. The most highlighting feature of this Teclast TBOOK 16 tablet is the screen size which is 11.6 inches along with an IPS touchscreen, the largest screen among these 5. The screen resolution you will get is 1920 x 1080 which will give you a decent picture and video experience.
It is also filled with dual OS, Android 5.1 and Windows 10. The RAM and the ROM are 4GB and 64GB consecutively along with the capacity to extend the memory up to 128GB. You will also get Intel Cherry Trail Z8300 1.44GHz, Quad Core CPU.
Again you will get two cameras in front and back with 2MP each. The battery capacity is 8000mAh same as the CHUWI HiBook Pro. The dimension of this tablet is 11.96 x 7.34 x 0.4 inches and the weight is 855 grams. The price is somewhat around $217.00.
Buy Teclast TBOOK 16 from Everbuying
5. Cube iWork 10: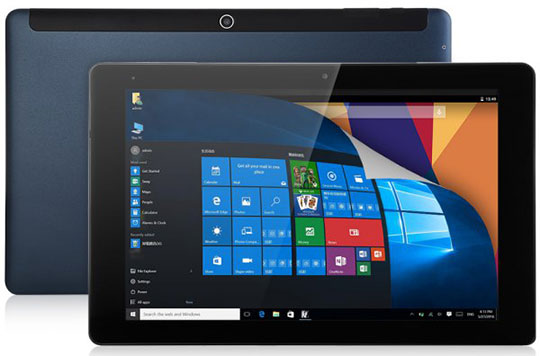 The fifth and the last tablet are from the brand known as Cube and the model is Cube iWork 10. Its screen size is 10.1 inches and the display resolution is 1920 x 1200 pixels.
It comes with Intel Atom X5-Z8300 1.44GHz Quad Core processor with a Gen8-LP10 GPU. The RAM, ROM, extendable memory capacity as well as the front and the back camera of this tablet is also totally identical with Teclast TBOOK 16. And again you will get the dual OS, Android 5.1 and Windows 10.
The battery capacity of iWork 10 is 7500mAh which will definitely go to give you around 6 hours of video watching time. The dimension of the tablet is 10.35 x 6.65 x 0.31 in inches and its weight is just 593 grams which are considered to be the lightest tablet in this list. Now moving towards the price, it is available at around $170.00.
Buy Cube iWork 10 from Everbuying
Conclusion:

All the above products are really very good and their prices are really very cheap and reasonable in terms of their features we are getting. You can get more information directly from the links I have provided from Everbuying.net. From those links, you can also get to purchase the tablets.
Disclosure: Some of our articles may contain affiliate links; this means each time you make a purchase, we get a small commission. However, the input we produce is reliable; we always handpick and review all information before publishing it on our website. We can ensure you will always get genuine as well as valuable knowledge and resources.