Xiaomi again is going to launch new Redmi flagship model called Xiaomi Redmi Pro. So Xiaomi lovers will definitely cherish all information on this new and upcoming version of Redmi. This time, it is a 5.5 inches smartphone. This is currently on pre-sale until 10th October 2016 and shipping will start afterward. So I thought of looking into its features & pricing. This might help you to know the product well before you pre-order it.
1) Design, Display & Dimensions: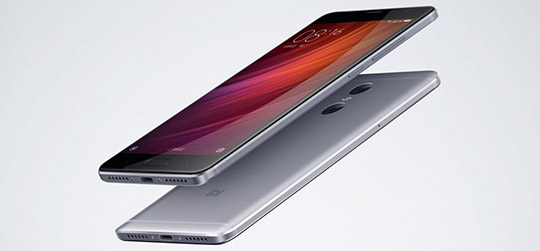 It is a 5.5 inches Phablet with 2.5D Arc Screen and OLED display. The screen resolution is 1920 x 1080 pixels (full HD). Currently, it is available in two colors to choose from, one is silver and the other one is gray. Maybe Xiaomi will introduce some other color options like Gold or White soon. The body material used is brushed aluminum with a CNC chamfered edges. The finishing of the body is really very trendy and stylish with a very shiny finishing. The overall dimension of this phone is 5.96 x 3 x 0.32 inches with a weight of 174 grams.
2) Hardware & Features:
The CPU used in this phone is Helio X20 (2.1GHz, Deca-Core) and the GPU used is Mali T880. The RAM and the ROM capacity are 3GB and 32GB consecutively, with a capacity of extending the memory up to 128GB with an external microSD card.
Xiaomi Redmi Pro is an Android 6.0 phone coming with 4G(LTE) support. You will get Bluetooth version 4.2. It is coming with two SIM card slots. One will be Micro SIM Card, and the other one will be Nano SIM Card.
In addition to the regular features of any smartphones, you will also get the fingerprint scanner for protecting your phone from unwanted tampering. The overall experience we can expect will be very fast and smooth due to its good hardware.
3) Camera: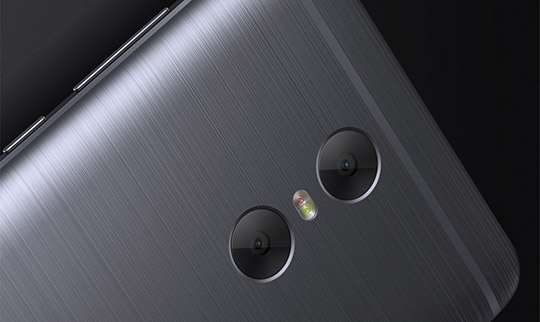 You generally think about 2 cameras in any latest smartphones, one front camera for taking selfies and one rear camera for taking regular photos and videos. But here is a game changer in Xiaomi Redmi Pro. In this smartphone, Xiaomi is introducing total 3 cameras, one camera in the front and the other two cameras in the back. The front camera is having 5 megapixels lens for taking selfies. You can expect selfie with good quality.
In the back, there are two cameras, the upper one is for picture shooting purpose which is having 13MP lens and the below camera is for detecting the distance of the objects from the camera which is having 5 MP lens. With the help of the combination of these two cameras, you will able to shoot excellent images with extremely good and soft bokeh effect. Xiaomi is claiming that the effect of bokeh you can click on Redmi Pro can be compared with any image taking with a DSLR camera. The camera software also comes with some features like Face Beauty, Face Detection, HDR, and the Panorama Shot.
4) Battery & Pricing: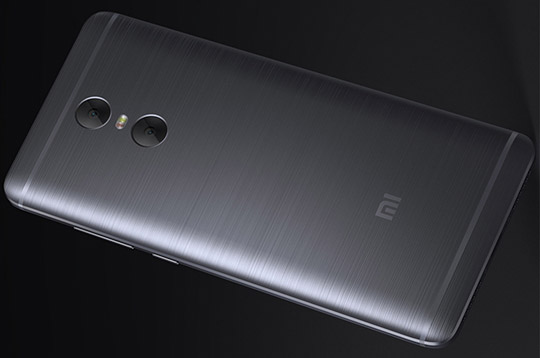 The battery used in Redmi Pro is a lithium-ion polymer with a huge capacity of 4050mAh. This is an inbuilt non-removable type battery. The battery capacity is really good for a 5.5 inches phone and will surely give you a feeling of powerful and recharged all the time. The introductory pre-sale price of this phone is around $300.00 to $350.00. It may change time to time as per offers and availability.
Conclusions: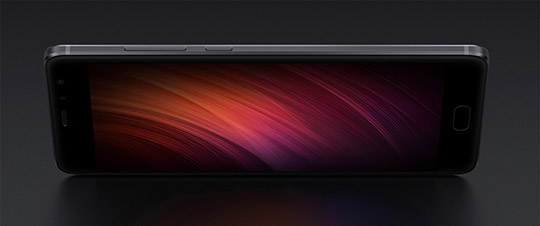 As per initial review of all features and specification of Xiaomi Redmi Pro, it is looking quite attractive. Xiaomi lovers are already buzzing on this. As per my understanding, the main selling points of this phone will be the huge battery capacity, the dual camera at the back of the phone and the great 5.5 inches screen. I will surely keep an eye on this phone to see how it will give competition to other flagships phones of Samsung, HTC or Sony.
Xiaomi Redmi Pro - Review Breakdown
As per my understanding, the main selling points of Xiaomi Redmi Pro will be the huge battery capacity, the dual camera at the back of the phone and the great 5.5 inches screen.
Additional Images of Xiaomi Redmi Pro:
Disclosure: Some of our articles may contain affiliate links; this means each time you make a purchase, we get a small commission. However, the input we produce is reliable; we always handpick and review all information before publishing it on our website. We can ensure you will always get genuine as well as valuable knowledge and resources.