Xiaomi has launched another beautiful smartphone which is filled with lots of attractive features and much more improved from its predecessor models. All the Xiaomi smartphone lovers will definitely go to overjoy with this latest upgraded model Xiaomi Mi5. Let's see its features and specs in detail:
1. Display & Design:

Let's start with the design of Mi5. The entire phone is built in a metal frame using premium 3D glasses with a curved design at the edges combines very ideally along with its metal frame. Mi5 comes with an elegant 5.15 inches capacitive screen with a super resolution of 1920×1080 pixels and a pixel density of 428 PPI. Xiaomi used Gorilla Glass 4 (both in front and back) to make this gorgeous screen more durable and strong. It will really look premium in anyone's hand. The curved edges will give you the confidence to hold Mi5 firmly in your palm.
2. Dimension & Weight:

You cannot believe the weight of Mi5, it is just 129 grams. The height and the width of this phone are 5.69 inches and 2.72 inches respectively. And the thickness is only 0.29 inches (i.e. 7.25 mm). I must say, the design of Mi5 is extremely ergonometric. With its curved edges and its slim super lightweight body, it is considered to be quite good to be handled smoothly by a single hand and also very easy to carry in your pocket.
Check the following Mi5 product video:
3. Camera: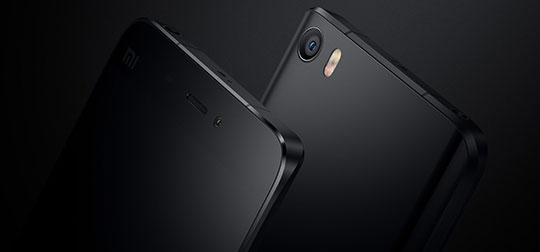 The rear or main camera of this phone is a 16MP camera built with Sony IMX298 sensor and supported by a dual-LED, dual tone flash. It comes with two unique features. The first one is 4-axis optical image stabilization (OIS). This can ensure a stable image or video capture quality even your hand is not very steady. It can actually stabilize the shooting for both horizontal movement and vertical movement of your hand. The second feature is deep trench isolation (DTI) image enhancement which inbuilt in the camera sensor. This can help the camera lens to separate the red, green and blue colors more effectively. As a result, the color reproduction of your images will be superior. You can expect some good snaps from this camera even in low light condition.
The front facing camera of Mi5 is a 4MP camera comes with a large pixel sensor of 2-micron pixel. This will help the front camera to gather more light and so your selfies will look much brighter. It has the ability to capture a huge 2688 x 1512 pixels image that can help you to take a printout up to a massive size of 20 inches. Isn't it great?
Check the following Mi5 4-axis OIS video:
4. Hardware:

If you look into the hardware of Mi5 you will not be disappointed at all. It comes with the Qualcomm Snapdragon 820 1.8 GHz 64 bit quad-core processor and the Adreno 530 GPU. The RAM and the internal memory you will get are 3GB & 32GB consecutively. Both are good and up to the mark. There is another model of Mi5 you can get with a bigger 64GB of internal memory and a faster 2.15GHz processor. Along with these, Xiaomi has introduced a PRO version of Mi5 with a huge 128GB of internal memory, 4GB of RAM and a 2.15GHz of processor.
5. Battery: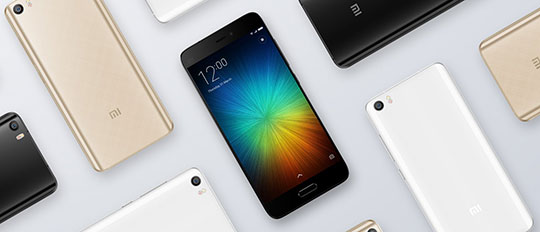 The battery used in this phone is a non-removable lithium-ion Polymer battery with a decent capacity of 3000mAh. It also comes with the fast charging option which is very impressive. The phone may heat up a bit in time of fast charging, but it is normal for any fast charging phone. More or less it is quite good to be accepted in any phone for its battery.
6. Other Features:
Let's check some other interesting features of Mi5. It comes with a customized MIUI 7 user interface which is built over Android Marshmallow 6 but looks more similar to iOS. The screen brightness is great and it is even good for outdoor viewing.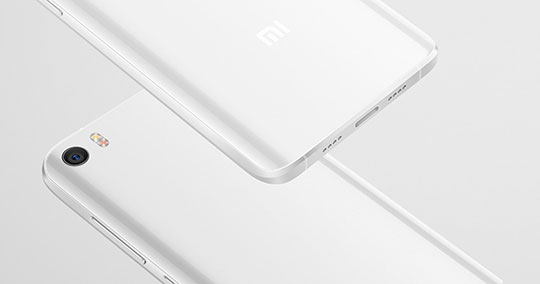 The ceramic physical home button of Mi5 also consists a very fast fingerprint sensor. It also comes with an accelerometer, an ambient light sensor, an e-compass, a gravity sensor, a gyroscope, a hall sensor and a proximity sensor. It is also a 4G Dual SIM phone comes with 2 Nano-SIM card slots. The new NFC (i.e. Near Field Communication) features are also inbuilt in Mi5 that makes your phone future-proof.
7. Price:
You can avail the 32GB version of Mi5 at a reasonable price of under $350.00 (approx.). I must say that the pricing is kept quite justifiable in terms of the quality and features you are getting in compared to any other similar priced smartphones. It can compete well with some flagships.
Conclusion: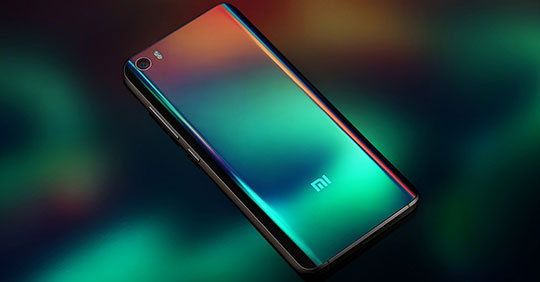 Mi5 is a quite good featured smartphone and lots of customers who have already purchased and currently using this phone have shared their reviews. In maximum numbers, they have expressed their loves and satisfactions for purchasing this model. In my opinion, at such a reasonable price it is definitely a worth buying. If you have already started loving the features of Mi5 give this elegant and premium looking gadget a try.
Buy Xiaomi Mi5 (32GB) Buy Xiaomi Mi5 (64GB)
Xiaomi Mi5 - Review Breakdown
Xiaomi Mi5 is a quite good featured smartphone and the most of the customers who have used this phone, have expressed their loves and satisfactions for this model. In my opinion, at such a reasonable price it is definitely a worth buying.
Additional Images of Xiaomi Mi5:
Buy Xiaomi Mi5 (32GB) Buy Xiaomi Mi5 (64GB)
Disclosure: Some of our articles may contain affiliate links; this means each time you make a purchase, we get a small commission. However, the input we produce is reliable; we always handpick and review all information before publishing it on our website. We can ensure you will always get genuine as well as valuable knowledge and resources.