Today's article is again dedicated towards the one and only our known and favorite brand Xiaomi. In this article, I will be telling you about 5 mixed products of Xiaomi, which are doing very well and creating huge demands among their customers. So let's know their reason of so much popularity, by looking into the detailed features and specifications.
1. Xiaomi Mi Capsule In-ear Earphones: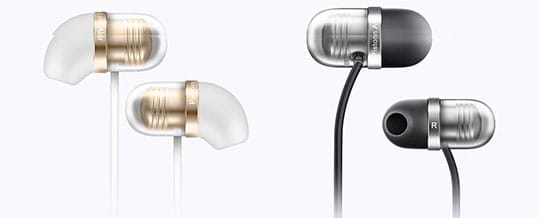 Xiaomi Mi Capsule is an in-earphone type headphone. The texture of the ear bud of this earphone is given a very soft silicone tip which will be very much gentle for your ear. The design of the ear bud is given a 45 degrees capsule appearance which gives this earphone a modern and an ornamental looking.
This earphone comes with a microphone and the voice controller. You can use this earphone on your mobile phone and also in any portable media player. The plug is a 3.5mm type, the length of the cable is 1.25m, and the driver unit is 7mm. The weight of this earphone is just 14 grams which will be very light weight to carry on your ear. You will get two color options for this earphone, one is black, and the other one is white. The price of this product is just $17.53.
2. Xiaomi Redmi Note 3 Pro: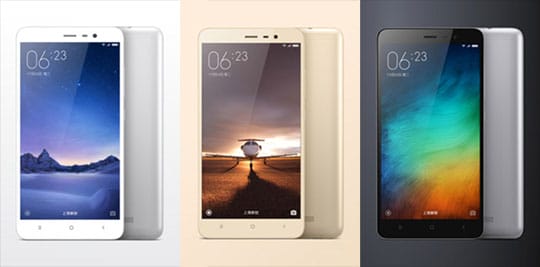 XIAOMI Redmi Note 3 Pro is mostly known as Phablet. The screen of this Phablet is 5.5 inch with a resolution of 1920 x 1080. The CPU used in this Phablet is Qualcomm Snapdragon 650 64bit 1.8GHz Hexa-Core (2 x A72 + 4 x A53) which is great. The GPU used in this is Adreno 510. It comes with Android 5.1 and a RAM and ROM of 3GB and 32GB respectively. It has a huge 4000mAh of inbuilt battery.
You will get a front camera of 5.0MP with f/2.0 aperture and a back camera of 16.0MP with 78 degrees wide-angle, f/2.0 aperture. Not only that, you will also get the light sensor, G-sensor, Proximity sensor, Hall Sensor, gyroscope, and E-compass.
In this Phablet, you will also get the options of fingerprint recognition. So just press your finger on the fingerprint sensor area and unlock your phone. By this, you can access your phone and can safeguard your phone privacy. This is a dual SIM phone; one SIM should be a micro SIM and the other one is a Nano SIM. There are 3 color options, Gray, Golden, and Silver. The price of this awesome Phablet is just $312.91.
3. Xiaomi Yi: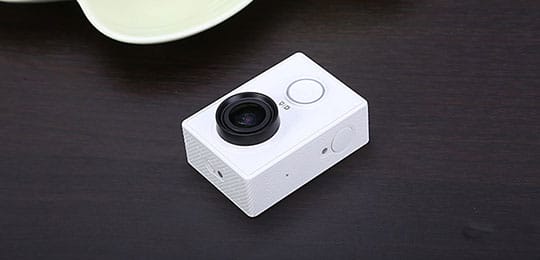 Xiaomi Yi is a sports/action video camera. I think this one is the best product of Xiaomi. This is a portable multi-functional action video camera. With the help of this camera, you can enjoy taking the clear pictures and full HD video of 1080 pixel resolution. The camera comes with an Ambarella 9607 chipset. It can support up to 64GB micro SD card. The camera lens comes with a wide angle of 155 degree which is really great. You will also get 3D noise reduction and WiFi connectivity up to 100 meters.
The battery you will get is a removable type and you can expect 80 minutes of working time while shooting video on 1080 60fps settings. The dimension of this camera is 2.36 x 0.83 x 1.65 inches and the weight is just 52 grams. The price of this camera is just $72.91.
4. Xiaomi Xiaoyi: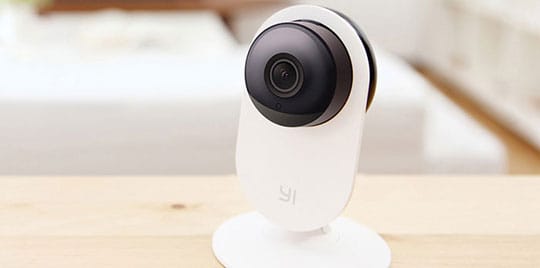 Xiaomi Xiaoyi is another utility based product, especially for working parents. This is a security device especially for monitoring your beloved babies. It is the brand new product which has newly arrived. With the help of this security camera, you can simply keep an eye on your home with the help of your phone or tablet from anywhere anytime.
It is very easy to install as well as very easy to handle. It will start its works automatically when you are not present at your home. This is really an awesome product in the sense of security of your loved ones. The price of this security camera is $49.99. You can get two beautiful colors for this camera, White, and Black.
5. Xiaomi MI4 Overseas Edition:
Xiaomi MI4 (Overseas Edition) is a 3G smartphone which is equally creating huge responses among the Xiaomi product lovers. They have used Qualcomm snapdragon 801 Quad-Core 2.5GHz processor and the Adreno 330 GPU in this smartphone and it comes with Android 4.4. The RAM and the ROM of this smartphone are 3GB & 16GB respectively. The back camera is 13.0MP with flashlight and auto focus and the front camera is 8.0MP.
The screen size is 5.0 inches with a 1920×1080 screen resolution and it is a capacitive screen type. The battery you will get is a built-in type with a capacity of 3080mAh. The phone dimension is 5.47 x 2.69 x 0.35 inches and the weight of this smartphone is just 149 grams. Really it is very light weight to carry in your hand. The price kept for this smartphone is $152.99.
Conclusion:

The above 5 products are doing very well and at the same time, they are really good in their respective categories. So if you are interested in trying them out, then you can visit the above-mentioned links from EverBuying.Net for making the purchase successful. You can also get the detailed specification of each product that you can review for your own satisfactions.
Disclosure: Some of our articles may contain affiliate links; this means each time you make a purchase, we get a small commission. However, the input we produce is reliable; we always handpick and review all information before publishing it on our website. We can ensure you will always get genuine as well as valuable knowledge and resources.