When it comes to selecting the SD-WAN, you'll likely browse a wide range of distributors, communication service providers, managed service providers, system integrators, and value-added resellers. It's a huge market! So, you might be relieved to know that this Infovista review might end your search. Below, we go over how Infovista is the Ipanema SD-WAN solution that's been exceeding client expectations for the year, and all the benefits of making it your SD-WAN of choice.
About Infovista

Infovista is a world leader in network performance that offers complete control and visibility over high-end networks along with their applications. Analytics and data are at the core of the company's approach that offers enterprises and service providers an insight to make valid business decisions. At present, Infovista serves over 1500 organizations that also comprises some of the leading mobile networks of the world.
The company has headquarters in America, Europe, Asia, Africa, and Eastern Europe. It has regional offices in different countries across the world and the number will keep increasing as the company keeps growing. It has some solid plans to expand its business in all the corners of the world to offer high-quality service to customers.
Recommended for you: Review of Residential Proxies by Storm Proxies – All You Need to Know.
What is SD-WAN?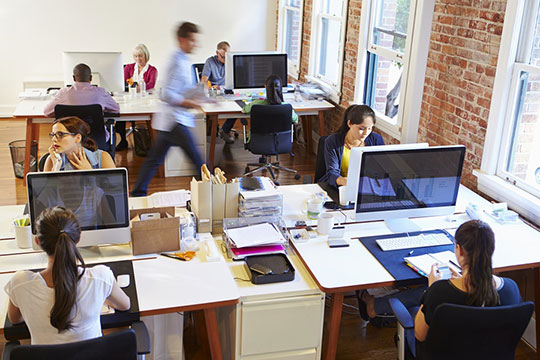 SD-WAN is merely an evolution of conventional WAN that provides highly flexible networking alternatives for both small and large organizations. By creating software-based solutions, an SD-WAN allows IT departments to manage all types of WAN connections from a centralized portal or interface.
What is the Role of SD-WAN?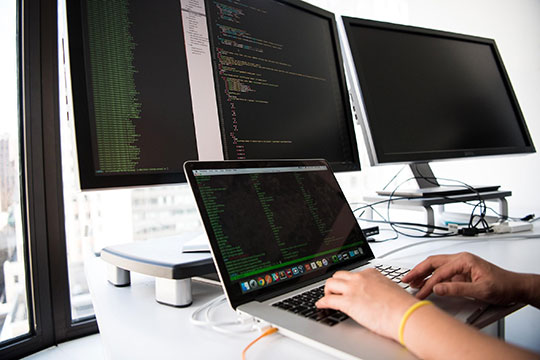 The specific benefits of SDN technology are mainly applicable to LTE, 4G, broadband internet and MPLS. It plays an integral role in dealing with network congestion or any other form of blocks which are observed in conventional WAN. In short, it transforms the overall network from a static phase to a dynamic phase. It is another step to hybrid WAN management and an approach for an organization to boost flexibility in the business.
Every day, innovations and IT solutions are rooted in different business functions. Social media, BYOD, SaaS applications, desktop virtualization, and IOT are some of the key IT functions on which businesses mainly rely. These services or applications are usually delivered to the different branches of companies through Public or Private WANs. This is why enterprise WAN has such an integral part of every organization's system and you need to make the right choice before picking up a service provider.
Overview of Ipanema SD-WAN by Infovista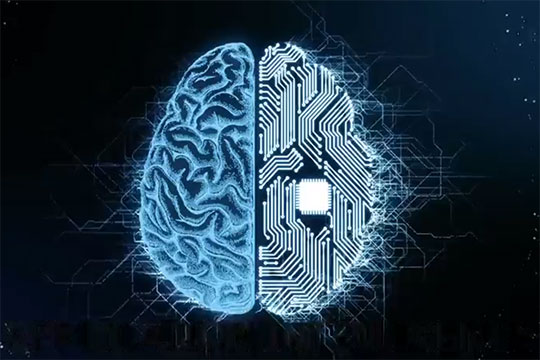 SD-WAN takes the help of Application Intelligence to smoothen the application performance on the network of clients. This incredible solution offered by SD-WAN helps you to transform the random network into an amazing user experience.
The SD-WAN solutions offered by Infovista take the help of end-to-end QoS regardless of the underlying network. It also makes sure that the user gets high performance no matter at what location and time they are working. When the application performance is correlated to business objectives, you can achieve high productivity. Besides this, you can get higher results from digital transformation without taking the help of customer support.
Ipanema SD-WAN Key Features Offered by Infovista
The following are the main SD-WAN features offered by Infovista.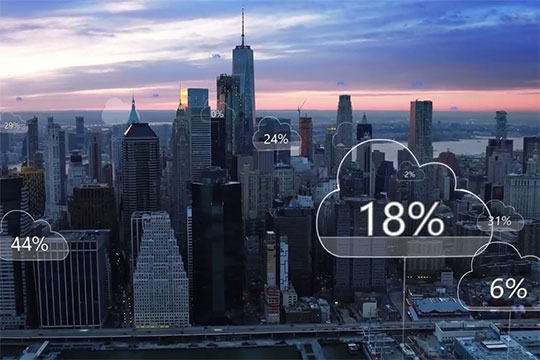 1. Application Control:

Ipanema SD-WAN looks after application performance and this is the key feature that separates it from other industry players. It adjusts resources and network behavior based on actual traffic demand. Besides this, the applications are capable of delivering results even in highly complicated traffic conditions.
2. Deep view of Several Application Parameters:

To experience the critical applications over ideal WAN routes, users require an in-depth perspective of traffic, bandwidth and application usage. Application visibility allows users to check performance management and application usage across different networks. Everything is looked after to the core details which also include shadow IT.
3. Look after One-Point Orchestration Complexity:

The SD-WAN allows you to look after performance, visibility and network security from a fully integrated and single WAN platform. Users can easily deploy fresh applications and enhance their adoption without setting up expensive and complicated resources.
4. Hybrid WAN is Simplified:

SD-WAN simplifies all the deployment alternatives of hybrid WAN by leveraging cloud performance and direct internet without taking the help of extra security devices. Regardless of carrier type, number complexity and size, the application control, monitoring and provisioning of WAN are scaled. This is something that other SD-WAN solutions fail to deliver.
5. Usability of applications:

If you are running a small agency or big organization, you need to make sure that all your users are offering amazing application experience on the network. The SD-WAN solutions offered by Infovista provide you assurance with scoring functionality and dynamic QoE estimation.
6. Real-time efficiency and cost savings:

Real-time communication applications and collaborative tools are extremely important for enterprise efficiency. The SD-WAN of Infovista not only takes care of application adoption but it also boosts user experience. This will ultimately help to increase the cost savings and overall productivity per Mbps.
You may like: How Network Security Can Help Avoid IoT Device Hacking?
Unique Advantages of Infovista's Ipanema SD-WAN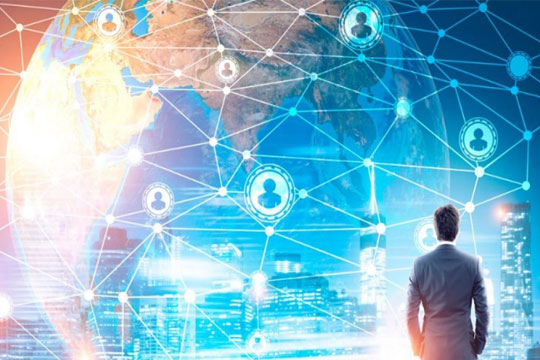 The SD-WAN solution offered by Infovista makes sure that the networking cost is kept under control.
You don't need to rely much on IT support which means there is a significant amount of time-saving.
An increase in employee productivity and enhanced operational efficiency are some of the other benefits you can enjoy with SD-WAN.
Whether you are looking for a virtual or physical solution, SD-WAN makes sure that you get an option to make a choice.
SD-WAN successfully delivers the cloud commitment that separates it from other market players.
The digital transformation is also created in a constructive way that works for your client perfectly.
 What Do They Offer?
The business solution of SD-WAN assures application availability in each network architecture and workload situation. Eventually, it affects customer satisfaction and also boosts employee productivity within the organization. The application intelligence in SD-WAN focuses on network routes that are catered to your business objectives. Those also play a vital role in increasing the revenue of your business by protecting the performance of applications.
SD-WAN also lets you customize your WAN network paths to increase bandwidth optimization. You also get an opportunity to experience extreme visibility when it comes to performance, traffic, and usage. Besides this, you can also leverage QoS control that safeguards your experience for a range of sites.
Infovista provides you total flexibility to operate amongst a diverse range of vendors and different network functions. It also offers you higher flexibility and comfort in deployment with highly compatible and recognized VNF. Ipanema SD-WAN plays a vital role in achieving WAN optimization, WAN security, dynamic path selection, application troubleshooting, dynamic QoS, application visibility and much more.
Customer Support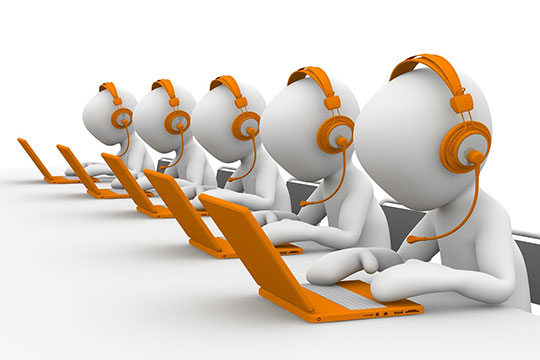 When it comes to offering customer support, Infovista is looking after all the pieces to make it perfect. The company has four different support centers which are located in Asia-Pacific, America, Europe, and China. You can get in touch with their support staff through a toll-free number and all your queries will be resolved within a quick time.
What Separates Infovista from others?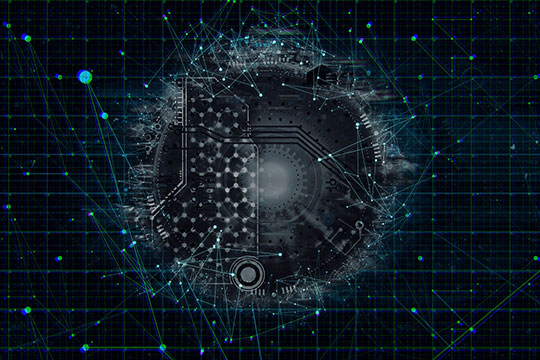 The key thing that separates Infovista from other market players is the way Ipanema SD-WAN makes critical decisions. The solution examines the existing network status at the beginning of each application session to take path decisions. The system also takes the help of a QoS overlay to enhance the performance of the business.
The network is a critical factor that holds back the digital transformation of any organization. If you are willing to transform your company into a perfect digital enterprise then Ipanema SD-WAN by Infovista acts as a catalyst. It quickens the entire process to modify your network and enhance business agility.
Looking after Hybrid WAN means you have to identify and manage the applications that you are willing to migrate to the cloud. It is essential to recognize different kinds of applications operating on your network and figure out the key applications that your organization mainly depends upon. Once you figure out these applications, you need to make sure that those never shut off or slow down. This is exactly where SD-WAN of Infovista comes into the picture.
SD-WAN of Infovista offers you ideal application intelligence along with the control to prioritize your applications through Hybrid WAN. Through highly secure and scalable WAN, you can lower bandwidth costs and enhance user experience which is difficult to achieve through a traditional WAN network.
You may also like: Network Basics: Bandwidth vs Latency vs Throughput.
The Bottom Line:

It's a highly competitive time, which means it's always the right moment to enhance efficiency and improve output – while looking out for your bottom line. That's why the right SD-WAN can be so advantageous, improving networking visibility, cost control, bandwidth management, and centralized management. Combined with the benefits of a provider like Infovista, and you'll be positioned to stay a step ahead of the competition. It's truly the SD-WAN solution that sets itself apart, meaning it's designed to help your company stand out too.
Know more about Infovista Ipanema SD-WAN
Review Breakdown
Combined with the benefits of a provider like Infovista, and you'll be positioned to stay a step ahead of the competition. It's truly the SD-WAN solution that sets itself apart, meaning it's designed to help your company stand out too.