This is an article containing the yearly article digest of the year "2011" at RS Web Solutions (@rswebsols). You can easily find all our published articles from January 2011 to December 2011 in a ascending order by date. This is a yearly archive page to help our readers to give an easy-to-find list of yearly articles. Along with the article title, you can also able to read a short excerpt of each article. If you find an interesting article that catches your attention, you can, of course, click on the "continue reading" link to read the entire article. Happy reading!
Month :: January 2011
Published on: January 27, 2011 | Listed under: Online Advertising Reviews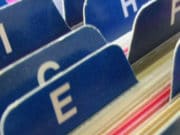 In this post I will discuss about a good blog advertising website called BuyBlogReviews.Com. Before telling anything about their services I want to let you know the alexa traffic rank of this website is below 7500. So you can understand how good this website is doing in the web market.
Published on: January 28, 2011 | Listed under: Web Design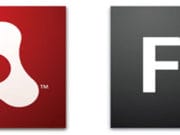 In a very short span of time Adobe Flex gained huge popularity in the technical market and become a good choice for developer to build cross platform web applications.
Published on: January 29, 2011 | Listed under: Joomla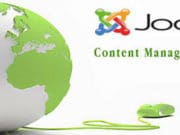 Joomla is a content management system (CMS) for web sites. Current estimates (as of January 14, 2011) are that Joomla powers 2.6% of all web sites. Joomla version 1.x was replaced with Joomla 1.5x several years ago, and the changes were significant. Late on January 10, 2011, version 1.6 was released. This version has some wonderful changes, and many parts of Joomla were re-written from scratch to accomplish these feats. Here are some of the changes.
Month :: February 2011
Published on: February 21, 2011 | Listed under: SEO & Marketing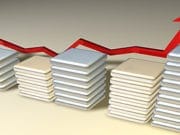 Here in this article I am trying to explain some very essential and useful SEO tips that will surely help you to optimize your website so any search engine likes your website. Table of Contents: Page URL :: Domain NameTitle & Meta TagBody AreaSearch Engine SubmissionProfessional SEO Page URL :: Domain Name Research of several search engines top-lists shows that presence of keyword in URL is quite important for achieving high rankings in a search engine's results list. By placing keywords in your domain name, you can gain a serious advantage with search engines. If your URL is already established ... Continue Reading...
Month :: March 2011
Published on: March 14, 2011 | Listed under: Home & Garden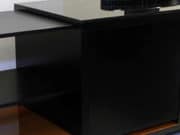 If you are planning to purchase a tv stand online this post will surely help you. Also if you are planning to purchase one TV and wish to bring the perfect look in your home along with your tv, this post is for you. Here I am reviewing and recommending for one of the best TV/AV furniture specialist. The name is TVSstandsUK. This is a new UK based company started their campaign on 2009. This is a part of Affiliate Search Media Ltd.  They offer very very attractive and good looking tv stands in a very affordable price and service. The designs ... Continue Reading...
Month :: May 2011
Published on: May 14, 2011 | Listed under: Office Products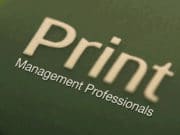 I noticed that in my office job several times it happens when you need to print several documents like forms, legal papers, office documents etc. I am sure you can also faces similar situations most frequently. Sometimes you may have several other important jobs to do, but you even not able to manage time due to your printing overload. But now a days you have a good option. Few companies are now available in market who are providing print management services. All you need to do is to hire them and they will take care of  all your printing management ... Continue Reading...
Published on: May 31, 2011 | Listed under: Joomla Extensions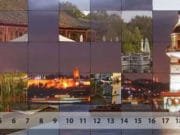 We are very happy to announce that today we launched one new version of our most popular Joomla module RS-Flashmatic. This new version 1.4 is totally compatible with the new version of Joomla 1.6.x. The module is listed under  "Photos & Images" > "Flash Slideshow" directory of JED (Joomla Extension Directory). Please try this new version in your Joomla 1.6.x driven website and if you find any problem or bug please notify us. You can either post the issues in our website forum section or please email the issues to our support team at support[@]rswebsols[.]com . We will surely try ... Continue Reading...
Month :: July 2011
Published on: July 8, 2011 | Listed under: Miscellaneous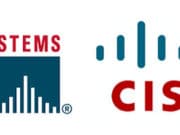 Inder Sing, The vice president of Cisco, Corporate Portfolio Managment, Long Range Planner, Mergers and Acquisitions Finance. He had done long studies, he completed his Graduation in Master of Business Administration, Masters degree and Bachelors degree in science in Engineering from Columbia University and MBA in finace from New York University. He has attended advanced negotiation and valuation courses at Harvard and has taught M&A seminars at Wharton. His versatile knowledge over finace and administrations consistently brought him with honour and compliments. For his great work he had been honoured with the named Bloomberg's Best on Street, StarMine's Best Analyst-Most ... Continue Reading...
Month :: October 2011
Published on: October 31, 2011 | Listed under: Joomla Templates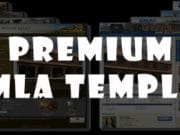 Here in this post I am listing some latest premium Joomla templates release in October 2011. All are very good quality Joomla templates, several color themes are available, compatible with all latest browsers (FF, Safari, Chrome, Opera, IE7+) and most importantly all are seo friendly. Table of Contents: 01. CLOUD – BY YOOTHEME02. MOMENTUM – BY ROCKETTHEME03. DUANPEH – BY JOOMAGIC04. BOUTIQUE – BY GAVICKPRO05. YOUFACT – BY YOUJOOMLA06. JA ERIO – BY JOOMLART07. HEXICON GAMER – BY SHAPE508. IT PROPERTY – BY ICETHEME09. RESPONSIVE – BY JOOMLABAMBOO10. ZT GENI – BY ZOOTEMPLATE11. ZT MEDA – BY ZOOTEMPLATE 01. CLOUD ... Continue Reading...
Month :: December 2011
Published on: December 29, 2011 | Listed under: RS-Flashion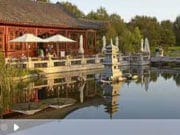 Extension Name: RS-Flashion | From: Nicki Nicki: I am having a hard time trying to figure out how to upload pictures to the RS-Flashion I just installed for my web page. I have tried to look up support for this but have not had any luck. I am looking for step by step instructions (first time user). Support Team: Thanks for your email. Please read this documentation (step-by-step instruction) first and try it: https://www.rswebsols.com/doc/rsflashion-support. If you still have any configuration problem please let us know. Nicki: I actually found that document while browsing after sending support an email. I have ... Continue Reading...
Disclosure: Some of our articles may contain affiliate links; this means each time you make a purchase, we get a small commission. However, the input we produce is reliable; we always handpick and review all information before publishing it on our website. We can ensure you will always get genuine as well as valuable knowledge and resources.